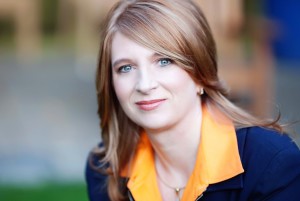 As old as the business itself is how to find ways to maximize profit, return on investment and maximized efficiency. Preferably with an as low effort as possible – if it is not clear that without the relationship we cannot survive, competition will take the best of us and no one else can step in and scare some sense into the buyer or supplier.
It has always been fascinating to watch how much of business relationships have been depending on "me" as a means to enforce "me". We are looking forward to listening to another approach to the subject, Vested and Kate Vitasek is coming to Stockholm and Source to Pay Summit 2014. Exploring how business have evolved and how relationships might just have to change. Many whom we have spoken to are skeptic – is is easily said but how can it be measured, we need to be in charge, we do this already with our critical buyer/supplier and so on.
We would argue that in business relationships that are not critical to business there has been an unhealthy way on measuring business results – what might look good from a sourcing and contract point of view might be really bad from a user or financial aspect.
Kate will start Source to Pay Summit of with the following key note:
The New Economics of Commerce Revolutionizing business relationships from me to we
The 21st Century demands that businesses rethink their approach to commerce. And no – capitalism is not dead. Kate Vitasek will provide what may seem paradoxical – a lighthearted yet evocative overview of some of the best academic research into how companies should be approaching the economics of commerce in the new millennium.
Get ready to get back to the office and apply Nobel prize winning thinking, such as:
John Nash's equilibrium theory, proving that businesses can turn 1+1 into 2, 3 or even more by working collaboratively to optimize results and solve tough business problems
Solow's Law, explaining why brains are better than brawn if you are trying to improve your business's balance sheet
Coase's Law, reminding business how to avoid the ever fatal "Priceberg"
Oliver Williamson's advice on why being nice to suppliers can help reduce costs better than a Pit bull of Procurement
And – how does this apply to real life examples where businesses have enabled innovative ways to incorporate we as a way to transform business relationships.
And only we who are there will learn if there are keys to future success in the Vested way or not.