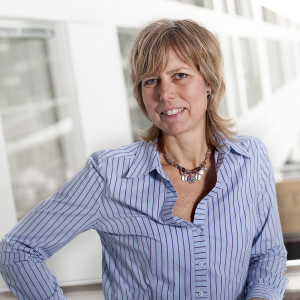 Background:
As a newcomer into Lernias purchasing business in the role of purchasing manager, a year ago, I had a somewhat different background than experiences with services and indirect materials . Few experiences from purchasing in the service sector but instead leading occupations roles from activities in the whole supplier-chain in different producing industries. Business experiences stretching from retail-distribution of FMCG's or medical device industry (biotech), working according to GMP-regulations, to tier-one- supplier for the automotive business, with outsourced production in Asia and purchasing led from Sweden.
Company goals for delivering quality output JIT have been my guidelines during many years and high performance in purchasing has always been critical, together with qualified routines, systematized logistic processes and integrated it-solutions. The importance of cooperation in the whole supply chain and the role of purchasing and logistics, as part of a company's total value output, were never in question, instead purchasing and logistics management in my previous experiences had a central role both internally as well as externally.
Change management challenges
Today the initial challenges at Lernia, before reaching any purchasing optimization at the six subsidiaries, are more of a change management character internally than strategic purchasing. Lernias history shows a strong local independence for all decision making, including purchasing and buying behaviour, and the following differences from my previous experiences are obvious:
Everyone purchased at its own best chosen supplier and the telephone was far more used than the purchasing system.
Little adheres to central agreements, no KPI's to follow and everyone thought of themselves as being the best purchaser.
Plenty of unknown agreements and an enormous amount of small suppliers resulting in time-consuming manual detective work at the accounts payable.
Apparently a well-hidden secret was the high purchasing volume, including both indirect and direct materials/resources, informing a purchaser's detective nose of undisclosed huge potential for cost-effects only by adherence to purchasing policies.
Company focus on sales and little general knowledge of what cost- effects to be reached by professional purchasing activities in service-industry ere obvious at first glance.
Plans for future purchasing
Now we are in the beginning of modelling a completely new type of purchasing infra-structure and strategies for Lernia that will become more and more detailed when basics have been implemented to everybody in all companies.
This means  no revolutionary steps for a purchaser, only implementing clear and basic purchasing structures, meaning  one  strategic direction for all of the 7 Lernia companies.
Number one is to focus on changing the internally purchasing behaviour, implement simple KPI's together with integrated systems that are supporting the whole  internal process for the daily purchasing business.
Simplicity for personnel by using one information channel /one system for all kinds of purchasing, only acceptance of compliance to agreements, only approved orders, strategically planned goals together with IT, Finance and Purchasing department will contribute to reach our goals.
Plentiful of issues could be better solved by coordinated communication between departments and companies in the group. Many problems in the payment process that have not been solved only by the Financial department , but  instead be solved by purchasers demanding  corrective actions directly from the supplier, i.e. better stipulation of all company needs in purchasing agreements for at effective purchase-to-pay- process.
We have started with small steps ahead to develop improvements towards an optimized purchasing platform according to our long-term business goals .
With useful ideas from purchasing intensive businesses I have started to implement and focus actively on the internal structure for developing automation of bottlenecks in our processes, together with more structure and cooperative work from involved process owners. This means a tight corporation between financial, IT and purchasing department and more distinct purchasing strategies both internally and externally towards suppliers and partners.
Next strategic step will be to look more outside our company and optimize our supplier network according to our new business goals to come in the next future.
From my perspective Lernia has a fantastic opportunity to start-up from scratch by implementing purchasing strategies and new ideas to strengthening Lernia's organization for a strong market position in the future.
Todays achievements in purchasing at Lernia in the short run is no "revolution" in terms of new purchasing ideas, but instead tuff job to  create a secured internal platform, well integrated within the group and between the departments in a business that has not been competing with customers demanding yearly cost-reductions already on top of small margins and open books, for long-term agreements as in many producing businesses.
Five Best Tips to optimise the supply chain:
1. Secure Strong Support from Management
At least an allied in the top management, with whom strategies are confirmed and consequences of executing decisions supported,
Emphasis on promoting "Purchasing" to management  at each company of the group
2. Demand changes and adherence to policy's implemented
Demand "business-cases" for executing internal investments
Show facts,  figures and refer to faulty costs i.e.estimated cost of total company group   for" no  adherence"
Use own ideas for estimating resource costs of time spend buying materials during working hours, instead of using purchasing system? Etc
3. Implement automatization, step by step for the process "order to payment"
Cooperate between functions for coodinatetd it -strategy
Evaluate  processes and improve existing systems
Purchasing Information via one –information channel to reach all buyers
4. Set-up new strategic plans with the suppliers
Evaluate supplier network and existing supplier parameters
Set targets for existing purchasing categories and "hidden" categories ,i.e. indirect materials
5. Define "borderline" between  purchasing department and the companies responsibilities and reveal what need are not supported.
Plan resources for short –term and for long-term purchasing activities since the operational role might be different in a changing business
Changes take time – keep to your goals and use your sense of humour by marketing your operational goals both internally and externally.