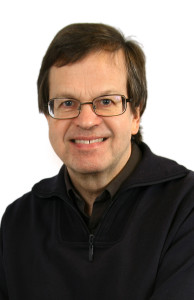 Sigtuna Municipality in Sweden is one of the municipalities that has used available technology such as e-invoicing and e-procurement to improve efficiency – from purchase-to-pay. Per Carlsson is one of the most knowledgeable persons in the public sector in Sweden and he will share their best practise moving towards e-procurement and e-commerce.
The Swedish National Financial Management Authority (ESV) were responsible for leading and coordinating the introduction of electronic invoicing in government administration which weere intoduced in July 1, 2008. The aim has been to move towards e-procurement – and several municipalities has exceeded expectations.
The article will cover:
Planning for e-commerce – Optimising e-invoicing – Moving towards purchase-to-pay
E-commerce in Sigtuna Municipality – Position Description 2009
Electronic commerce has been conducted in the municipality of Sigtuna since year 2000. The municipality follows the standard SFTI (Single Face To Industry) developed by among others The Swedish Association of Local Authorities and Regions. The project started in cooperation with the municipality of Upplands Väsby and testing began with ordering food and supplies at a couple of ordering units within each municipality.
Since year 2002 E-commerce is a regular activity with its own budget within each municipality, but there is still cooperation in the form of joint operation of the server and database at Logica in Stockholm. The responsibility for system management, training of contractors, support and activation of new suppliers is today located within the unit of Finance / Procurement and is shared with the management of the finance system. The financial manager is the system owner.
Sigtuna Municipality purchase goods from about 3,000 suppliers every year, but few of them shares the majorityof the 60 000 invoices handled every year. Approximately 175 or so general agreements have been signed with suppliers in various service and product categories.
The purpose of electronic commerce is to reduce the number of suppliers and be more faithful to the concluded framework agreements. Moreover, it empowers calling off contracted goods at low prices and effectives management of supplier invoices. The supplier Menigo also gives special "technique rebate" (1%) in the case of an electronic order.
E-commerce system Intrade – from order to payment
Around 15 suppliers are connected to the E-commerce system, Intrade, which runs as a service by Logica.
The system is primarily used for orders of food, office supplies and dressings, where the entire chain from order to payment is done electronically. We have not started the existing function for reporting recieved goods, all invoices are  attested in the usual manner.
We can now purchase through Intrade from the suppliers Arla, Brio play and learn, Corporate Express, FMAB, Menigo Foodservice, Menigo restaurant equipment, Rekal and Spendrups Brewers.
We currently receive so-called periodic invoices (Sc9.x) from TeliaSonera, Tele2, Vattenfall and Telge Power. Approximately 50% of those are charged and attested automatically by predefined rules. From seven additional suppliers, we receive invoices in the format SFTI Full Text through Intrade.
About 300 procurers from various administrations have access to Intrade and sends on an average about 400 orders a month.
E-invoicing with SwedInvoice
As one of the first municipalities in Sweden, Sigtuna Municipality has since the spring of 2006 started to receive electronic invoices from suppliers under the new standard SwedInvoice. This was originally intended primarily for smaller providers with a single invoice. But in practice, those standards have begun to be used widely even by the large retailers. Order by phone / fax or through visiting the shop while the invoice is sent electronically over the Internet.
Activation of these suppliers is easier and much faster than establishing a full e-commerce flow. In September 2009 were about 80 suppliers connected through this technique. In 2009 it was also enabled to invoice customers through SwedInvoice.  First up is the Civil Aviation Administration (CAA) to whom we send Sveinvoices since June.
E-commerce in Sigtuna Municipality – Review 2009 – 2010
On behalf of the political leadership, a working group within the former management of the Joint administration got the mission in 2009 to see through the entire procurement process from source to pay. The aim was to point at actions that could be taken in order to improve efficiency and streamline where possible.
A study was conducted in these areas:
Statistics relating to purchases made and invoices
In the case of purchase statistics there was a focus on contract loyalty in some specific areas of agreement such as food, furniture, stationery, textbooks and copying. In addition to food, where we buy from the contracted supplier at 90%, the agreement fidelity in other areas were below 50% and therefore not acceptable. Similar measurements were made by the municipal auditor, with similar results.
Number of orders made in the purchasing system is only 20-30%, while the other orders are done through phone, fax, internet or cash and carry on the "town". The study also shows that knowledge of existing agreements is not as high as it should be in the organisation.
The proportion of e-invoices were about 35% as compared to other municipalities is relatively high but there is the potential for much greater proportions.
Objectives
The report set out a number of operational milestones:
Purchases from framework suppliers should increase to at least 90%
Purchases from agreed product ranges should increase to at least 75%
The proportion of electronic invoices from suppliers to increase to at least 75%
Framework contracts will be settled in several areas
All procurers will receive training and ongoing information about existing rules and agreements
Eventually, all the call-off of goods and services will be made through an ordering systrem
All municipal contracts shall be archived centrally
Development Areas
The Working Group has identified a number of areas for development and measures to bring about substantial improvements.
The municipality's procurement organization should be clarified and regulated. Procurement needs to get more opportunities to direct, plan and develop the municipalities procurement activities. In order to secure the quality of this work there need to be a added a purchase Controller. The administrations should be required to appoint special managers in charge of procurement and order. Designated persons will be given training and become certified for the task under the direction of the procurement unit.
More framework agreements can be made, eg in the technical side, social welfare and nursing
Reference Groups should be created during the procurement process in order to involve concerned departments and utilize product knowledge
Procedures for information about ongoing and planned procurements should be reviewed
Existing agreements need to be kept up to date with what is called off over the contract period
Increased coordination of municipal contracts should be pursued
A modern IT system for the procurement process needs to be available
The administrations appoints special procurers who are trained and certified for the task
Follow-up purchases against suppliers with framework agreements and the agreement products will continuously be made. This could be added to our internal control as a routine to be performed by management in connection with interim and closing of accounts at end of year
A tool, IT support, is purchased for the monitoring of purchases against suppliers and contract products
The businesses are kept informed of current agreements
We should look at how we can clarify and highlight those products which are contractual products from a supplier
Several procurers are trained in the E-procurement system and procedures to control the usage is introduced
More suppliers are connected to E-procurement
More suppliers are connected to E-invoicing
E-procurement is introduced into the entire process including incoming delivery of goods to maximize automatic flows such as invoice approval
Functions are introduced also being able to order services and manage requisitions in the E-procurement system. The long-term goal is that all call-off of goods and services goes through the ordering system to provide optimal opportunities for control and monitoring
Intrade is upgraded to a Shopping Portal in Raindance
E-commerce in Sigtuna Municipality – Ongoing activities
Based on past experience and the review undertaken the following measures have been or are being implemented.
The Procurement Unit has been strengthened with a procurement strategist and a controller function
Contact persones in the organisation has been appointed to serve as the procurement units prolonged arm
Change of procurement system is in progress and will be completed at end of year
Procurement of new IT support for the procurement unit is in progress SwedInvoice
Monitoring of contract loyalty should be done, we each interim and annual closing of accounts
Centralization of purchases of office supplies for the town hall has been made
E-procurement – Success Factors
Important Considerations for an implementation project of E-procurement
Add the appropriate resources. Do not let the projects become too dependent on individuals!
Inform and make the organisation involved in an early stage
Support and active interest from management. Managers shall actively inform internally and externally
Ongoing management and control of the purchasing behavior
Learn from other municipalities and participate in networking
E-procurement – Public sector in Sweden

It feels like the development of E-procurement in the public sector now has real momentum. After 10 years, there is technology, systems and experience that enables organizations to more quickly come up in the volumes that might have taken years to achieve. Cooperation between SKL and ESV around the common standard SFTI is the foundation that makes this possible.
The legal requirements that was introduced to authorities a few years ago on e-invoicing may temporarily have deminished the focus on e-orders but now, most started with e-invoicing and can add resources in the next step which is full-blown e-procurement. Procurement of procurement systems is taking place in several municipalities and government agencies.