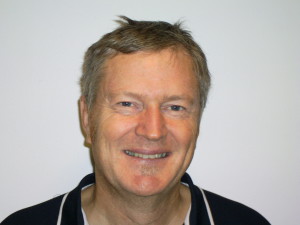 In Norway as well as other Nordic and European countries actions has been made to lower administration costs through e-invoicing and e-procurement. However, the most sucessful municipalities has also been able to improve procurement processes through optimising from purchase-to-pay. Kjell O. Arntzen is an experienced  developer who will share his experiences and best practise advice.
The article will cover: e-invoicing – e-procurement – e-commerce optimation
Brief background of working with electronic billing
The project is one of many in Trondheim exploiting new technological opportunities. To automate processes through digitalisation and raising the efficiency is rooted in management. A major motivation is to compensate for the steadily lower state transfers made to municipalities. When a new ERP system was planned and implemented, minimizing manual processes were evaluated to be some of the most important contributions to realizing large gains, both economically as well as on internal control. The project EHOS was anchored, and the state support of Difi helped to focus attention on implementing EHOS (see right sidebar).
The challenge is getting higher volume on both e-procurement and e-invoicing.
Here are some thoughts on these processes;
E-commerce
Old practice of buying is difficult to impose orderers. Attitude changes needed
Orderers and unit responsible must be held accountable
Directory Information must be updated in real time
Order and payment systems must interact
Providers must be loyal to purchase agreements
Providers must arrange to adapt to public practice of; order-payment
eInvoice
Anchoring within the organization
Collaboration across municipal boundaries, cf. EHOS cooperation
It has taken time to establish an agreed format. Now, however, the format ehandel.no in place
Addressing Information is demanding, and changes in organizational matters
Providers vary in the use of interchange formats, and has not "mapped" their systems to the public organization and public posting string
Activation of suppliers are demanding and must be performed as well as resourceestimated within the organization
ERP vendors have not prepared their systems "invoice flow" by making use of electronic invoices "file flow" on different media into the accounting system
Different systems for ordering vs. payment requires tight connections and good integration
Market forces and the "confusion" surrounding the use of access points, who will administer it, and whether the public should be a provider has been delayed. The answer is that there is not an either / or but a both
The current situation is that "it is just before" – and it has been for a while. To increase volume and activate the suppliers is a complex and interlinked challenge.
There is still a strong belief that volume will increase, especially on the receiving side of e-invoicing. This because access points are now operational, transaction costs are the same regardless of the choice of access point, and that independent contractors have file-flow systems to manage this. In addition, ERP systems are now established and has adjusted the invoice flow systems. If this does not meet all the format functionality ehandel.no, so the systems are prepared for e2b (v.3.1-3.4).
Future
The remaining and biggest challenge is data quality, especially towards the organizational and accounting indicators. It is demanding maintaining these. Addressing information for both suppliers and internally within government organizations need to be kept up to date. All suppliers must act equally to the public, particularly whith the use of XML tags customized to public demands. This means to use format ehandel.no. The time axis from order to payment must be optimized down to a minimum, in order to get order matching in place.
Participating in and being a member of various forums that deal with both e-commerce and e-invoicing is important. In addition, perhaps the most important condition is to be able to get the organisation to change accordingly as well as being able to view the great savings potential this work can accomplish. This can be strengthened by the project being anchored both internally and externally.