Public sector i smoking hot in Sweden right now. There is a spirit of improved efficiency and forward looking strategies. For anyone following Swedish "e" development knows that a demand for e-procurement will be set for authorities before 2013.
Municipalities in Sweden are ot part of that demand, however it lies within their mission to improve efficiency and lower costs where possible and many are the examples that have suceeded in automised flows better than any other.
On the 29th of November, SKL, ESV and Kammarkollegiet held a conference at Näringslivets Hus in Stockholm, highlighting possibilities and challenges within e-procurement among public sector organisations. We began with e-invoicing, are moving on to e-procurement and will finish with…e-procurement. One of the issues discussed were the difficulty with a common definition of the semantics. Isn't that strange – we are talking about thousands of people and jobs not to mention hundreds of millions in investments and possible saving – and we do not have a common definition of what we should call it…
Anyways, in Sweden we have a legislation that whenever a public sector organisation wants to buy anything above the sum of 286 000 SEK (about €31 200) – tey have to do a public announcement and invite all to participate in the procurement process. Digitalising and enabling a smoother way of doing this will be the final step in the Swedish path towards public sector process excellence. Possibly through adpoting the Norweigan way of a national platform or through multi channels.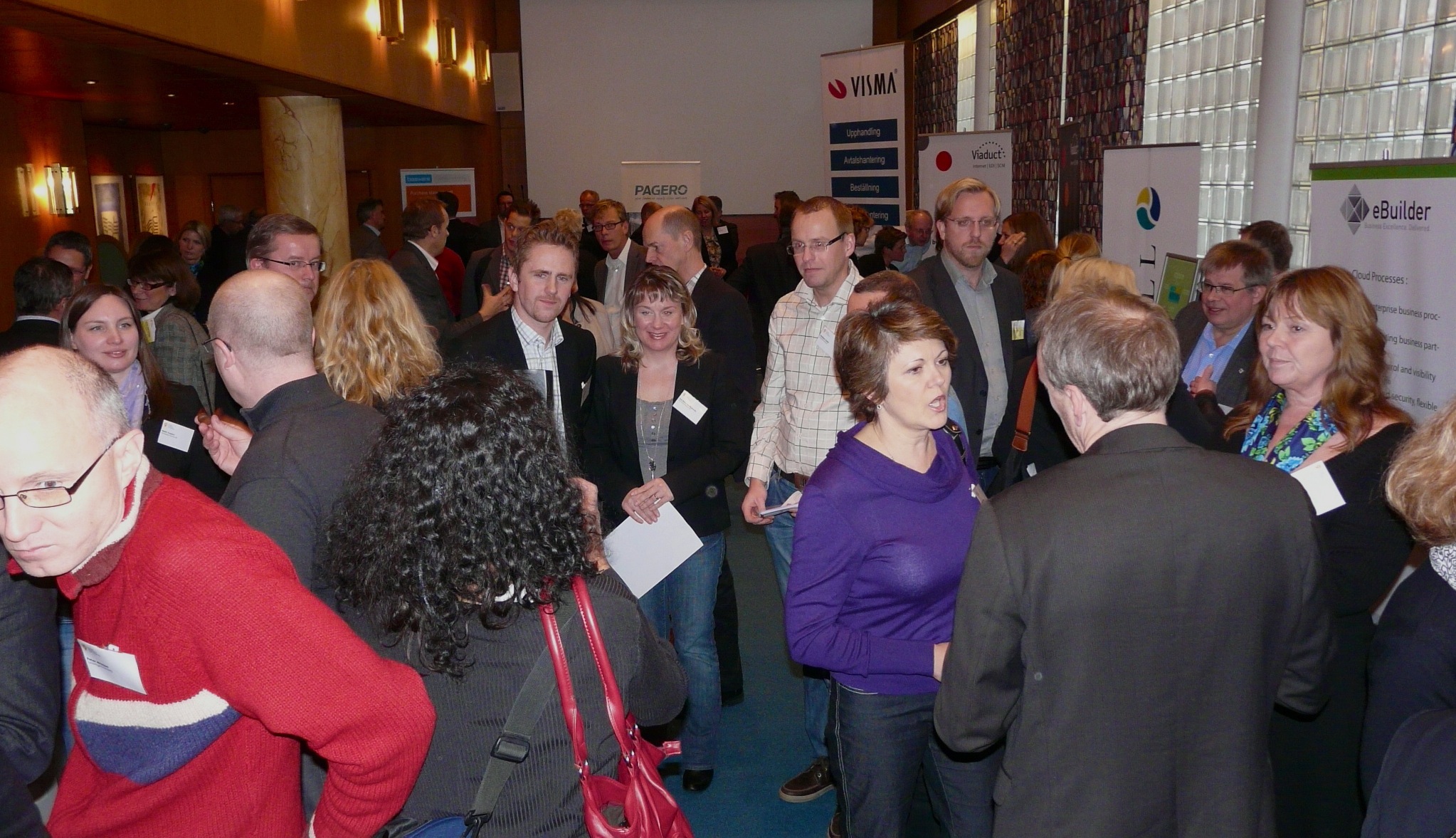 There were about 150 representatives from public sector and system providers there and EBG will report individually about the presentations held that can give you some advice or just highlighting whats going on in public sector in Sweden.
Now I am off to National Board of Trade to learn more about their e-procurement (here e-trade/e-commerce – e-handel in Swedish – is used in a completely different way…) plans and activities, I'll keep you updated.