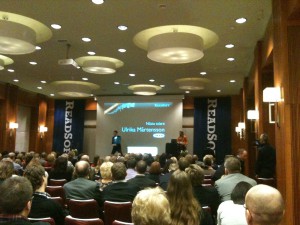 10.15
Margaretha Urwäder, head of accounts payable from Onoff has 80% incoming e-invoices (170 000 invoices/year). I do believe that in that number both EDI (56%) and PDFs (24%) are accounted for. Paper invoies consists of 21% of the invoices.
Tip of the day – call your suppliers! When Onoff themselves got letters from customers (municipalities) wanting PDF invoices that paper was simply thrown away…
09.40
Ulrika Mårtensson from IKEA tells about how they automised their P2P processes, focusing on their indirect services and products and about 1 200 000 invoices.
Challenges:
Time preassure getting the system running
Language and geografic spread (Italy was first out)
Virtual project group from Brussels, Wallau, Älmhult (where a shared service organisation is situated), Helsingborg, Milano
VAT  has to be added manually because of the many different regulations throughout Europe and some accounting has to be made manually.
…………..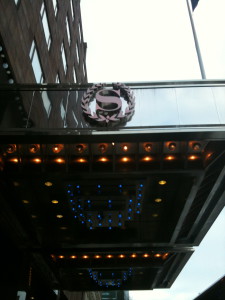 09.00
For the ninth time ReadSoft is host to a conference on invoice process automation.
Flexibility and accesibility, analysis and decision making support and motivated staff, Martin Lackmann kicks off the day by telling about the background and analysis of the market place today.
ReadSoft is all about PDF invoices and electronic data and record management but also talks about real e-invoices (even though the interpretation is still not unified).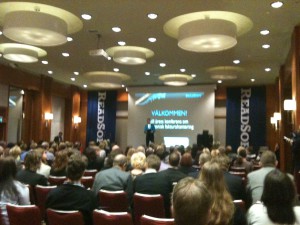 Electronic automation is about three steps when talking about workflow systems – from recieving an invoice to paying the debt. Gladly the focus will also be on order automation, both on line level an amount level.
Not only for large organisations and many invoices – ReadSoft talks about workflow systems being a suitable investment down to 1 000 incoming invoices/year.