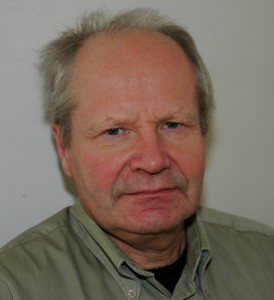 One of the most common issues is the "10 000 Euro question" – how to activate suppliers into sending e-invoices, or at least electronic invoices or at least PDF's to your accounts payable. You may save many Euros per automised invoice – the supplier the paper and stamp it is argued. We will look further into this dilemma – I call it the hen and the egg issue. If no one sends e-invoices – how will we ever get the volumes up? Audun Garmo is an experiences supplier activator if I soo may call him and he will here share some of hiw best practise ideas.
For the article in norweigan>>Click here
Audun: "We have up until now prioritized larger suppliers with resources and competencies to build e-invoice formats EDIFACT and XML. I can admit that smaller and medium sized suppliers may base their invoices on less demanding formats such as PDF files."
All incoming invoice management was centralised before the implementation of each and any type of e-invoice. Invoice approval however is decentralised.
Our motives:
Cut costs and uncertainty during incoming invoice management
Being in the forefront of the use of electronic solutions
Environment paper
Brødrene Dahl AS (BD) Infrastructure:
Worflow system: Contempus Invoice (CI) with integrated invoice archive.
Integrasjon with ERP: Movex
Invoice control based on CI and Movex
Automatic invoice control when invoice and order matches
Automatic coding in the ERP system
Bilateral supplier e-invoicing
E-invoicing from suppliers
Supply Invoices:
approx. 40% av 200,000 invoices, the 20 largest suppliers
The 50 largest suppliers represent 70% of the invoice volume
Expense invoices:
approx. 13% av 50,000 invoices, 5 suppliers
The 50 largest suppliers represent 40% of the invoice volume
Commodity invoices gives the largest internal beneficial effect: priority. 1
Integration with invoice control
"Economies of scale" together with purchase order
Electronic message interchange:
Invoice:
EDIFACT
e2bXML
Order and order confirmation:
EDIFACT
Price and product information:
EXCEL
Packing list:
EDI
The Essence in a succesful supplier e-invoicing
We know how to create solutions. No uncertainty
The challenge is to significantly reduse resources spent on each supplier
Thoughts and experiences related to suppliers
Parties who will start an implementation process or are already underway
Bilateral solutions, one-on-one solutions
Multilateral, many-to-many
Combinations of the two
Evaluate alternative implementation approaches
Ongoing operation and management of the solution
How to get started
Investments in infrastructure:
Workflow system with an electronic archive
Interface to the ERP applikation
"Intelligent" matching solutions integrating purchase
File formats – important to choose future safe and robust platform types. This is the foundation of the solution
Scanning solutions, temporary!
"Start with the conceptually easiest part: the invoices We started in 2003, now even more favorable"
The importance of selecting formats
"Selecting formats is the most important decision – the foundation of the  solution. The language of information exchange is actually a common language platform for the different parties."
It is easier to switch workflow system than file format
The formats are dynamic and are developed over time
Represent professional environment, skills and platform types that also can be used for other message types
Choose standard formats with great spread in Norway and internationally
Use the same format for both parties, equals no need for format conversion
Facilitates less future management and operating expenses of the solution
Avoiding future exchange of format
Easier update of the suppliers systems as well as for BD
Good basis for the development of multilateral solutions
Advantages with standard formats
Our suppliers:
Can retrospectively be used by other customers
Initial investment cost are distributed on more than one
Bilateral solutions based on standard formats facilitates the transition to degrees of multilateral solutions
Evaluation of  our current formats
International standard
Old and well established
High functionality level
Demands high competence level
Norwegian standard
Significant spread in av short period of time
High functionality level with industry specific appendixes
Intuitively easier to understand
Originally Finnish format directed at the finance sector
Does not satisfy the trading industrys requirements for functionality
Demands format conversion
Recommendation
Suitable for international stakeholders.
Good experiences with Norwegian actors.
Can hardly be recommended for our industry.
File transportation, our company model
The files are sent through our operator as of now EDB Business Partner.
Shall only recieve and move files to the BD file at EDB
No format conversion.
Desired development in the market
An open operator network
That the two opertator groups in Norway  (the financial and non-financial red.note) co-operate equally
That data should be transported, "free of charge" and without initial contracts needed, between all parties in the network
Customer in centre in both operator groups
The end user companies – the main customers –  the sender and reciever – are not served by this division
ONE network for both banks and non-financial actors
Legal matters to consider
Archiving the data.
Traceability.
Ensure that file information is transferred from sender to reciever unchanged – through encryption?
Using cost reductions
Most beneficial effects for customer,  provided that a functional infrastructure is established.  Supplier saves postage / paper. Building up competencies and gaining experience with electronic solutions is often a motivation factor at future suppliers.
Development towards multilateral solutions.
Based on:
Standard file formats.
Operator network.
PDF paper invoice attached to the e-invoice.
Initially bilateral solutions that are extended to variations of multilateral solutions.
All players that contribute to solutions in this area are invited to co-operate.
Concrete Implementation recommendations:
Documentation.
Network of people.
Responsibilities and roles.
Commited schedules.
Organizational commitment.
Style Sheets / PDF.
Routing of invoice.
Unified program independent of customer / supplier

Documentation:
As much as possible intuitive and not too extensive.
Important tool in the implementation process.
Parties network:
Company wise:
Supplier.
Customer.
Operational:
Customer.
Supplier.
Consultants.
Operators.
Application suppliers.
Define primary and secondary recievers of information.
Responsibilities and roles:
Must be shared to everyone in the network of involved parties. Business contacts should not be involved in techniqual engineering. The company related may delegate responsibility to the operation's network and allocate resources.
We must dare to make demands on each other,  small and medium size actors value advice.
Commited schedules:
Overall future plans.
Coordination between schedules and resources.
Contributes to less use of resources from both players.
Organizational anchorage:
Overall objectives needs to be anchored in the organisation in:
Market / sales organisation.
Logistics / economics.
Not in the IT functional
Goals should be managed business like, instruments – the bag of tools – should be anchored in the IT functional.
These projects should not be primarily defined as IT projects.
In the implementation phase:
Cut emissions test files to a minimum. Test files via networks. Independent work based on sent implementation documentation. Close dialogue with tight deadlines for feedback. Operational test file as a basis for evaluation meeting with supplier. Work-shop, but not from scratch – challenges demand joint project management.
Return messages:
A system for checking received invoices. Invoice reciever sends back file that  specify received invoice. Invoice sender are responsible for checking sent invoices against return reciept from customer. Supplier invoices must identify invoices without return call.
Motivation factors:
Experienced as stimulating to create solutions together with external actors.
All suppliers are different:
Competencies.
Organizing.
Resources.
How the IT function is organized.
No project is the same, it is exciting and challenging.
Measurable results,%-share e-invoice.
Summary:
Clear organizational anchoring. Establish ownership to the solution both nationally and possibly internationally.
Business development is the goal, the technique is the means!