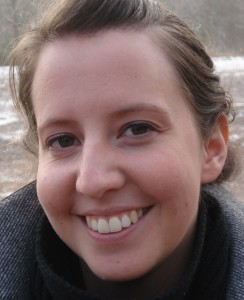 Carema Shared Services in Sweden has managed to obtain substantial cost reductions through introducing scanning of incoming invoices and then moving forward to electronic and e-invoices. In the below article their Head of Accounts Payable – Linda Ljungberg – will tell about how they started their workflow project. Where were they, where are they and where do they want to be in the future.
Carema is a part of the Ambeagroup. Ambea is a leading Nordic provider of healthcare and care services. The Group currently has operations in Sweden, Finland and Norway.
The article covers:
Beginning with scanning – Workflow implementation – Project e-invoicing
In the years that have passed, most have happened in the recent years, in the e-invoicing area as well as for me, as Head of accounts payable at Carema Shared Services. From these years, there are three large projects that have taken place at my department. Since many companies now are ready to take there first steps into the world of e-invoicing, I would like to share some of my experiences from these projects, with you.
Project: Scanning invoices within the whole organisation
When I became head of the department in 2007, only some parts of the Carema Healthcare had scanning of their invoices. About 80 percent of the invoices were handled manually. During 2007 we connected the remaining 80 percent to scanning and to the workflow system.
Since many users were unaccustomed to computers and booking, this was a great challenge. For many users it was a great leap going from paper to electronic and therefore there were a lot of resistance against the implementation.
Looking back on the project
After the hasty implementation, it took some convincing to make the users in the workflow system, appreciate the changes. This would have been easier if we would have had more time to teach them and to introduce them to the system.
Project: Two departments becoming one
Until 2007, Carema Care and Carema Healthcare had separate economy departments. In September of 2007 it was decided that two departments it was decided that would be migrated into one. At Carema Care they already worked function divided, but at Carema Healtcare, they worked with company responsibilities were economy assistants did everything from accounts payable and receivable to accounting.
Both Carema Care and Carema Healtcare had their own economy and workflow system, and they were now to move into the same one. We decided on the systems which Carema Care used, since they were made for organisations with a large amount of companies. For example, we needed to have one register for the whole organisation and not one for each company. The implementation of this system was a great challenge for one half of my staff as well as for about 300 users in the workflow system. Also there was a tight schedule since the owners wanted to do it at the year end and we were now in November.
There were mixed feelings about the merger from both Carema Care and Carema Healthcare. My department was put together out of people coming from two different corporate cultures, and those who came from Healthcare was originally employed for handling all economic parts, not just accounts payable. This made them uncertain about their place in this new type of organisation. At the same time, there were excited that we would now be much larger and have more resources.
Reviewing the project
At the beginning of this project we were 11 employees working with accounts payable and handling about 100 000 invoices per year. It has been a tough journey during which some have chosen to leave Carema. Today we are 6 employees handling 190 000 invoices per year. Now that we are at the other side of the tunnel, we all realise that this was a must to survive in the competition between us and our competitors.
Project: E-invoicing
In the summer of 2009, Carema Shared Services was contacted by Pagero, who cooperated in a project with a supplier of Carema. After listening to Pageros offer, a study about their solution was set up. Carema Shared Services then decided to use Pageros services for receiving e-invoices. Together with Pagero we started a connection project, were Pagero contacted our 100 largest suppliers.
During spring 2010 the flow of e-invoicing started and is now up to 6 percent of the total amount of invoices. As more and more suppliers have solutions for sending e-invoices, the percent continues to grow. The estimation for 2011 is that 15 percent will be received as e-invoices.
Lessons learned introducing e-invoicing
The workflow system supplier had little time for making adjustments so the testing took much more time then predicted. Never forget that you have to have patience and a longer period of time for the project, then you might think. Since Carema was one of the first of the system suppliers customers to connect to e-invoicing, there were a lot of system changes needed to be made in the system. The system was not as prepared for e-invoicing as the supplier had indicated.
The advice along the way

Always communicate with the organisation about what the changes means for them, this will reduce the resistance towards the change. Communicate in their language, meaning, use their vocabulary and everyday examples. For me it meant explaining to a doctor how electronic invoices could make his or hers day easier compared to paper invoices.

The implementation must be allowed to take it's time. Plan the project with well dimensioned time margins. This is to make sure you do not hurry trough mediocre solutions, which are not properly tested.

Make sure the system supplier has time for testing and making adaptations in the system. Since Carema was one of the first customers to connect to e-invoicing, there were a lot of system changes needed to be made by the system supplier. Also make sure the system supplier has references of customers who use their system. This way, you can hear of their troubles and make time for the adaption of your systems.
Future challenges
Automation of the patty cash flow
Carema has about 1 800 petty cashes per year in the organisation and the handling of these is very manual. It takes a lot of time both for the accounts payable department, but also for the employees to receive their petty cash. A project for making a automation of the petty cash flow, started in February 2010. In January 2011 we are planning to release a system were you register you petty cash, and then the booking is made automatically in the economy system. The petty cash is then paid together with the other payment of the day, in the payment file.
This will save us both time and money, since my employees can concentrate on value creational processes instead.
E-invoicing and mail-invoicing
In the summer of 2010 we implemented the mail-invoicing for suppliers to Carema companies. The suppliers can now send the invoices either as paper, pdf or e-invoices. This gives our suppliers a varity of ways of sending their invoices as most convenient. The future challenge is to make them only choose between mail or e-invoicing, since this is a faster, safer, cheaper and a more eco-friendly way.
To summarize
Never stop looking for more efficient ways of handling your invoices, there are money, time and more happy employees to gain.