Lyre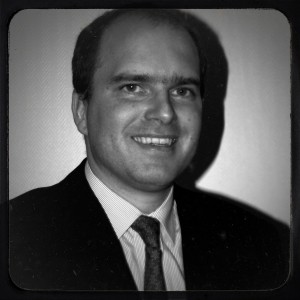 co is a World Office supply company with now 10 years experience in e-Procurement. Jocelyn Lescure is sharing inspirational ideas on how to reason with customers and suppliers using e-procurement to enhance relationships. e-procurement is digested and discussed through an international perspective with the business in focus.
The article will cover:
e-procurement from suppliers – e-procurement from customers – business in focus

It is mad to imagine how much we changed during that time. I remember when we started and were fully reactive to our strategic accounts asking for such technology with so many difficulties in implementing those flows.
When I look at it now, we have across the world more than 30 people working on it, with a clear business strategy and any project is welcomed with a smile of course by or local e-Business teams, but more importantly by all other departments starting from sales!
In few words, we operate in 28 countries, receive 60,000 orders and deliver 230.000 boxes a day. So we have expertise in formats used on 4 different continents.
Crazy to see how much for example the north Americans like the Ansi X12 formats!
On an annual basis, we receive more than 1 million EDI orders that are automatically processed and send as many EDI invoices.
Our most active markets are in Europe with Germany, UK and Scandinavian zone.
Since several years now, Lyreco has become experts in accompanying customers in their e-Procurement strategy for combined benefits.
e-Procurement plays a key role in all parts of the contract life.
The Contract Implementation
Usual contracts implementation have multiple obstacles. Day to day people using the contract will have a natural resistance to the change of supplier, because they are used to a catalogue, their driver or just for loyalty reasons. But many other factors slow down the new contract implementation: internal communication to be organised, different geographical offices, lack of transparency on the new supplier and the benefits of the new contract. Some contracts can take several months and sometimes more than a year to be fully implemented.
With an e-Procurement process, things are a lot easier. Indeed the buyer just need to impose one ordering channel. Once done, the switch to a new supplier will be triggered through this e-Procurement channel and supplier can capture 100% of spends in few days or weeks. There is no more resistance to change as no other possibility to use the previous contract. And for multiple locations, it becomes easy.
Buyers hit quicker their targets and suppliers their business, interesting, no?
But the benefits do not stop here.
The Contract Life
Once the new supplier implemented, it is time to check and control spends.
Of course suppliers and clients have opposite targets. When one wants more spend, the other want to reduce purchases.  In a standard relationship, the contract optimisation has been shortened due to the long implementation phase. But control on spend becomes quite difficult and usually are fully dependent to what the supplier will provide.
e-Procurement processes again simplify peoples' life with optimising the purchasing process.
With experienced supplier such as Lyreco, you enter a first-class service with no extra charge. Lyreco helps customers in achieving wonderful saving performances.
For some international customers, the whole process is automated and consequently from the order requisition up to the payment, nobody will interfere.
Think of the number of invoices that you receive on paper format, and need to be reconciled manually? It takes hours and man-days for a non optimal boring task.
With e-Procurement solutions, not only clients can better allocate resources in their accounting department, but suppliers get faster payments with a concrete financial benefit.
On top of that spend control become fully transparent as system driven. Clients have direct access to the contract history.  The supplier can focus on added-value service and spend more time doing business. With e-Procurement we are entering a collaborative business, where efficient suppliers such as Lyreco will thrilled their customers and build long term relationship.
What is Lyreco strategy for e-Procurement?
Lyreco wants to set the standards. Because we believe e-Procurement is the future of our relationship with our customers that are highly demanding, we have implemented solutions that help consolidating relationship.
We are capable to implement most of our Punch-outs in less than 5 minutes.
Because the electronic catalogue is the first step in a successful e-Procurement strategy, we want to be the first one that you will select to enjoy this technology. Get live info on stock availability and ensure that you remove your users' satisfaction and pricing errors.
Lyreco strategy does not end here, with the capacity to implement EDI messages within an 8 weeks frame maximum whoever our customer is. To ensure that processes are always optimised the company has even internal targets to achieve the highest order injection rate. Indeed EDI orders can be rejected for multiple reasons (data quality, wrong article reference, etc.).
We are proud to integrate in some markets more than 98% of our EDI orders without manual intervention.
What is next?
In our will to always delight our customers with the best service, we know it isn't the end of the journey. Next steps are with even more interaction with our clients systems. We have optimised the catalogue and order entry processes, but are still lacking from visibility on the invoicing part. Clients want to automate the entire purchase chain and suppliers have the same goal.
With more info on the invoice reconciliation rate as an example, suppliers will have the possibility to constantly optimise their processes and ensure the best service.
You're a supplier and wants to attract your customers in e-Procurement processes?
For sure, you will need some time and efforts before being successful, but there are some golden rules to respect!
Lead the project and the customer in any e-Procurement flow implementation
Fight for dynamic catalogues instead of static catalogues which are a pain to manage and triggers many further issues
Always follow this sequence when implementing e-Procurement (First the e-catalogue, second the EDI purchase order and third the e-Invoice)
Educate other internal departments to those processes and highlight that once everything is automated, only issues will be spotted, but they should nether forget of the number of automated processes that went well.
So interested in e-Procurement?[/private]