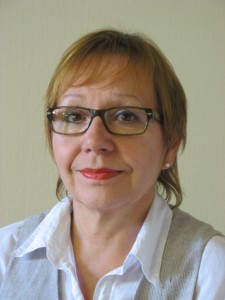 In the following article, Leila Immonen at Ragn-Sells shares her experiences in optimising accounts payable through purchase-to-pay. The company introduced both an electronic invoice process system and a procurement system. The change process included 15 legal companies simultaneously. One major sucess factor has been involving both finance and procurement introducing scanning and e-invoices as well as e-procurement.
The article will cover:
Management support – Scanning optimation – e-invoicing – e-procurement – purchase-to-pay efficiency
Ragn-Sells is Sweden's leading expertise company in recycling and the environment. One cycle means that the materials, substances, articles and other circulate. The opposite, linear flows, means that we take from the earth's resources, use them, consuming them through consumption and then discard what is left.
A linear thinking is untenable. An ecological cycle approach is sustainable.
We collect, treat and recycle waste and residues from businesses, organizations and households all over Sweden.
Ragn-Sells has a central finance function at its headquarters in Sollentuna, Sweden. It is a "shared service center" in which the Group's Swedish companies' finances are handled. I am responsible for both the customer and Payable in Sweden. We process about 10 000 supplier invoices monthly.
Ragn-Sells had grown through acquisitions over the years and the handling of supplier invoices were very personal consuming. Invoices were often on the wrong track or going back and forth between the different plants. The initiative to change came from the purchasing department together with the finance department.
Starting a process development project
The purchasing department saw the benefits of having all agreements in a single place and be able to steer their purchases to the right supplier. The finance department recognized the benefits of reducing the administration of invoices, control over invoices and the reduce of costs related to penalty interest and collection.
The company management was convinced that through electronic invoice management the company could reduce administration costs (eg a lot of overtime each month) and get better order our purchases.
Management gave permission to proceed with both an electronic invoice processing system and a purchasing system. All Ragn-Sells Swedish legal companies (about 15) was part of the process from the beginning.
The project team consisted of people from procurement (Project Manager), IT, ledgers, and representatives from regional controllers. It is very important that all parts of the company is having from the outset.
Ragn-Sells had help finding appropriate candidates to choose from and finally chose a user-friendly systems and modern electronic invoice management system. At the same time the search for a purchasing system started, to optimize the entire buying process. Simply having an electronic invoice management system without purchasing system may function in a small company but not at a midsize or large company.
Supplier activation processes
All suppliers were contacted by letter and informed of the importance of legal reference and billing address.  The internal organisation was also informed of the importance of proper references and billing addresses.
In the beginning scanning of supplier invoices was managed by the accounts payable staff. Then you could contact the provider directly if the reference was missing. Today, all invoices will be returned without a reference.
Scanning is now outsourced to external partners. We are pleased today with the decision to start scanning in-house and gain control over the invoices before the move to an external partner.
Procurement optimation
A purchasing system facilitates and provides better control when selecting the right supplier. The purchase is certified before ordering, price will be right and there is an opportunity to match your purchase order to the invoice automatically.
We match purchase orders against invoices, and if everything is going right to the payment invoice automatically.
When we had both an electronic invoice management systems and a purchasing systems in place, we started the project with EDI invoices. It is not necessary to do so but we thought there was time enough to do so.
The first type of electronic invoices we started with was PDF invoices through email. Then we did no longer have to scan the invoices and there were many suppliers willing to send PDF invoices.
We first contacted the suppliers who had contacted us in regards of electronic invoices. Then the mailing was done again and the response was good. Then we looked through the invoices in the electronic invoice management system  and selected suppliers who had a certain ERP system (invoices have a special appearance). We sent many letters and got a good respons. Today we have almost 200 small suppliers that send invoices by email PDF. Each company has its own email address.
The project group for EDI invoices consisted of one person from accounts payable and one person from IT. The time they spend on this was 20% each. I'm the project manager and also keep in touch and informe procurement. To help us we have our VAN provider who look after the technical aspects. The electronic invoice management provider ensures that we can read the bill. We accept Svefaktura files. We try to stick to the standard layout, but we have had to make adjustments for fuel bills. The purchasing department will now always bring up EDI invoices in their procurement processes and they are demanding it from our new suppliers. It is key that procurement is on the train!
We began to collect statistics and select the 10 largest suppliers of invoices. We contacted the account manager in each company via email or letter. Some said directly that they can not yet. Those who could were contacted again and the process was turned on. It's a tough process to go through all the tests and modifications.

Patience is the most important quality required.
The process is really simple:
1st Contact Account Manager or Analyst for the company and ask for names right person in the IT department. Some companies have dedikedade people who work full time on this.
2nd Submit to call off Vanleverantören (Visma Proceedo for us)
3rd Receive test files into the test system, verify that all information included (references, etc.)
4th Go Live
Internally, we have not had problems with the EDI invoices. Scanning is already outsourced (we are very satisfied) and the job of the accounts payable is like before. It is key to inform in the proper way. An electronic invoice management system, procurement system and EDI invoices help to facilitate the work.
There is a possibility to do toher things than registering invoices. Being the prolonges arm for the proocuremnt department and keeping control over the suppliers being used and so on.[/private]