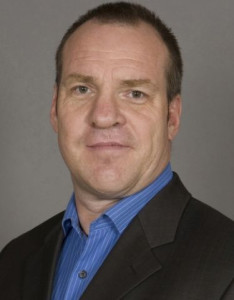 On a personal note, Per-Arne Rudberg is one of the most inspirational persons and speakers I have met during my conference producer days. He has a clear view on the flow between sourcing – e-procurement – e-invoicing and efficient payments. His mind is set on why spending control is only really possible when the entire chain – from source-to-pay – is working together.
Per-Arne has worked as a Procurement manager in multinational companies and will share his thoughts on common mistakes made.

This article will cover:
Soure-to-pay strategies – Change Management challenges – KPI metrics

Many large companies struggle with a complex/complicated/inefficient Source-2-Pay flow. This is resulting in higher costs, bad output and a lot of frustration. In many cases this happens after an "outsourcing" of the payment function to an internal/external service centre separated from the rest of the company.
Most people are well aware of these risks – and still the same mistakes are made over and over again.
I will try to outline the major problems and the reasons behind them. I will also give my view on how to avoid these issues when implementing a Source-2-Pay flow.
………………………………………………………………………….

The first things you probably hear about are the problems, so let's start with them.
The main problems in an inefficient Source-2-Pay flow are:
Delayed payments
Deteriorating supplier relations
Increasing internal administration/costs
Lost focus
Irritation and frustration
Delayed payments due to non matching documents, unclear responsibilities, lack of follow-up etc are causing interest invoices and might even affect the credit rating.
Deteriorating supplier relations due to payment delays and communication issues around invoices will give us a weak position in negotiations and might jeopardize relations with important suppliers.
Increasing internal administration/costs will occur in almost every part of the chain. One example: In one big international company Procurement spent 15% of their time with invoice and payment issues after an outsourcing, compared to less than 5% before.
Lost focus shows when employees on all levels have to spend time on non value adding administration just to make the flow work at an acceptable level – "feeding the beast".
Irritation and frustration increases due to counterproductive conflicts and locked positions.
The result of all this is a lower efficiency (cost vs. Output) that is leading to a decreasing profitability.
Often we try to solve the problems by handling the things that we see, instead of going back to the reasons behind them. (It's like trying to cure skin cancer just by covering the affected area.) To achieve a real and stable result you have to go deeper.
The reasons behind the problems can be tracked down to the following areas:
Process
Systems & Information
Knowledge & Understanding
Organisation & Responsibility
The process is not clearly defined and/or communicated. It's divided into smaller parts that don't work smoothly together. It's often too complex and/or sensitive to anything "out of standard".
System & Information are too function oriented and are lacking a total process approach. The match between the information in the process is not good enough.
Knowledge & Understanding are often limited to each function, without covering what is happening in other functions along the process. The service centres often have a high staff turnover and are often having problems to keep the knowledge on a good level.
Organisation & Responsibility are not defined to address the total process, but more focused on their own function oriented (and often contradictory) targets and KPI's. People in different functions often have different views on who is responsible. There are no clear mandates for taking action across function.
All these reasons are going back to one thing – management not doing its job.
I have now brought up a lot of difficult and complicated things, some of them might seem overwhelming. Fear not, there are ways to make this work.
These are the main areas that you should focus on:
Process
Systems
Communication
Training
Targets and KPI's
Responsibility
People and Change Management
Think process from the very start of the project. Processes should be simple, rather than "perfect". Solutions need to be simple enough to allow flexibility, both in exception handling and with a changing situation over time. Don't invent "sunshine processes" that are only working on sunny days, but also think about how they should operate in stormy weather.
The systems should be designed around process rather than function. They should allow transparency all through the process.
There need to be established channels (formal as well as informal) for cross functional communication all along the process when it's implemented. The communication should happen regularly on all levels. If you think that you spend enough time on communication, spend more time. This also goes for project communication. Make sure that your communication is clear and understandable. Make sure that it reaches the right people. Make time and opportunities for two-way communication, and really listen to the input and the reactions.
Training should make sure that every person understands both the role of his/her function as well as the other parts of the chain. Training needs to be repeated regularly on all levels. Not only give training, but also make sure that the training is received and understood.
Targets and KPI's should show real results and total costs. Do not allow sub-optimisation!
Responsibility should be assigned to a Single Point of Contact with authority to take decisions on how to solve problems on detailed level in any part of the process. This should be supported by the process transparency. One function should have the overall responsibility for the whole process, although that doesn't mean that all the work has to be done by that function.
The most important thing to make this work is the human factor – the people in the organisation. This is not something I say because it's "trendy". It's something that I say from a strict business perspective. In many companies the focus is only on the hard issues (systems, reporting lines, figures etc), and aspects that involve people are given a low priority. Those companies will have huge problems to go from good to great.
But how do you bring the people into this? Do you create involvement by a presentation given one-way by some manager and/or by a series of articles on the intranet? No! It requires a totally different view on how to make change a success.
You have to use the fact that the people in your organisation (as well as your suppliers and customers) have a lot of knowledge that is essential when building and running new solutions. You have to bring them into the process and listen to what they have to say.
When you bring people into the process you not only get more knowledge and experience, but also a totally different level of involvement. Instead of looking at the change as something bad/stupid/unrealistic that "the suits at HQ" have come up with, they will have a feeling of ownership that is essential for getting the best result and to handle the strains and problems that occur in any project. They will also understand both the "why" and "how", being able to act independently in line with the intentions of the project and the final solution.
You will have to spend a lot more time than you might expect thinking about people and to actually meet them. Don't put that in the hands of some "business change manager" and think that you have solved it – it should be the responsibility of every manager in the company as well as the project.
You need to consider the motivation of every part of your organisation and you have to find different ways to involve different people. You have to use the "soft" parts of your managerial toolbox. This is what leadership is really about. A manager can survive with only the "hard" tools, but to be a leader you have to be comfortable also with the "soft" issues. It will force you as a leader to do things differently and you will have to move out of your own comfort zone. This is a challenge that you will have to embrace.
These things are the keys to Change Management, the part of your job that will separate the great from the good.