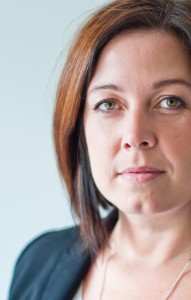 I came across a conference on Treasury & Cash last week and it struck me. How much effort are companies putting in monitoring cash in and out? Quite a lot I would think. SEPA, swift, treasury management, risk management and so on. And still – invoices are to an extent of 92% (or so – who knows) sent as paper. As p.a.p.e.r. How is that for risk management?
And orders – how are they recieved and managed? How much money does the order to cash cycle hold to be explored and improved? The single focus on incoming invoice management has complete shut down the focus on end-to-end processes. If a buying company, with structure on how and what their organisation purchase, sends an order with the correct information, and the recieving company is able to handle that information – pass it through the supply chain and deliver the goods or services – and the order content, the legally binding information, is passed down the ERP system and sent electronically – in the same fashion as the order – tell me – is that a bilateral agreement and a win-win situation between buying and selling companies? Would that help shift the focus? I would say that some 90% of Swedish larger companies wants to sent e-invoices. Why? Because customers demand it. And do recieving companies automatically match that invoice with an order? Not too often. So, where is the benefit?
I'm just asking. For how much longer will companies be able to stay sub-optimised? When will system providers and ERP vendors realise that there need to be a shift of paradigms in sending invoices, working with incoming order flows down the line? When will we be ooking at indirect spend as strategically as direct material spend?
On the 11th of October EBG will host an Order-to-Cash Summit in Stockholm – the beginning of the future as we see it. And together with Procure-to-Pay Summit we host a true end-to-end community.
Welcome!