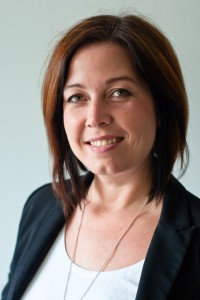 The e-invoicing interoperability debate – Article.
Following the knowledgable Sharedserviceslink I came across this article on interoperability in the e-invoicing market. I have had several panel debates in previous conferences but choose not to include on during P2P Summit – however in deed including it in the O2C Summit. Why? Because there is so little focus on the sending part – the focus is still on how to move a physical invoice into an electronic on the buying part. Why should anyone want to pay for that?
Why should a biyung part even have to recieve an invoice? If the goods ordered are delivered, the order sent and the order confirmation agreed – pay it.
Where is the cash management discussion in the e-invoicing industry? Where is the discussion on different levels on content (formats) and type ways of ensuring delivered goods or services are paid – which it is all about.
Click on the link on top for the entire article, below is a snap shot summary taken from sharedserviceslink:
1) Maintaining standards
When implementing e-invoicing, many companies require specific data fields to appear on an invoice, which creates additional challenges for both service providers and suppliers. The suggestion of consistent invoice formats and data requirements came up a number of times with panellists debating varying degrees of working-practice harmonisation.
Michele from Certipost described this as, "e-invoicing crossing the chasm: when we started we offered customised solutions, today we need more standardisation and interconnection." Tradeshift, on the other hand, suggested that the internet already gives us standards and there's no reason why e-invoicing should think it has special needs.
While nobody endorsed the idea of a single set of operating practices across Europe, or indeed regulation, a call for pragmatic guidelines to follow received many nodding heads.
2) Cross-border, cross-network legalities
Invoices are legally sensitive documents that are treated differently by each country in terms of tax, compliance, authentication and archiving. While Tradeshift called this "just a data issue", OB10 highlighted one of the grey areas that needs to be understood: who is responsible for legal compliance when invoices are flowing between suppliers and buyers on different networks? These ambiguities need clarifying before companies will be comfortable interoperating freely.
3) Rethinking the business case
Just as an end user needs to make the business case for electronic invoicing, service providers need to know that their investment into interoperability is justified. Addressing the thorny commercial side of the topic, Charles acknowledged that a service provider that has spent ten years creating a network with thousands of end points would need a compelling business case to convince it to open up to smaller, newer groups that don't have a well-established supplier base.
The relationship between the e-invoicing companies and suppliers is the key differentiator between new-kid Tradeshift and its fellow technology panellists: Tradeshift doesn't charge suppliers to use its platform. Causing a bit of a stir, Christian suggested the biggest blocker to interoperating are the solution providers' operating models that make them unwilling to lose the revenues they get from suppliers once they're on board.
In response, OB10 and Ariba said their main focus is on adding value to their customers. Ian explained that creating connections with other service providers takes time and investment and doesn't necessarily add immediate value, whereas building the network does.
Similarly, Ruud told delegates that his prime concern is delivering value and isn't seeing buyers pushing for interoperability on any scale yet. And with very low transaction volumes through OB10's interoperability partnerships, he said, "We have an obligation to continue on-boarding to grow the market and offer value to suppliers."
Finding a middle ground among the panellists, Charles put forward the word co-opetition for solution providers to mull over. He said that governments and the European Commission want to see interoperability and co-opetition, where companies collaborate on non-competitive parts of the business. This would be one way to avoid regulation.
4) Transport versus content
As the only panel member not representing a vendor, Charles took a step back from the detail to point out that interoperability could be addressed at two levels. One is a transport issue – how do invoices get passed between networks? The second is content, which encompasses the legal issues, compliance, invoice format, etc. Charles stressed that they need to be tackled as two separate pieces and highlighted the work European Union is doing to draft bilateral agreements in this way.
Indeed, Charles is doing more than just talking about what e-invoicing vendors should be doing to advance the market. He is supporting the creation of the European e-Invoicing Service Providers Association (EESPA), which already has 40 interested providers and plans to establish working groups examining issues such as interoperability and standards.
Questions and comments from the floor reflected Simon's opening comments: this is an issue that needs to be resolved. End-users expect the market to interoperate, and be more efficient and transparent in the future.
Even though some companies have been working with e-invoicing for ten years already, this industry is still maturing. Predictions of consolidation indicate that there is a lot of change still to come, which means that representative bodies such as EESPA are critical to maintaining a consistent drive towards a joined-up future for electronic invoicing. We're already looking forward to next year's event.