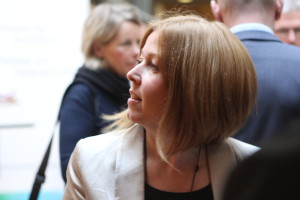 EBG took part in developing a survey that went out to 6 000 respondents in Sweden covering six ranges of companies going from 0, 1-9, 10-49, 50-249, 250-999 and +1000. The respons rates were as can be expected, 7% but can still offer an insight to how companies perceive e-invoices as part of their efficiency projects.
Gladly most companies forsee that they will increase the amount of electronic invoices both sent and received, placing the environment as the biggest driver.
The biggest obstacle is still the idea of a lacking standard, the degree of user friendlyness as well as the cost.
Senders
On the sender side the least advantages were said to be lowering the risk of errors, better control over invoice flows and lowered costs. One of the biggest obstacles were low internal priority.
The risk of fraud and uncertain legal aspects were not seen as reasons to start sending e-invoices.
Receivers
The biggest pro's are the environment, improved efficiency and saving time. The least important aspects of receiving electronic invoices are better content quality, less delay fees and the possibility to chech invoice towards delivery of goods/services.
Equal to both senders and receivers were the notion that too few can send/receive electronic invoices!
>>Download the report (Swedish)
EBG comment
The biggest concern is that the lack of standards, lack of user friendlyness and high costs are still seen as the biggest obstacles.
Together with the lack of business drivers such as cash flow improvement this is a concern that all operators should address.
E-invoicing projects should be started with the knowledge that there will never be a single standard – and that that is not a problem, that the invoice is the last part of a much bigger business process and that there are gains for both senders and receivers and that the lack of business attention might be the reason why so many opportunities on both the sender and receiver side are lost!