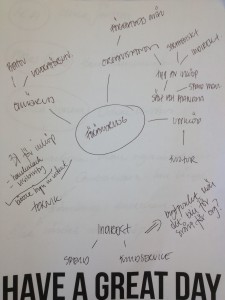 There is an urge to save money out there. To cut costs, to minimize administration costs and to cut out "stuff" we do not want to pay hard cash for in an organisation.
Indirect spend – and whatever we call it in public sector and in the service industry – is getting more attention. Could it be that indirect spend is now getting the deserved attention? That those huge amounts of money can be run through, categorised, consolidated, frame agreements written etc. Yesterday EBG listened to numerous procurement managers that really wanted to control cost. And still, several of them put most time working on pushing the suppliers to lower costs more than changing purchasing behaviour. One of Swedens biggest banks have done it all – or at least as far as one can go without changing behaviour. What good is a frame agreement if you cannot measure if it is being used as intended? And what about all the rest – the rest of the spend, the long tail that EVERYONE have a headache with – that is ALL about behaviour.
Some choose to educate a few and give them the purchasing power, some put a procurement card in the hands of anyone and many choose do do nothing. And maybe that is ok. If you have an organisation that is aiming at growing turnover and have a sales oriented staff – maybe skip trying to control what they buy and how? As long as it is within budget.
If you are looking at managing results, any saved spend euro is valuable. One could call it the spend objective or the customer service objective – how do you combine the two?
There is too little business intelligence in the indirect spend discussion – what are we aiming at and why and how should we get there and adding a true purchase to pay perspective in order to truly have a total cost of ownership benchmark. Attached are some scribbles from yesterday, in Swedish, sorry, the word in the middle "förändring" – is "change".