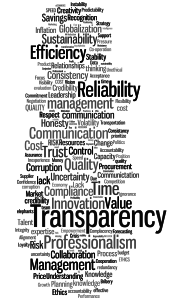 Following discussions at LinkedIn can be both rewarding and a headache. Topics that should gain momentum and create a wider discussion might dissapear. Questions that you never would have thought engaged anybody tend to grow enormously. One such discussion, topic, was posted in the group Procurement Professionals (#1 supply chain & sourcing group)…by a consultant. It read "Can you use ONE WORD to describe the biggest challenge facing Procurement today?" To date 633 comments have been posted, presumably mostly by consultants but also end users. That in its self is interesting, that such a simple question gain such interest.
The words written is of course also interesting as is the irritation when there is no conclusion made by the discussion-owner. But what conclusion could be made out of 633 single words? Gathering them together is of interest. Two weeks ago an assembly showed "Communication" was the single most common word. About three weeks later it looks like this: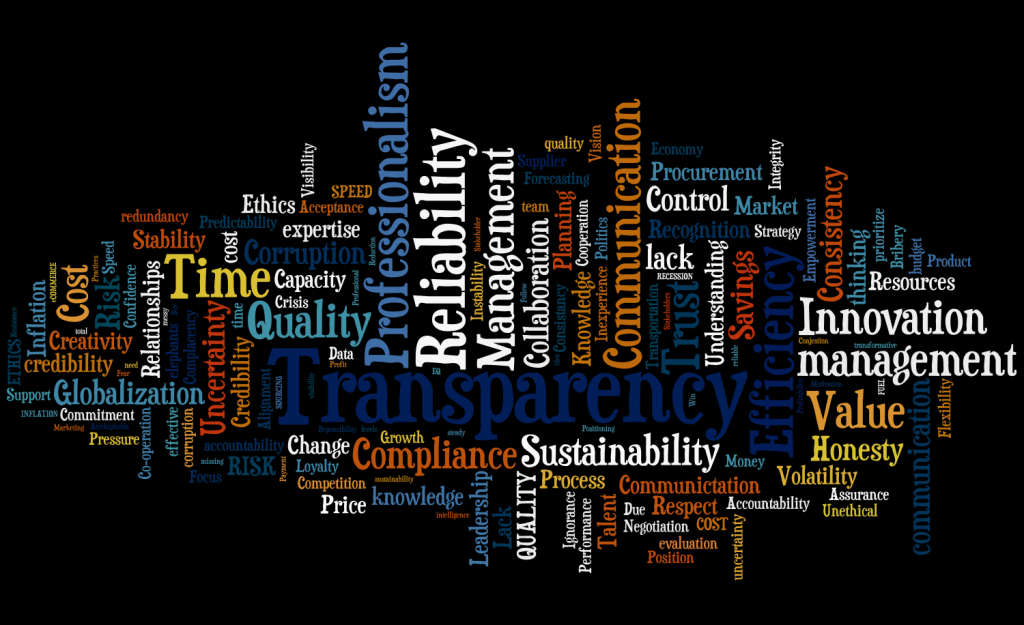 There are no easy ways to discuss procurement challenges, of course, direct, indirect procurement, global vs local, manufacturing vs service companies, public vs private etc – but surely there is an ongoing trend that procurement, together with other support functions (like shared service centers) want, need and aim at building the business case in order to raise in the hierarchy? The conclusion being that communication, transparency, professionalism, value and management are linked tohether.
And that those two – business case and hierarchy – are the enablers and obstacles for any p2p-project.