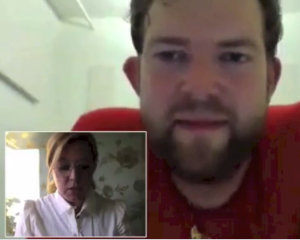 They talk about a shift in the market and they do their best to make a shift happen. Tradeshift is sprung from a Danish government initiative back in 2005 enabling the Danish government to make it mandatory to send electronic messages to the Danish government.
Having followed the guys behind Tradeshift since the beginning it is great to present an interview where we "meet" up with Tradeshift CEO Christian Lanng. Now with a base in San Fransisco and multiple spokespersons around the world. He tells about their view on the market development, how they fit into that picture and he explains why single transaction issues really is a supply chain connectivity problem.
Christian tells about:
– Win win solutions for both suppliers and buyers
– The need to look beyond the 80/20-rule transactions and processes
– The need to move from single transaction solutions to supply chain connectivity development
– A growing holistic approach between procurement and accounts payable
So, tune in for one of the more out spoken entrepreneurs in the market!