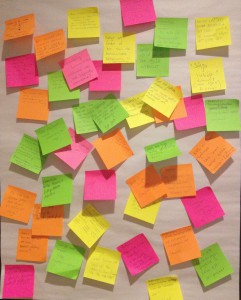 Microsoft has been on a journey towards perfecting their OneFinance transformation program. A global journey set to create efficient processes, effective controls and clear roles and responsibilities within finance and procurement. We recognize their starting point: huge amount of employees (92 000 at their starting point), fragmented finance, accounting and procurement functions and non standardized processes.
Since the start back in 2007, Microsoft have centralized their procure-to-pay and record functions. Their outsourcing program reached over 95 countries and 450 individual roles. What is especially interesting is the way Microsoft have built their partnership structure with their outsourcing partner. They have a strong joint ownership approach which ensures continuous improvement.
At S2P Summit 2014, Henric Häggquist, Microsoft, joins us with an invitation to you to come and discuss the key elements in creating OneFinance in a global organization. He invites you to discuss;
What is the meaning of a global OneFinance and who are the stakeholders
Moving from transactional SLAs to innovative partnerships – what are the do' and dont's
Once global processes have been set – how do you work with governance?