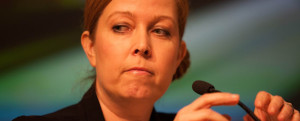 Sure, I admit, I haven't worked neither in a large procurement or finance department nor have I been dependent on KPIs that clearly tells me what I need to do and what not to do. But still – how can we still be debating if end-to-end support and control is a valid business choice? Who in their right mind is interested in doing a lot of work – it being measured or not – that in the end is not followed up nor made sure has come true? What value does business promises have – internal and external – that are not fulfilled or even measured? How can anyone accept that business decisions are based upon manually created data?
The discussion about purchase to pay or source to pay is about managing business as an end-to-end flow. It doesn't matter how proper contracts are written, how many supplier or buyer dinners are spent, how well defined business units do's and dont's are defined – if there is only guess work to support the follow up on all the promises!
Is P2P about moving what may or may not be a piece of paper around in an organization? NO.
Is P2P about enabling well established, thought through and already set business strategies and values? YES.
Because, let's face it – what can you tell about a process – that do exist in every organizations, like it or not – that have separate KPIs, separate functions, separate systems and separate paradigms? Only so much. Are you happy with that – great! Measuring the difference in data quality, the fulfillness of business relationships, the evolvement of business processes and the future in actually having control over your business data is not easy to put a figure on – it just makes sense.
I just read this article written by Pierre Mitchell at Spend Matters as a response to an article written by Jason Busch >>P2P: Don't Throw Out the Beautiful P2P Baby with the Old Vendor Bathwater (Part 1)
Thank you Pierre for setting the record straight!
He says "…There are dozens of reasons for the business case. AP is dependent on upstream procurement activities. Procurement is dependent upon downstream AP spend data and performance (impact of DPO, on-time payments, payment visibility, etc. on supplier health and satisfaction). If you have issues with 1) AP setting up vendors without proper procurement involvement, 2) "No PO – no Pay" policies, 3) after-the-fact Invoice-to-PO "flips", 4) payment terms rationalization/conversion, or 5) managing desktop receipts for non-catalog indirect spend, etc., you are acutely aware of this issue…"
and more importantly "…"End-to-end" P2P management is required for the bigger end-to-end value of S2P (Source-to-Pay). You can't do category management without P2P. Category management is not just category sourcing. Category strategy must include execution strategy – and that means P2P strategy to ensure spend/supplier/regulatory compliance and stakeholder satisfaction…"
Is it an ongoing trend or not? Is actually knowing if your business is performing according to visions, missions and strategies a trend? If then yes, if no let's keep discussing how to stay in control in the ways we have chosen to be organized – in units – and at the same time make sure that end-to-end flows are measured and developed.