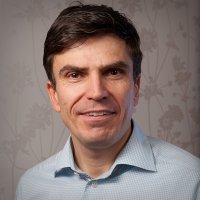 Any strategy is not better than its execution. Any execution is not better than a holistic view on what works and what does not work. But given that – when you know what works and not – how do you move from that understanding to change and improvement?
The set up between a shared service organization and its customers have a very interesting dynamic. More defined units often cannot be found. And at the same time – in order to reach that full potential, a close relationship and win-win strategies need to be executed.
At Source to Pay Summit 2014, Ragnar Dellcrantz from Ericsson joins us to discuss that dynamic and what make or break that so important and forward looking improvement.
At Ericsson, the Shared Service Organization (SSO) manage two processes within Purchase to Pay: indirect spend purchases and invoice to pay processes. They have robust regional governance structures with the same challenges as most – how do you move from knowing what needs to be improved, internally, externally and between the SSCs and the business/customer and actually making it happen. Here you will share and discuss experiences in governance execution.
What does your governance structure look like?
How have you defined "who does what" within your governance structure?
How do you align business needs with SSO governance structures?
How do you ensure continuous improvement between the business and SSO and incorporate change management needs?
Moderator: Ragnar Dellcrantz, Project Mananger Shared Services Organization, Ericsson