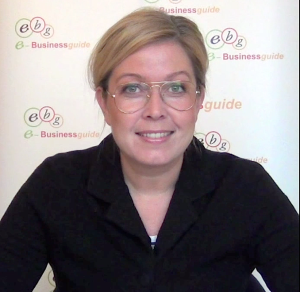 Having just finished the annual Source to Pay Summit 2014 in Stockholm – one thing was evident. Most agree that the ultimate way to get spend under management results is to ensure a NO PO (Purchase Order) NO PAY strategy.
But only about 5% in the audience had such a strategy. And the question is – even if you do – how do you enforce the strategy and to what extent?
Share your organizations strategy and ways of ensuring results – EBG will share the results with you! Join this brief >>survey – results are anonymous.
…………………………….
Here are some comments from posting this discussion at LinkedIn, what's your view? Join this discussion >>here
VINAYAKA GANGAVATHI, Assistant Manager at GVK Bangalore International Airport
Interesting to know about No PO No Pay strategy, I had experienced a lot in this topic and recently I studied in one presentation, and I have some observations on this as below,
1. In our day to day life, we have ERP softwares like SAP/ Ariba for processing PO's , suppose an organization is a construction company, is it feasible for an employee to access SAP at site or for Ex. Suppose I require a Note book costing 1$, I need to prepare a PO for that.The system's 'ease of use' is a critical success factor,
2. Taking the time to ensure that users actually understand how to use the technology requires equal investment to implementing the system in the first place. It is absolutely critical to your ROI and is routinely given less attention than warranted,Training is regarded as a chore in most organisations when it comes to systems.
3.Say we have a perfect system with great communication and best training programme but difficult to measure Culture, Like for Ex: if we got finance and procurement request and what's the worst thing that will happen if we just ignore them?, one more thing if you get the personal requirement of your director, then what will be your strategy.
4.Now consider you have followed everything as per P2P process, is it that you'll have to fall back on a 'no PO, no pay' strategy? , let us see one example, some materials are strategic in nature and there is only one manufacturer but he is so small that he cannot use a system to generate a quote for you, did you accept a quote manually written or you don't consider such suppliers, means you will not get that material, then what you do during such situation?
5. Now let us assume, we have the perfect system, process, training and awareness programme, cultural support, senior level sponsorship and supplier base, you will still bump into situations where POs just don't make business sense like urgent repairs and consumables, etc.
6. As I remembered, In my previous organization, we use to prepare some PO's of cost 17$, but no body knows that creation of PO is almost costing 8 to 20$.so, You have to question if the aspirations of 100% PO preparation really make sense for your business.
As per my opinion, practically speaking, It's difficult to enforce the "No PO No Pay" strategy 100%, we can go up to an extent of 95%, but it is again quite difficult, Let us see the others view on this.
………..
Carlos Alberto Garcia Niño, Project Manager Latin America at Amway do Brasil Ltda
Hi Anna. I'm totally agree with Vinayaka, its not good for the business to implement into a 100% for that first we have to know how much does a PO cost and where you want to focus the time and efforts of the procurement people.
As mentioned above, take the time of 2 or 3 people involved in the Req, quotation, approval, etc etc for something that cost $10usd, is totally not worth it.
We had this situation in some countries in South America and the first thing we did was to take a few steps back and have a meeting involving Finance, Procurement & PPPC, we analyze the cost of our POs, the average amount of a PO, 80%-20% of the value and time involved. With that information on the table we decide the minimum amount for a PO. Everything under that are paid without PO, but with the proper approvals according the Purchasing procedure (payment request). Yes, its not under management but for your 100% of the spend normally are 5% or less. (Petty cash is other topic)
With that in consideration your procurement team will be focused on the big projects, you dont have the same savings spending 5hrs quoting a desk or a trash can than big printing volumes or projects.
Hope it helps.
………..
Eric Wells, General Manager at Nickel Electronics
No PO no Pay is in full effect here at Nickel. This is the only way to have 100% accountability on receiving and reconciliation.
The creation time of a PO in recent accounting software is less than 1 minute for most PO's. If you have to enter in a new vendor and new part number, you might be looking at 3 minutes with a new employee entering the data.
I believe the cost to be miniscule compared to the visibility, trace-ability, and accountability which will be gained.
If I had the words of a wise man to fall on receptive ears, I would say all businesses should follow a no PO no Pay policy. However, I am certainly no wise man.
………..
Tom Bersch, President of Veteran Toner Services LLC
As a supplier I love this "NO PO NO PAY" as it sure makes our life simple. Our salespeople know that any order that comes through without a PO attached is not an order. This is the way we keep our A/R under control. We used to accept orders from our salespeople without a PO attached and we had real issues collecting our money. This no longer happens with our policy to our salespeople "NO PO = NO SALES ORDER".
For our vendors we have the same policy "NO PO NO PAY".
………..
Wayne E. Mead, MBA, Hands on Finance, Procurement and Technology Manager | Business Process | Project Management ► Process Re-Engineering
The No PO No Pay policy is a very valid process. The trick is having some other ways to order/pay besides the standard requisition/PO process. For Office Supplies for example, it is easy enough to set up a blanket PO and have have requisitions processed against a pre-negotiated price point. Then with a summary billing you do not have to process a req/PO and invoice for a $1 item. The use of a P-Card also can take the burden off of the PO process for small items.