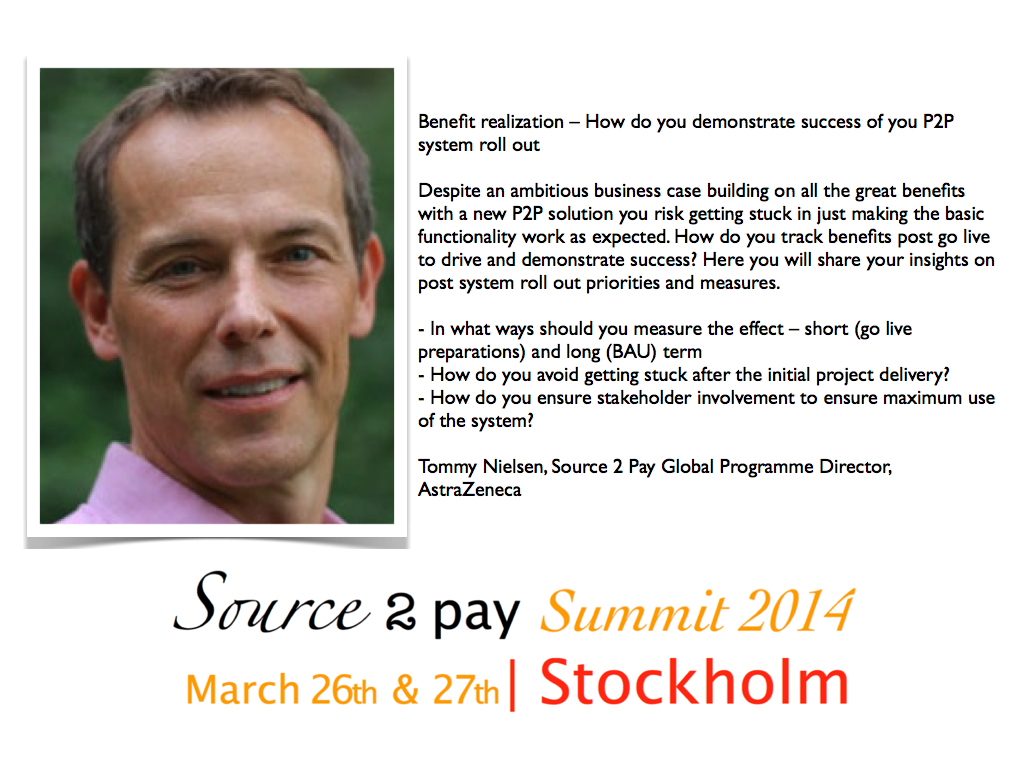 It is not even given that all large organizations have a dedicated e-procurement tool beyond SAP SRM or other ERP centric procurement tools. That became evident at this years Source to Pay Summit 2014. How ever, once you have decided to implement a tool, perhaps as in the case of AstraZeneca in several countries – the hard part begins.
How do you make sure you realize all the benefits available with a system? How many of you have experienced a big bang implementation just to realize a year later that no one is really using the tool yet procurement is still asked to show cost reduction figures. Who's fault is that?
Int his interview we ask Tommy Nielsen, Source 2 Pay Global Programme Director at AstraZeneca about what he and others discussed at Source to Pay Summit 2014 where Tommy was moderating a couple of Theme Discussions.
If you want to hear hours of material and more interviews, go to >>Register for Post Summit Page