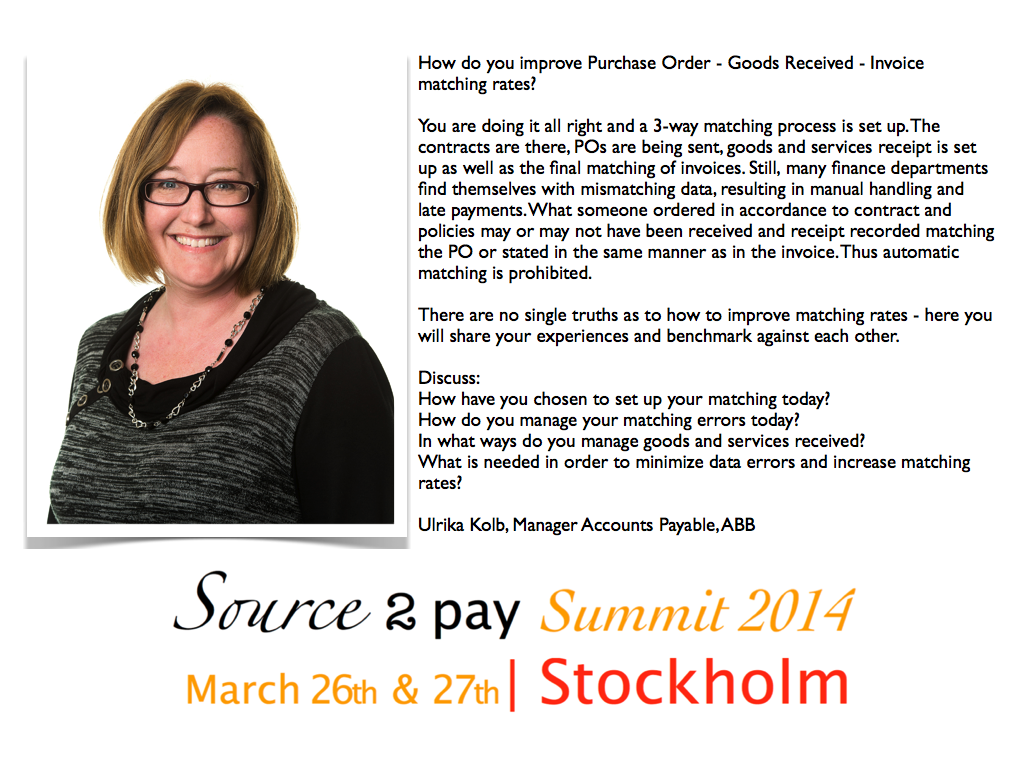 What is the ultimate proof if a source to pay process is flawless? If sourcing measures taking place, contracts being written, purchases being made, goods received and invoices being received are all part of a coherent flow – all linked together as pieces in a puzzle. Matching.
Ask any accounts payable and they will probably tell you about human errors and master data not working well – since they a re stuck with errors upon errors taking much time and ultimately being the proof of a process not being 100% touchless.
In our view this measures have always been a strong proof of why looking at end-to-end processes is so important – it aint over until it's over and paid for!
Ulrika Kolb, Manager Accounts Payable at ABB AB moderated a discussion about matching at Source to Pay Summit 2014 and we asked her what was discussed and what her general ideas about what was being said are.
If you want to view hours of presentations (very inspirational ones and hear more interviews, go to the Post Summit Page)