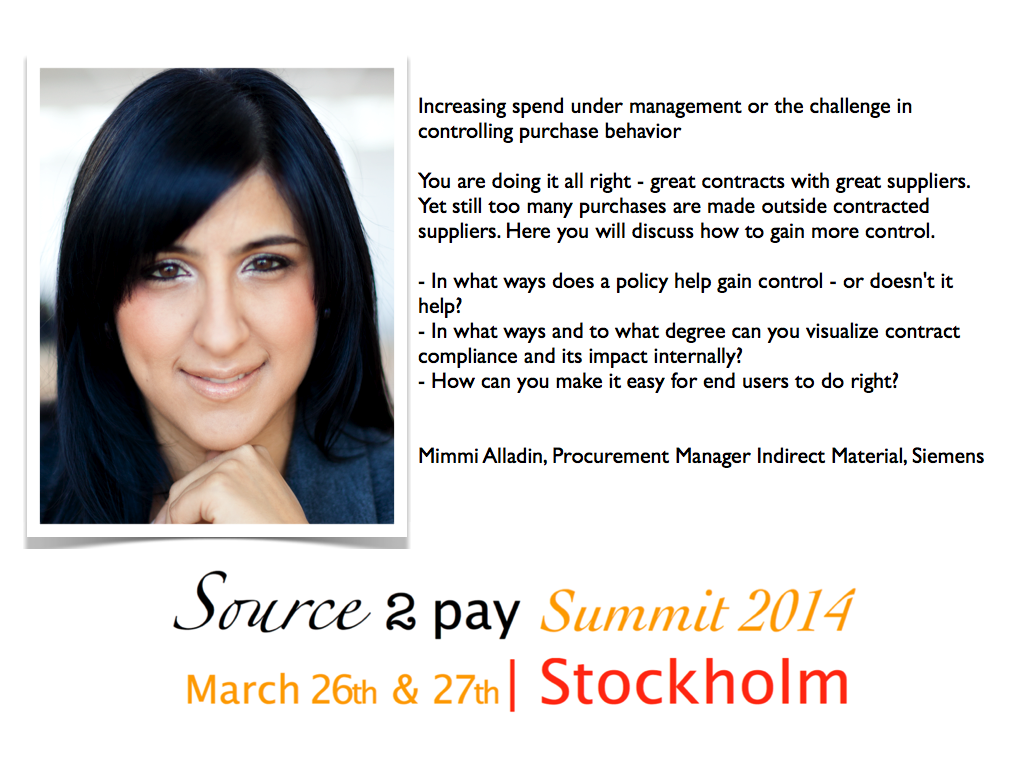 Another really appreciated discussion during Source to Pay Summit 2014 was moderated by Mimmi Alladin, Procurement Manager Indirect Material at Siemens AB. The discussion taps into the challenges in changing purchasing behavior. You may be doing it all right – managing the contracts, writing the policies – but how do you make sure people follow them? Purchasing is not a core competence for most employees – however we have daily experience from both our private and professional life.
So how do you make it easy to do it right in the right way?
Listen to the below interview to learn what Mimmi and her peers were talking about.