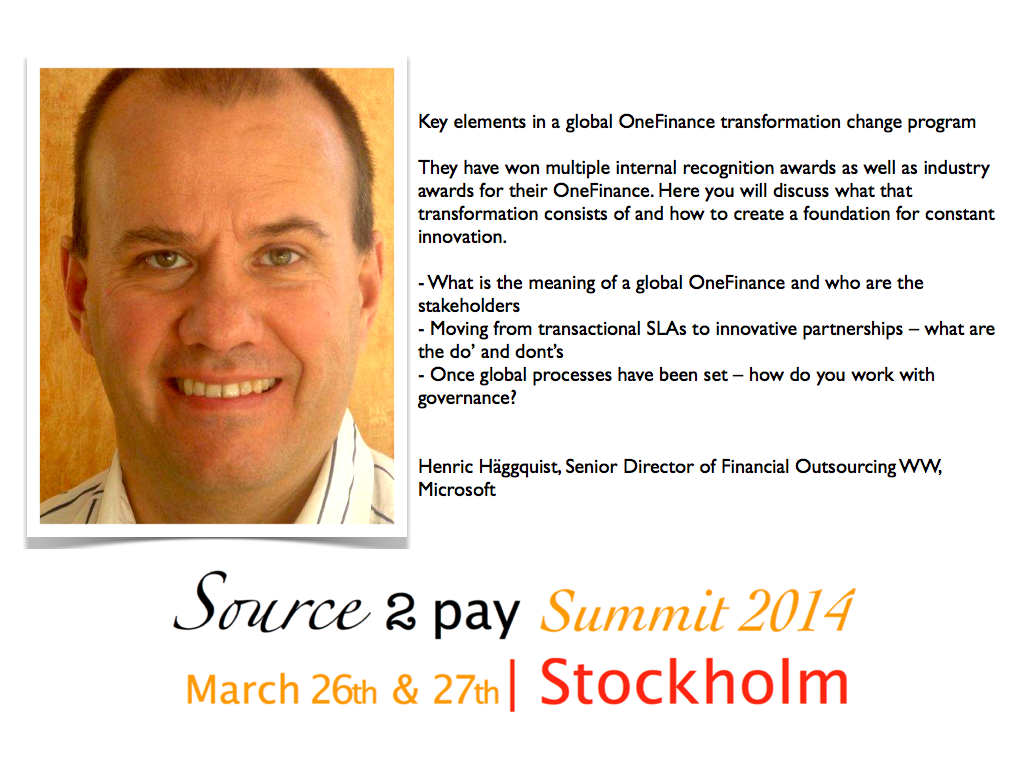 What importance does SLAs, service level agreements, have? Importance to those buying or selling the service, to those using the service? In a world that has become SLA driven, and not necessary in the best of ways, the key note given by Kate Vitasek and Henric Häggquist at Source to Pay Summit 2014 was very refreshing. You can view it and see it at the Post Summit Page.
Henric talks about Microsofts journey centralizing, optimizing and outsourcing procure to pay processes in a global environment and really kill the myth about control and innovation coming from rigid micro management of both internal and external customers and other stakeholders.
In the below interview we ask Henric to tell about hos view on what they have achieved with their "Together" project with Accenture. The importance of governance is key, and not governance in the terms of controlling SLAs but in terms of solving problems and adding to the development.