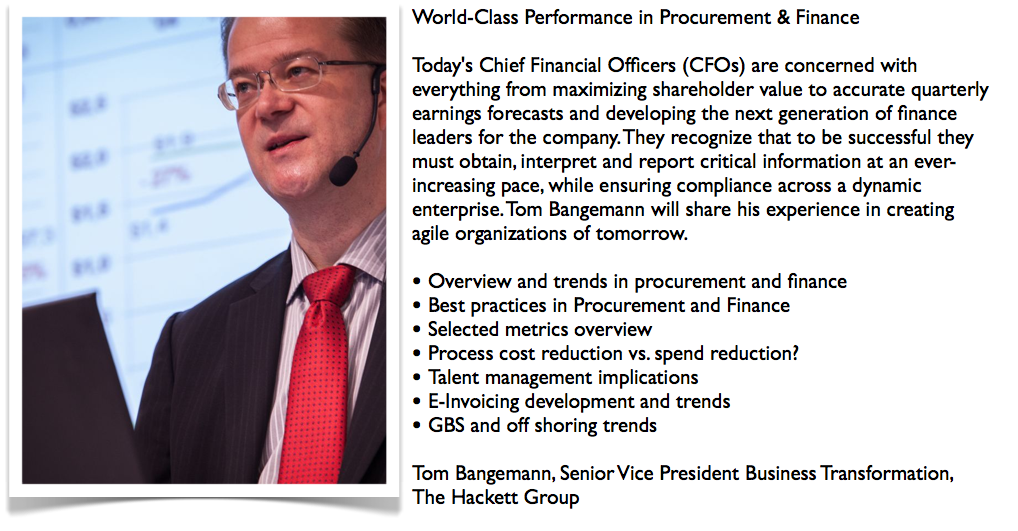 It is always a pleasure listening to consultants with a clear holistic approach to procurement and finance development. Tom Bangemann at The Hackett Group is one of those who are able to showcase why procurement is getting more strategic interest than before, why wage arbitrage and short term cost reductions will soon come to an end and why even world class performance organizations don't benefit from all possibilities available.
There is still a long way to walk before the full potential in cross functional business development and process control will be seen in full effect. But the metrics and real life results speak on its own.
EBG also recommend you take a look at Tom's presentation from Source to Pay Summit 2014 where he gives a clear overview over procurement and finance metrics, what world class performers consists of and why the need for a holistic business process approach is more important than ever.