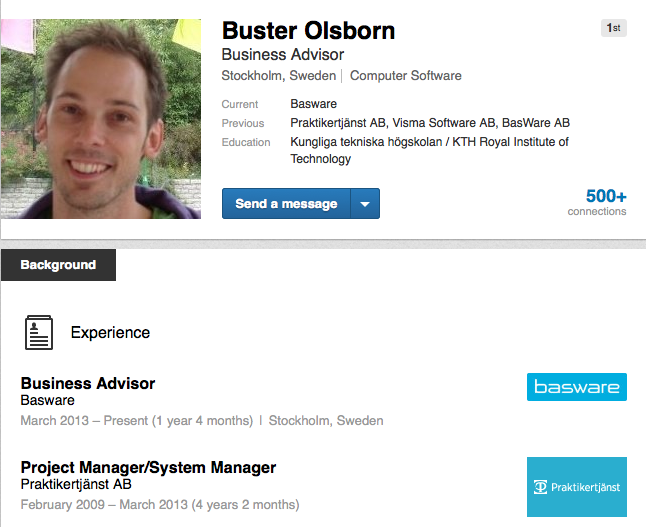 Something is cooking, the traditional "moving-what-used-to-be-paper"-documents around in an organization is transforming into ways to use supplier and buyer relationships, processes and pure cash in more efficient and more valuable ways. To the surface comes realizing that many processes cut through organizations leaving room for errors and missed opportunities.
Basware is one of the organizations that tap into cross-functional process development. They come from a financial perspective and is today a global and growing company offering source to pay tools.
A couple of weeks back we met up with Buster Olsborn who also has extensive experience from the buyer side and know exactly how hard it is to push development that tap into different metrics, different cultures and different leaderships.
How does your organization compare to the metrics he suggest (of course depending on type industry and type organization):
50% e-invoices
3-6 days invoice processing
Up to 90% touchless processing
Below is the interview, enjoy!