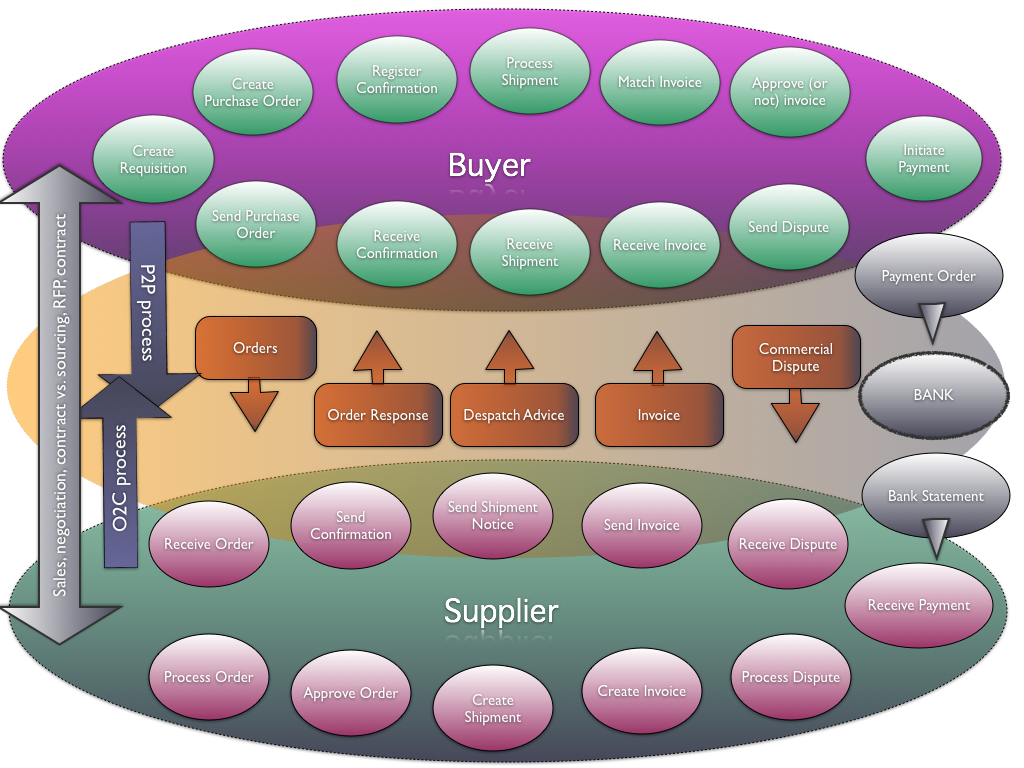 Take a moment to consider source to pay as a process. What do you see when you look at the picture? A well defined structure and flow that can be managed and measured? Do you see the people behind the structure that need to comply to the process in order for the measures to be possible? Do you see the way in which buyers and suppliers communicate? Do you see the different layers of goods and services that are being sold and bought? Can you tell how you need to communicate this process in order for KPIs to be realized?
Something is cooking.
A study from Proxima Group and FTI Consulting says that up to 70% of company revenue is used to buy goods and/or services from suppliers (take a look at the p2p and o2c flow).
KPMG claim that about 60% of spend is under management, control or influence (The Hackett Group say about 66-69%). So in general, 4 out of 10 purchases made are outside the structure seen in the picture.
Controllers claim (study in Swedish) they fall short trying to develop business due to the lack of facts and coherent information.
The Hackett Group claim that company forecasting on revenue, earnings and cash flow in 3 out of 10 times are not within +/- 5% for even three months. Listen to interview with Tom Bangemann below:
And take a look at what McKinsey&Company say under managing working capital can do to a company.
It seems clear that strategy and operations go hand in hand and that something needs to be addressed if uncertainty and risk is not a welcome business strategy. That knowing what you spend, from who and how, what your supplier strategies are as well as how you encourage the organization to follow procedures go far beyond transactional efficiency.