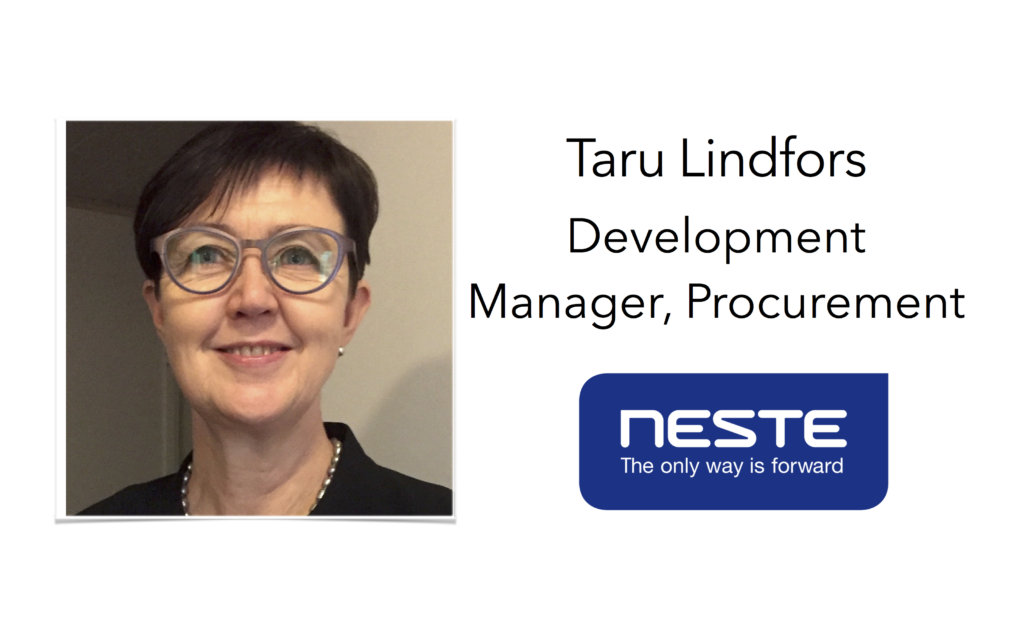 EBG | Network are happy to welcome Taru Lindfors, Development Manager, Procurement at Neste to Sourcing Outlook 2017. Taru is joining the summit as a Theme Discussion moderator.
Join us today – we look forward to seeing you.
About Neste
Neste creates sustainable choices for the needs of transport, businesses and consumers. Neste are the world's largest producer of renewable diesel refined from waste and residues, and they are also bringing renewable solutions to the aviation and plastics industries.
In 2016, Neste's net sales stood at EUR 11.7 billion, and we were on the Global 100 list of the 100 most sustainable companies in the world.
About Sourcing Outlook
Sourcing Outlook is the response to the increased amount of revenue invested externally in most companies. As usual you cannot expect easy answers but we can promise you state of the art experience exchange. Take a look at the recently finished Source 2 Pay Summit to get an idea of how EBG "do summits" >>S2P Post Summit Report
Are any of the below questions relevant to you?
How are sourcing structures and processes developing?
How do you best align with business needs and strategy objectives?
In what ways can you ensure sourcing strategy outcome?
How do you mitigate risk and increase supply chain transparency?
What will future sourcing competences look like?
How are you managing and delivering control and value over different spend categories?
EBG hope to see you!