Thank you for registering to an EBG | Network hosted webinar. We look forward to seeing you online.
Should you at the end not be able to join us live we will send all who register the slides and recording!
Take a look under EBG | Play for more On Demand sessions.
If you find what is shared interesting and want more, EBG also host two annual summits in Stockholm.
Source 2 Pay Summit in the spring
Focusing on: Operational excellence with proven strategic effect – across functions and in-between organisations source2pay-summit.com
Due to COVID-19, Source 2 Pay Summit 2020 is postponed from March until October 7th. The upside being You too can join us AND join Sourcing Outlook the day after too.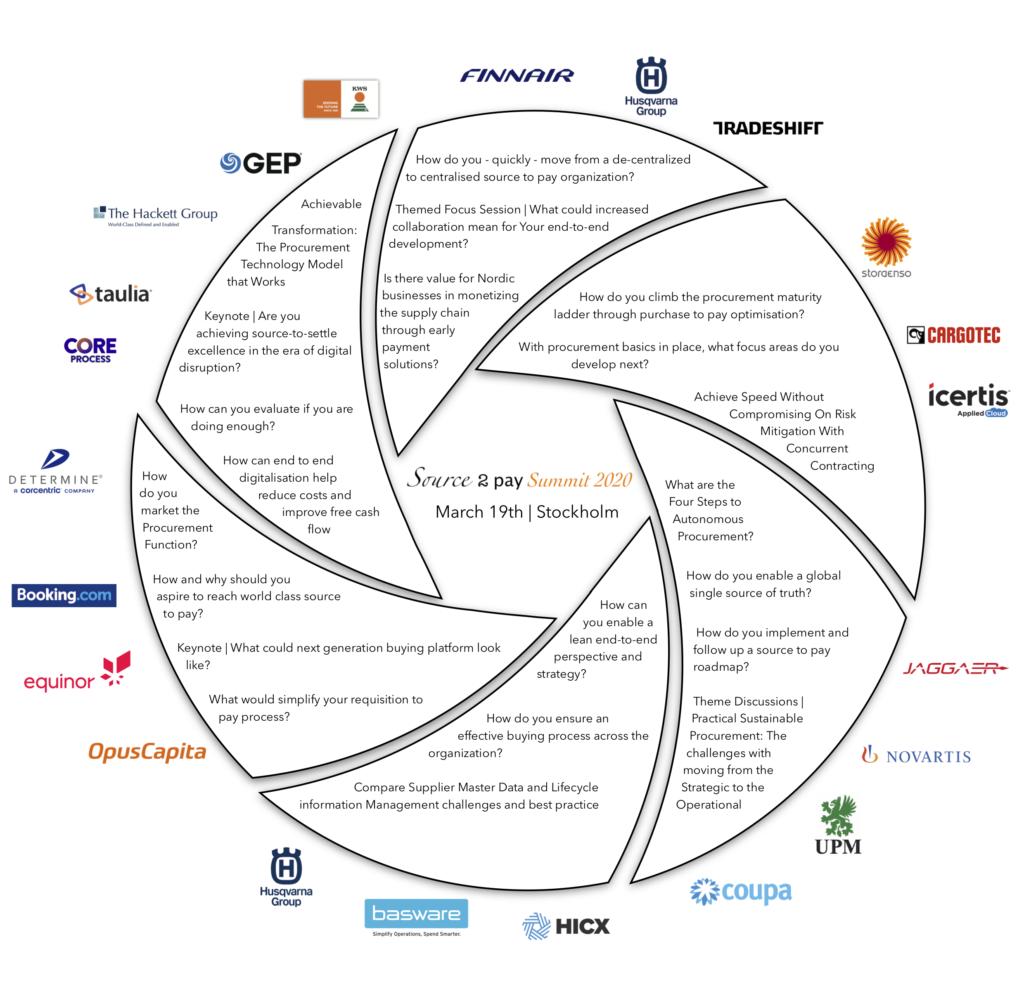 and
Sourcing Outlook in the autumn
Focusing on: Increasing top line growth with improved bottom line margins in an agile, sustainable and risk reduced environment through Strategy | Operations | Governance sourcingoutlook.com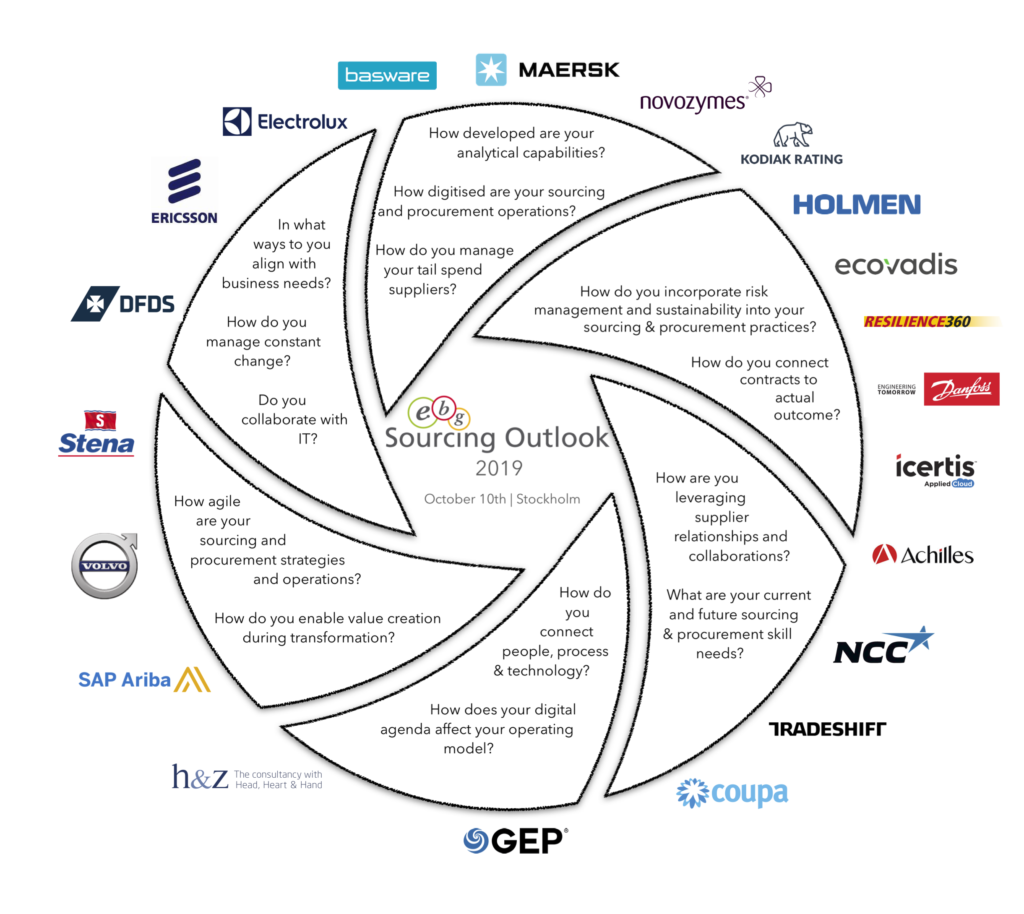 Best regards
Anna & Lars