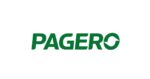 Short Description
Regardless of your existing systems or capabilities, Pagero can help you digitalise and streamline your operations across both purchase-to-pay and order-to-cash.

Short Description
Qvalia is a technology company for businesses and finance departments on a mission to transform and automate processes.
Short Description
Visma Proceedo is a cloud-based solution that supports all aspects of your organization's procurement: Manage supplier contracts, place and deploy orders, manage invoices and payments. Save both time and money while ensuring employee loyalty to existing supplier agreements.