Purchase to pay solution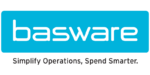 Short Description
Our mission is simple: To arm you with 100% spend visibility and actionable data. We do this by delivering best-in-class procure-to-pay solutions including our market leading AP automation and e-procurement software over the world's largest open business network, so you can maximise efficiency and get smart about spending.

Short Description
GEP is a market-leading provider of SaaS-based procurement software and supply chain management software. A global supply chain and operations consulting powerhouse. A provider of managed procurement and supply chain service
Short Description
Visma Proceedo is a cloud-based solution that supports all aspects of your organization's procurement: Manage supplier contracts, place and deploy orders, manage invoices and payments. Save both time and money while ensuring employee loyalty to existing supplier agreements.