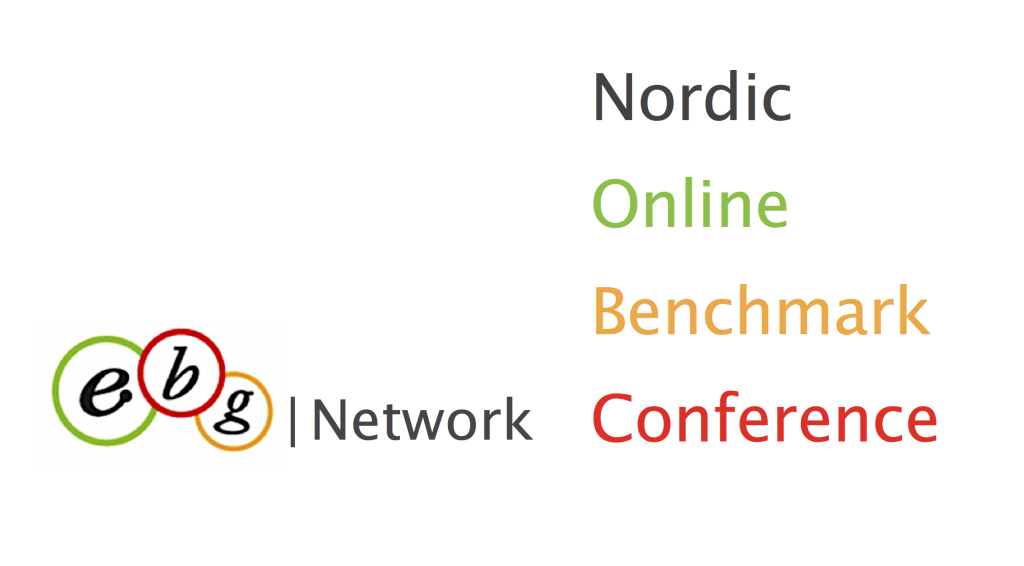 Nordic Online Benchmark Conferences are launched starting September 2015
Those having followed the evolvement of EBG have seen how stringent we have been gathering and sharing cross functional and cross industry intelligence within finance and procurement. As time has passed hundreds of senior managers have attended our conferences in Sweden and Norway, hundreds have attended our webinars and thousands have viewed and listened to our interviews.
There is a constant thought process going on in our small but vital company about how can we develop ways to exchange information and experiences in a market filled with information, an increasing amount of systems and solutions and a never ending battle to do more with less, gain new market shares and harvest innovation – in a more and more globalized market.
Meeting these challenges and opportunities EBG | Network launch Nordic Online Benchmark Conferences. Having produced, managed and attended tens of dozens of conferences across the globe some things are evident;
Many people who would benefit from attending a conference doesn't due to lack of time and resources
Decision making takes time and there is a need for more in-depth information which conferences cannot manage due to the first two statements
Even if a conference is based on experience exchange (like Source to Pay Summit) there is a need to dig down deep into separate areas in finance and procurement business development
Based upon these simple facts EBG | Network launch Nordic Online Benchmark Conferences – up to five online sessions during one day focusing on specific challenges and opportunities within finance and procurement. Teams can be gathered, questions prepared, live benchmark being made – without paying a penny and without leaving the office.
EBG | Network Online Benchmark Conferences are not instead of meeting in real life – of course not – but a complement to meeting live. EBG bring together deep market knowledge, a humble understanding of lack of time and resources as well as a sharp and to the point understanding of great content.
As an attendee you register once to each Online Benchmark Conference – attending all sessions will include a summary report of all live benchmark questions being asked as well as the recording of the entire Online Conference.
The schedule for 2015 looks as follow:
September 29th | Finance & Accounting BPO Benchmark
September 30th | Sourcing & Procurement BPO Benchmark
October 29th AM | Tail Spend & Maverick Management
October 29th PM | e-Procurement 2.0
November 12th | e-Invoicing Mass Adoption
November 26th | CPO Outlook
So – save the date, be a part of and a part in gathering and sharing cross functional and cross industry quality content during quality time.
Contact EBG today if you have any questions or ideas: anna(at)ebgnetwork.com or lars(at)ebgnetwork.com