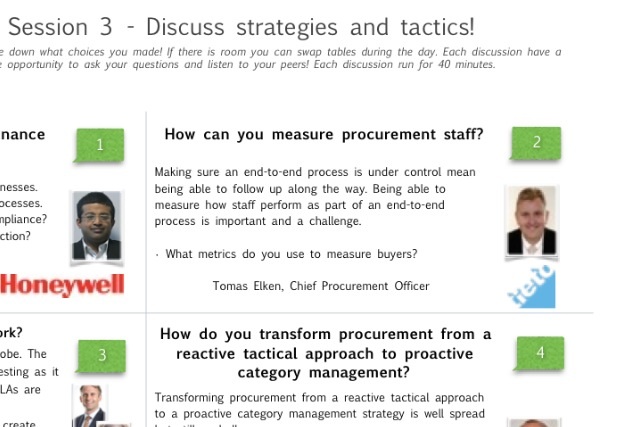 When talking about how to develop procurement further the issue of how to measure sucess is one of the most valid topics. Savings of course being and having been the number one metric it is still a challenge to truly measure both people and processes.
At EBG's annual Source 2 Pay Summit a number of experienced managers are invited to share their experiences but also to hear what others can bring to the table from years and years of working in large organizations. The idea not being to serve one single truth – since there are none – but to simply bring different know how yo the table.
In 2015 among others, Tomas Elken, CPO at Tieto discussed how to measure procurement and below is a follow up interview. What was discussed?