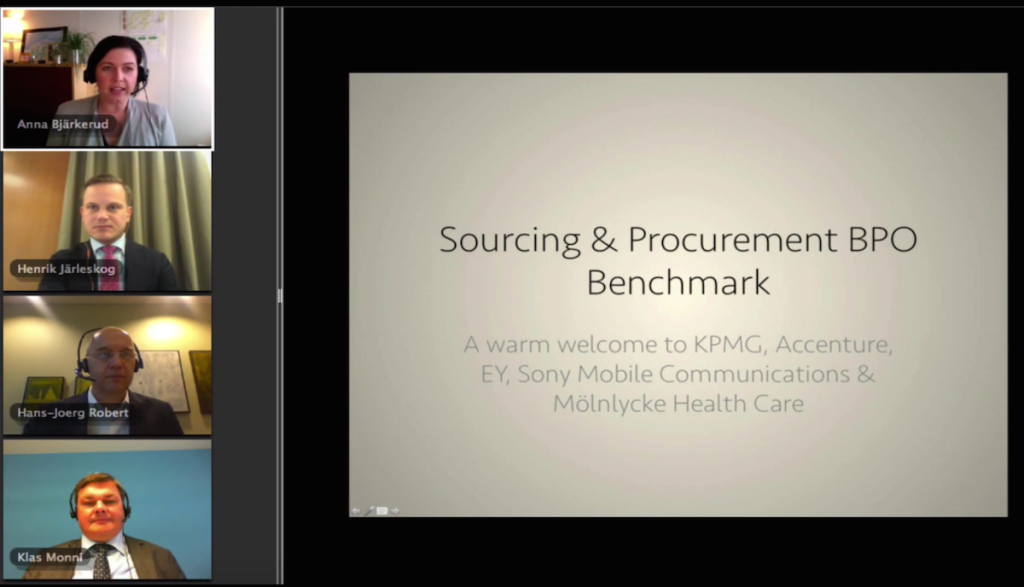 Almost six months ago, EBG held the first Online Benchmark Sessions focusing on Sourcing & Procurement BPO and Finance & Accounting BPO. Or – really – we focused on how large organizations tend to develop their operations and beyond.
Within finance and accounting there has been a trend for a long time to centralize and outsource, a Deloitte survey showed that the trend is still increasing.
Within sourcing and procurement outsourcing is increasing – both because, as within accounting, the strive to reduce cost is important but also since the need to increase competence is increasing. In depth category competence is important but not always possible when headcount and cost need to be kept down. For sure something of a paradox.
Another fact is that more and more of doing business is externalized, outsourced, what ever function or process you may refer it to. Outsourcing in itself need to be analyzed and debated – how often does the outsourcing choice deliver as planned?
EBG invited KPMG, EY and Accenture to share their know how within this area and the result can be seen below.
During each benchmark session EBG aim to include all listening in which is usually quite interesting. In this session the panelists submitted questions to ask. If we agree that outsourcing is increasing – what are the hurdles? In two previous polls we asked if BPO is on the agenda and if the attendees think outsourcing would impact quality negatively.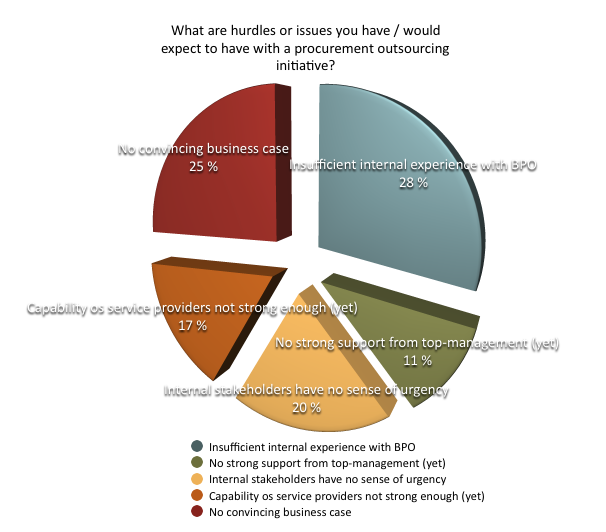 Challenges is always interesting to consider and no surprise achieving transformation via outsourcing is thought to be a challenge. Adding the insufficient internal experience may provide an extended answer.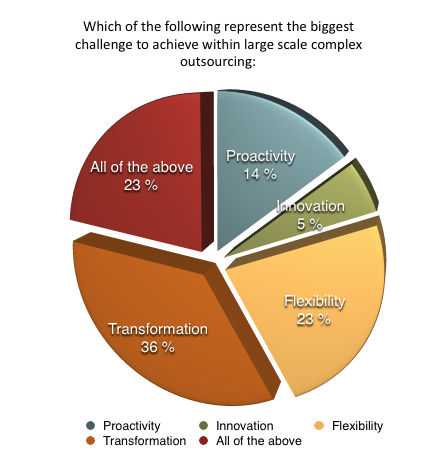 Finally we asked about the perceived maturity level within the attendees companies and (as always) EBG have an honest and open group of people joining in. Average and developing being most common. Adding insufficient internal know how with a challenge – but possibly need – to achieve transformation create an interesting question – do you need internal competence and an absolute knowledge how to transform or is this something that could and even should be developed together with the outsourcing partner?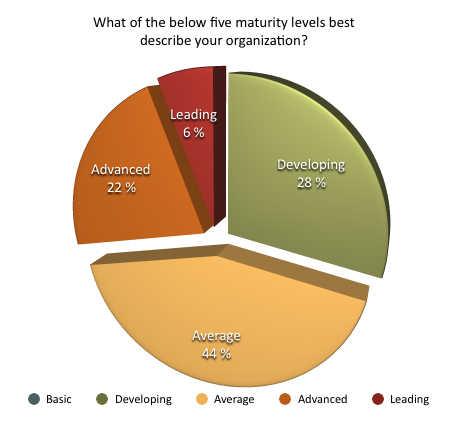 Do you want to be part of a future Online Benchmark session or want EBG to host a webinar for you? Contact Lars today at lars(at)ebgnetwork.com or +46 73 350 03 43