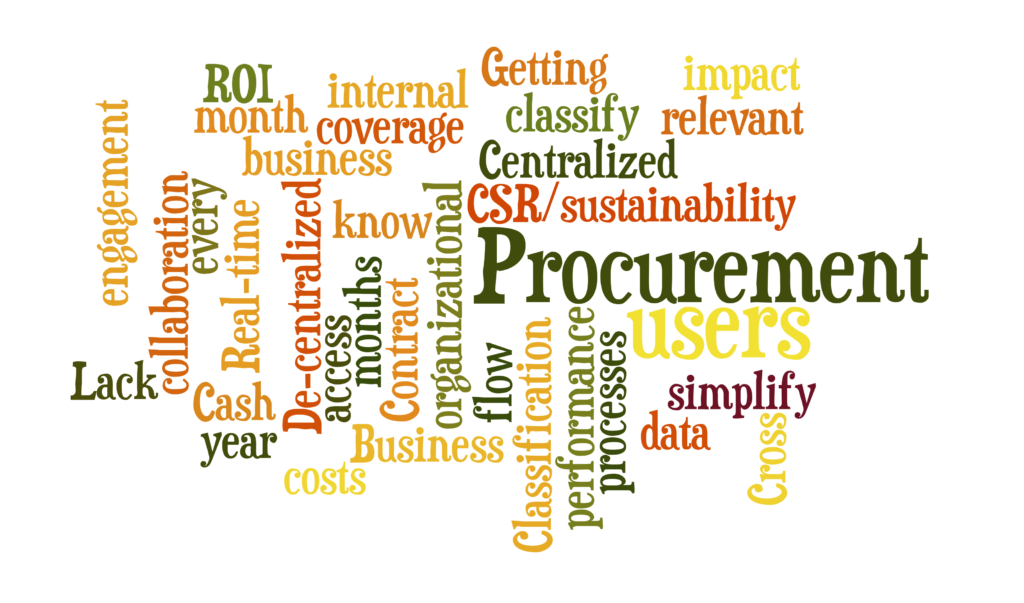 A few hours back EBG | Network finished a fully booked spend analytics webinar featuring Sahar Shirzad, BI Analyst, Procurement Development at Vattenfall. She shared how Vattenfall have developed their spend analytics using Qlik to help them on the tool side.
The webinar was fully booked which is no surprise for EBG. Finding ways to make sense of the enormous amounts of data is everybody's challenge. Procurement is interesting in that aspect that it for a great part of spend is a cross functional structure. It doesn't matter how good your system set up is or how well defined your KPIs are if business users don't follow the processes and structures.
Live polls
During the webinar five polls were asked and here they are with some short reflections. Given that almost 100 persons from more than 70 practitioner organizations attended, the data is interesting to view.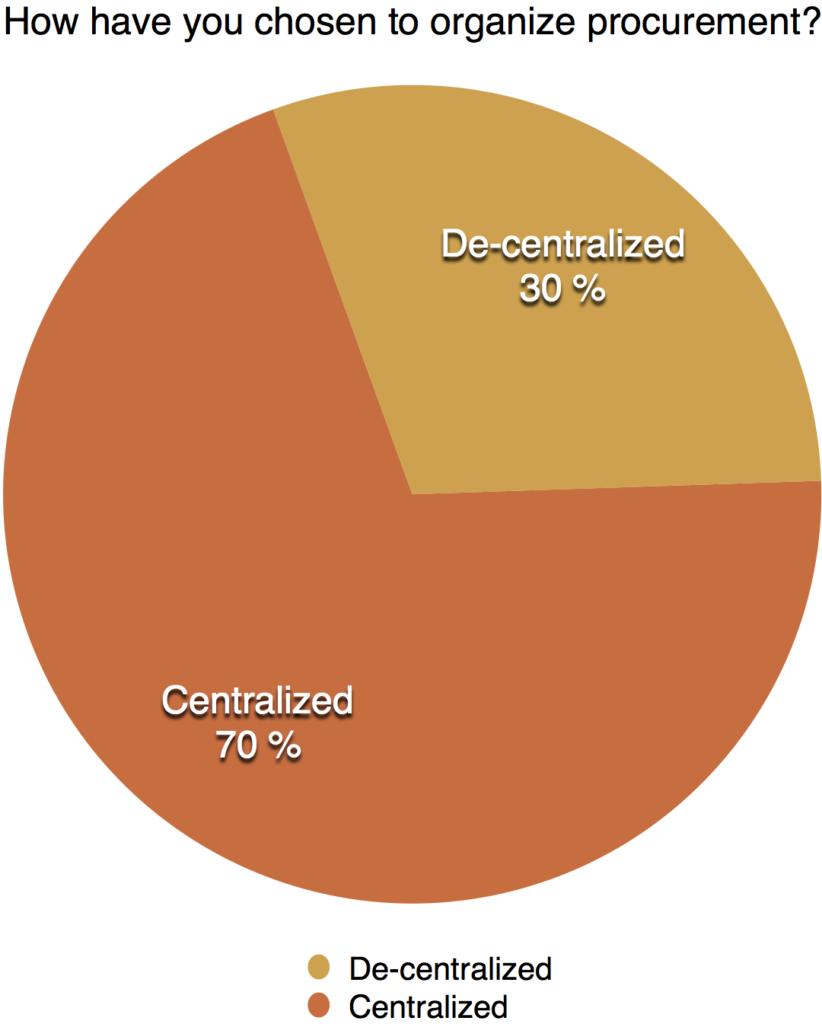 The big centralization wave seen across the globe has affected procurement too. Lessons learned indicate more and more of procurement too (just like finance, HR, service desks etc) is centralized and possibly outsourced. Given that up to 70% of revenue is invested in external suppliers one can understand the drive to control and find value ad when possible.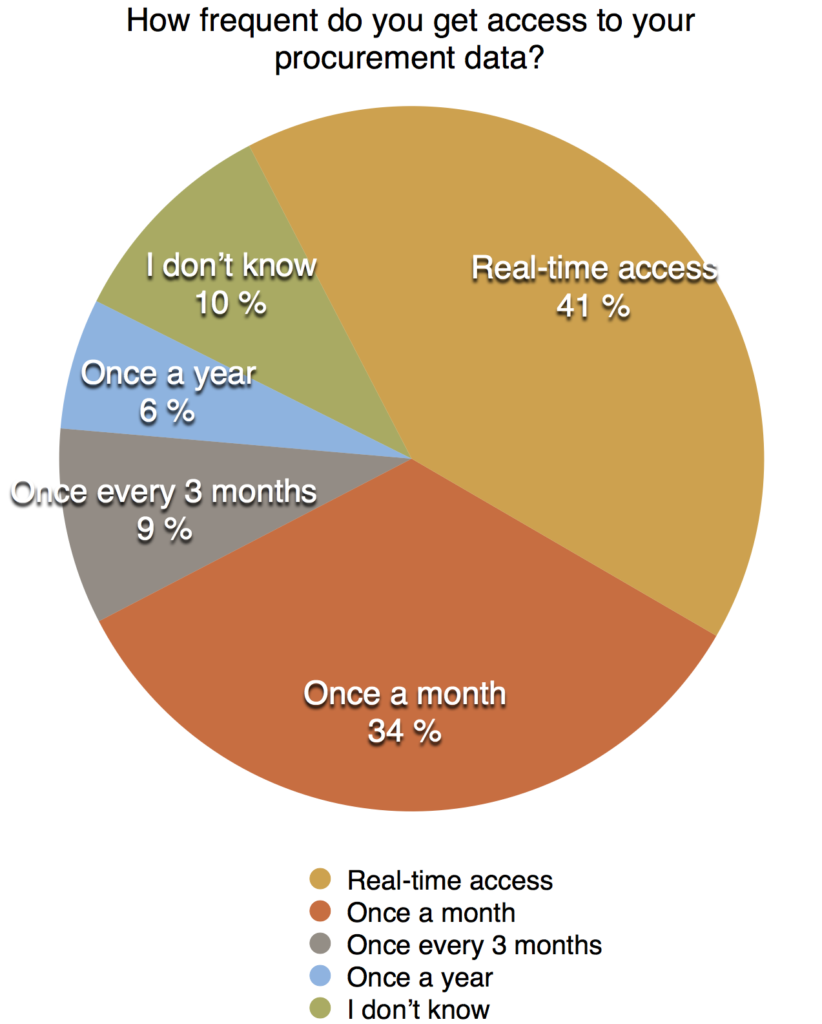 This is an interesting question and given that the audience consisted of both private, state and public organizations, EBG give them a plus for the many real-time access answers! What is unknown is of course what type procurement (direct/indirect) is being measured and the quality of the data is also unknown. During another webinar EBG asked a series of questions about analytics (can be found here) and what was striking then was that although most had some kind of tool and access to data – 97% were not content with the data provided.
Cross referencing how these organizations are organized and how many responded they have real-time access give no clue – out of the 41% stating they have real-time access, 30% have a centralized and 37% a de-centralized procurement organization.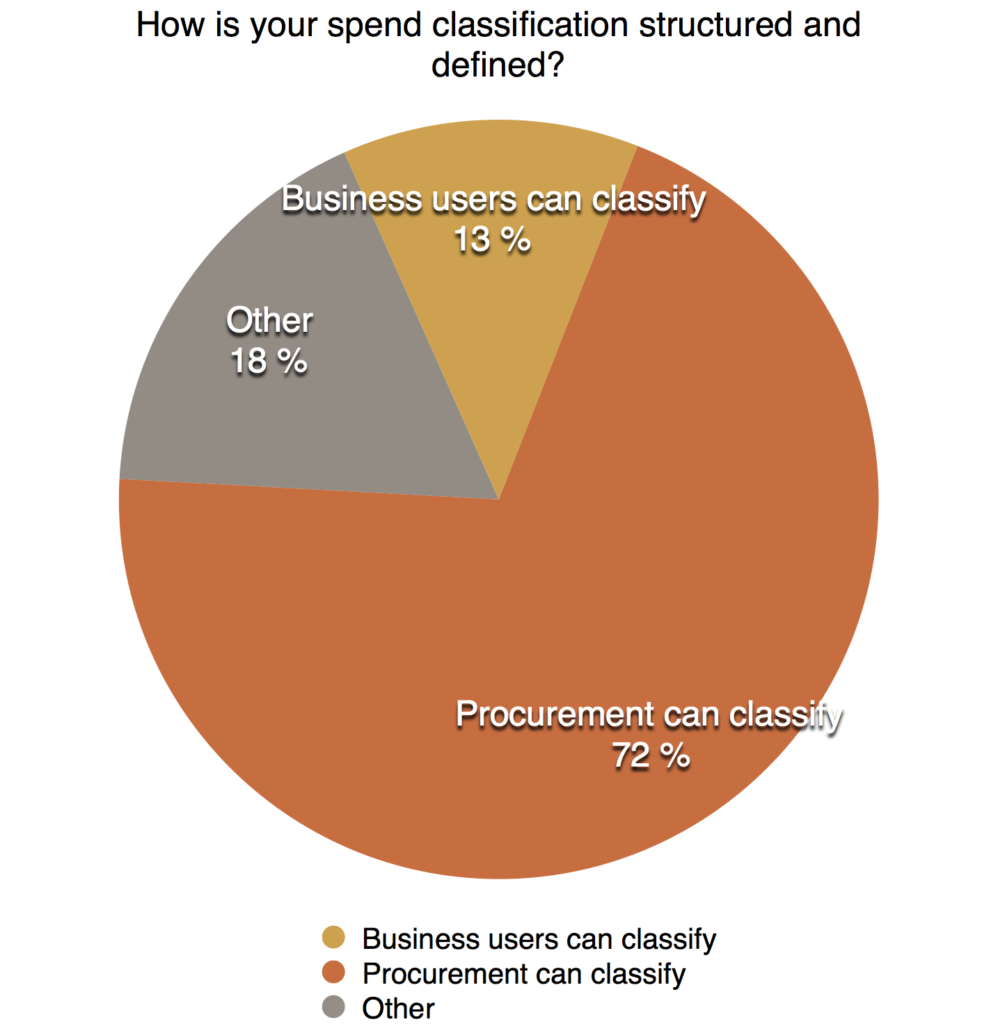 This was a question with clear "Sahar"-connotations, a question someone working daily with making sense of huge amounts of data would ask. Making sure spend is classified in a structured way making it possible to analyze. The "other" option seems to mainly be chosen by those not classifying at all yet or those embarking on a spend analysis journey.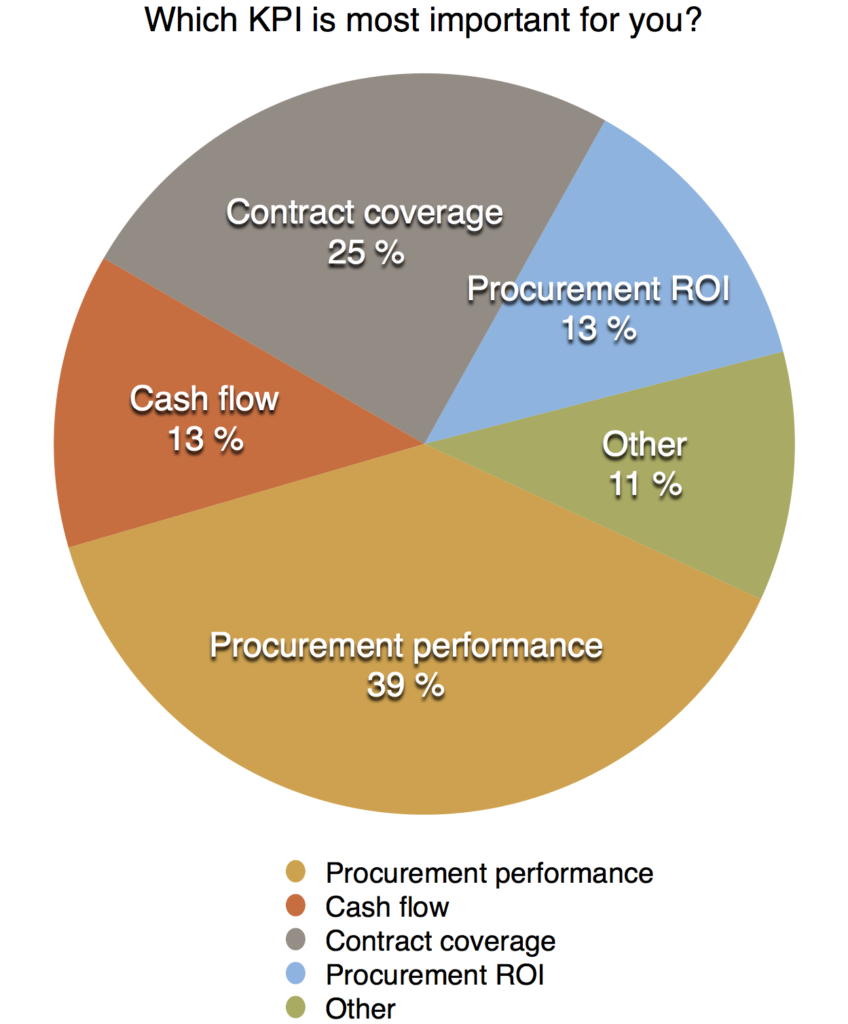 The KPI question is another given and gives instant feedback to those attending the session. Here the audience had to pick one, options submitted by Sahar. Not complete of course and there are lots of other KPIs used out there. Procurement performance and contract coverage being the winners here. The audience consisted of a mix of industries and thus type spend. The options included quality, delivery and cost saving KPIs.
The final poll consisted of one of the most interesting topics from a change management aspect. Looking at the top three challenges they all indicate the same thing. It is hard to change behavior and changing behavior is a must if those strategies most organizations have shall be a reality. Making it easy for the organization to comply and get engaged – since procurement is a company wide exercise – is a challenge for most. EBG know it is so and have therefore created a 2-day education starting this autumn focusing on >>Practical Change Management & Transformation. You bring your experiences and possibly a real business case and in return you will learn how to create the best possible basis – step by step – for reaching your strategies.
EBG | Network want to send a big thank you to Sahar and Vattenfall for sharing insights. And a big thank you to all who attended!