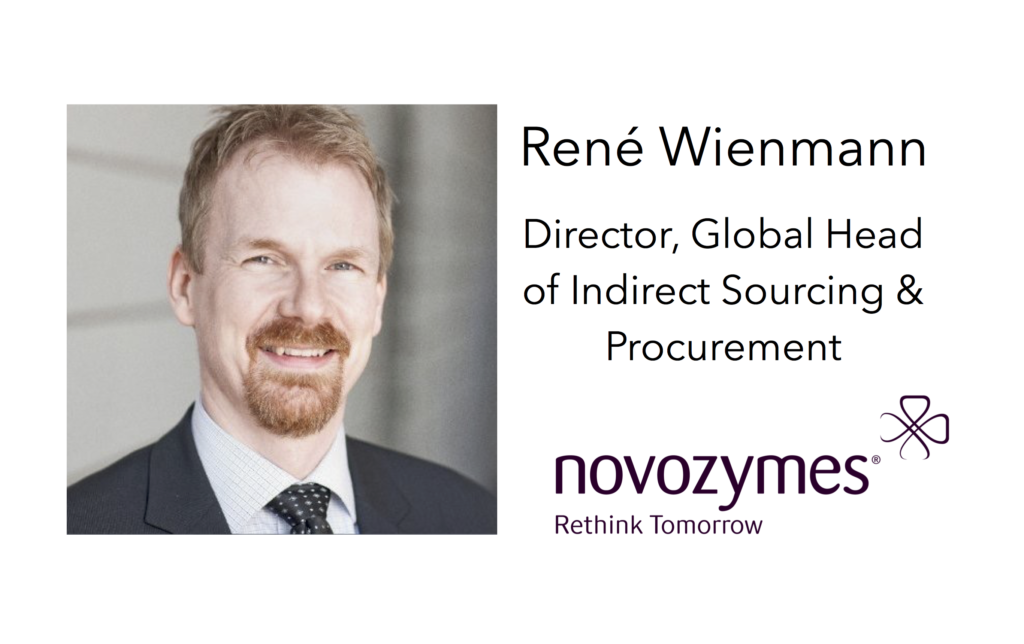 A warm welcome to René Wienmann, Director, Global Head of Indirect Sourcing & Procurement at Novozymes who is joining Source 2 Pay Summit 2017. René will invite you to discuss relevant topics concerning how sourcing and procurement can align better with the business. In Novozymes, the spend split between direct and indirect is 50/50.
René have long experience from working with procurement in different industries such as Carlsberg and Schneider Electric.
About Source 2 Pay Summit 2017
Welcome to the 7th annual Source 2 Pay Summit held March 29th (voluntary dinner) & March 30th (main conference in Stockholm). The idea being that challenges and opportunities within sourcing, procurement and finance need to be discussed as parts of an end-to-end process.
How are business strategies translated into strategies for sourcing, procurement and finance? And how are those strategies being operationalized? Who need to do what based on how you are organized in order to achieve set goals?
Ad to that a changing supplier landscape and increasingly global markets and you have the layout for this summit.
At Source to Pay Summit we don't give easy answers but offer quality ways of asking questions and exchange experiences.
About Novozymes
From the corporate >>website:
Headquarters and affiliates
• Novozymes' headquarters are located in Bagsvaerd just outside of Copenhagen, Denmark
• Production in Argentina, Brazil, Canada, China, Denmark, England, India and the United States.
• Affiliates and sales offices in more than 30 countries
Key facts
Workforce: 6,485 employees. Denmark (2,715), North America (1,322), Asia Pacific (1,815), Europe (256), Latin America (377) (January 2016)
History
Novozymes was founded in 2000 in a demerger from pharmaceutical company Novo Nordisk. Novozymes' roots date back to the 1920s when Novo Terapeutisk Laboratorium and Nordisk Insulinlaboratorium were established in Copenhagen, Denmark. Enzyme production began in 1941.
Novozymes is the world leader in bioinnovation. Our business is industrial enzymes and microorganisms.
Enzymes are proteins, and in nature they initiate biochemical reactions in all living organisms. It is enzymes that convert the food in our stomachs to energy and turn the falling leaves in the forest to compost.
Novozymes finds enzymes in nature and optimize them for use in industry. In industry, enzymes replace chemicals and accelerate production processes. They help our customers make more from less, while saving energy and generating less waste.
Enzymes are widely used in laundry and dishwashing detergents where they remove stains and enable low-temperature washing and concentrated detergents.
Other enzymes improve the quality of bread, beer and wine, or increase the nutritional value of animal feed. Enzymes are also used in the production of biofuels where they turn starch or cellulose from biomass into sugars which can be fermented to ethanol.
These are just a few examples as we sell enzymes to more than 40 different industries.
Like enzymes, microorganisms have natural properties that can be put to use in a variety of processes. Novozymes supplies a range of microorganisms for use in agriculture, animal health and nutrition, industrial cleaning and wastewater treatment.
Novozymes is quoted on NASDAQ OMX Copenhagen (NZYM B).