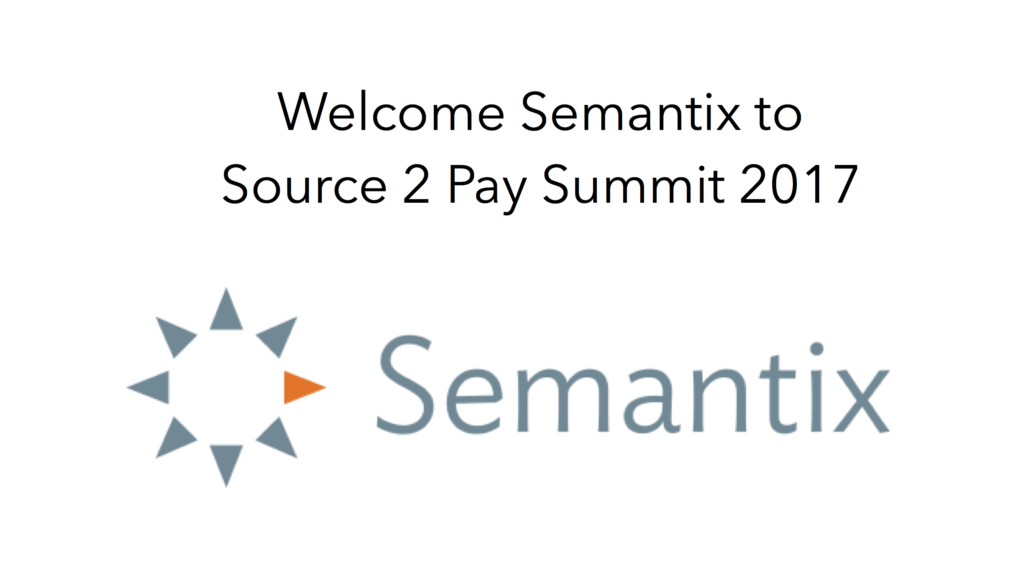 EBG | Network are happy to welcome Semantix to Source 2 Pay Summit 2017 March 30th in Stockholm. Semantix bring extensive know how about how to enable a common way of communicating – literally – across organizations and languages.
About Semantix
We facilitate international business and bring cultures together.
Being able to communicate in multiple languages is a success factor. Did you know that the inclination to buy or act increases by 25% if recipients receive information in their own language? Coordinated translation purchasing brings many benefits, including the following:
Better service with faster turn-around and shorter delivery times, and your own dedicated team.
Higher quality through our translators' deeper knowledge about your business and your products, and consistent terminology.
Improved efficiency since we can optimise the translation process and plan our translators' time.
Lower prices with bigger volumes, more efficient processes, better translation memories and term databases.
Semantix is the Nordic countries' largest language company, with services in translation, interpretation, content design and language training. The company has a network of 7,000 translators, interpreters and language consultants and offers language services in all languages. Semantix has six offices in Sweden, two in Norway and four in Finland.
See more and follow  via
www.semantix.se
www.facebook.com/semantixsverige
www.twitter.com/semantix_sv (Swedish)
www.linkedin.com/company/semantix
About Source 2 Pay Summit 2017
Welcome to the 7th annual Source 2 Pay Summit held March 29th (voluntary dinner) & March 30th (main conference in Stockholm). The idea being that challenges and opportunities within sourcing, procurement and finance need to be discussed as parts of an end-to-end process.
How are business strategies translated into strategies for sourcing, procurement and finance? And how are those strategies being operationalized? Who need to do what based on how you are organized in order to achieve set goals?
Ad to that a changing supplier landscape and increasingly global markets and you have the layout for this summit.
At Source to Pay Summit we don't give easy answers but offer quality ways of asking questions and exchange experiences.