A great number of people signed up to join a webinar named ""How do you make sense of procurement and accounts payable data?" where Jereme Pineda at Basware shared his insights into the matter. From a finance perspective cost is a solid way of analyzing purchase to pay outcome, but how about looking at it from a procurement perspective? And what about the business perspective…
"It seems these days that the availability of data is outstripping many organizations' capacity to make effective use of it. " Jereme Pineda states in an article published April 28th 2016 via LinkedIn. "To some", Jereme continues in the article,  ""analytics" is just a glorified word for reporting – to others, it connotes impenetrable algorithms and supercomputers. To me, analytics sits on a continuum from simple to complex, which reflects organizations' maturity in the way they use data."
Here you can view the recording;
Gathered competence
The polls asked during the webinar gave interesting – and probably not completely unfamiliar – responses. Joining the webinar were practitioners from numerous industries, view the image below taken from the analysis Jereme did before the webinar took place based on who had registered.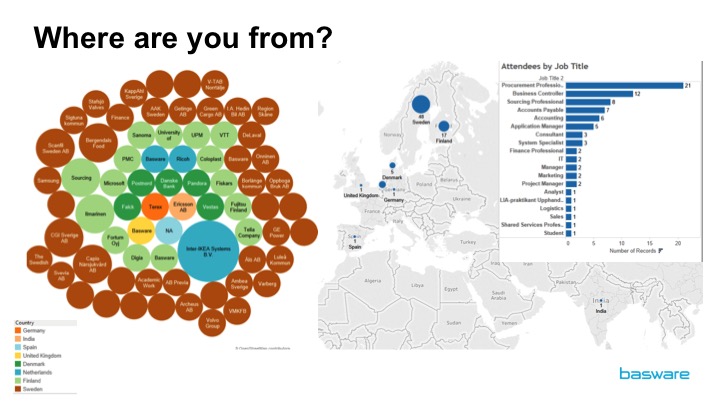 Poll results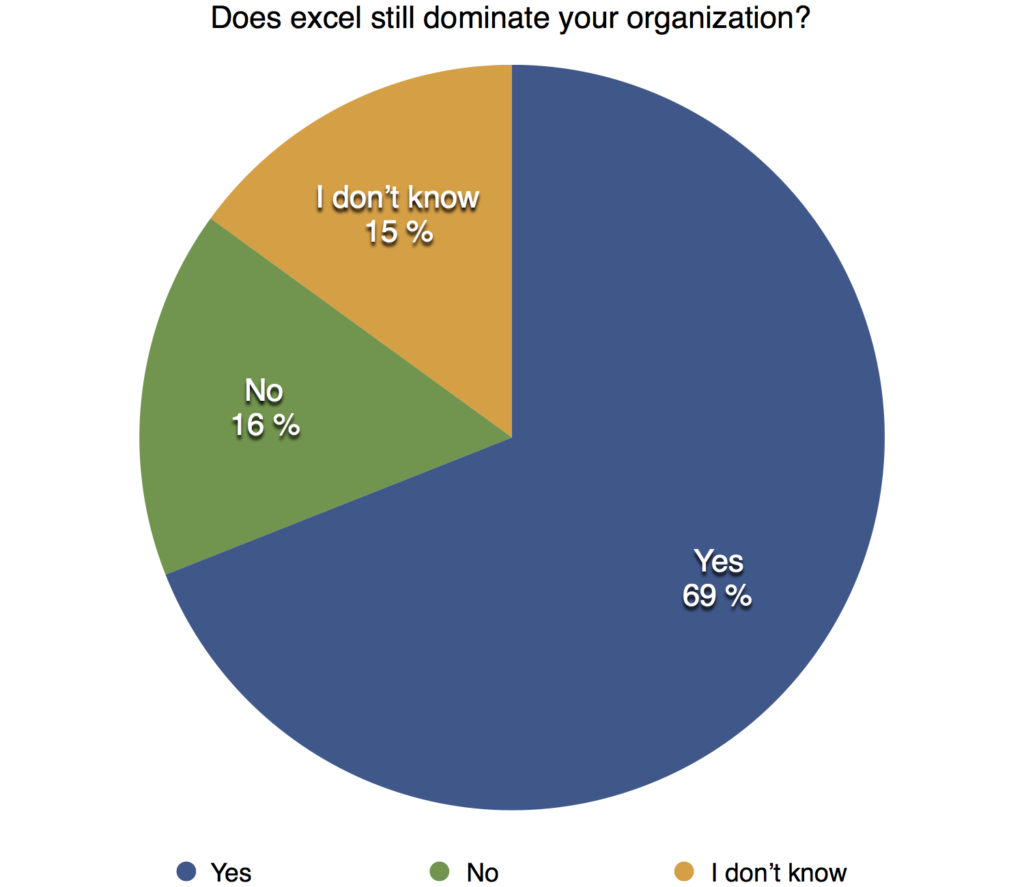 Excel is of course a wonderful tool – the trouble may however be that looking at and trying to develop cross functional processes and structures – information need to shared and equally understood independent on who created the initial data image.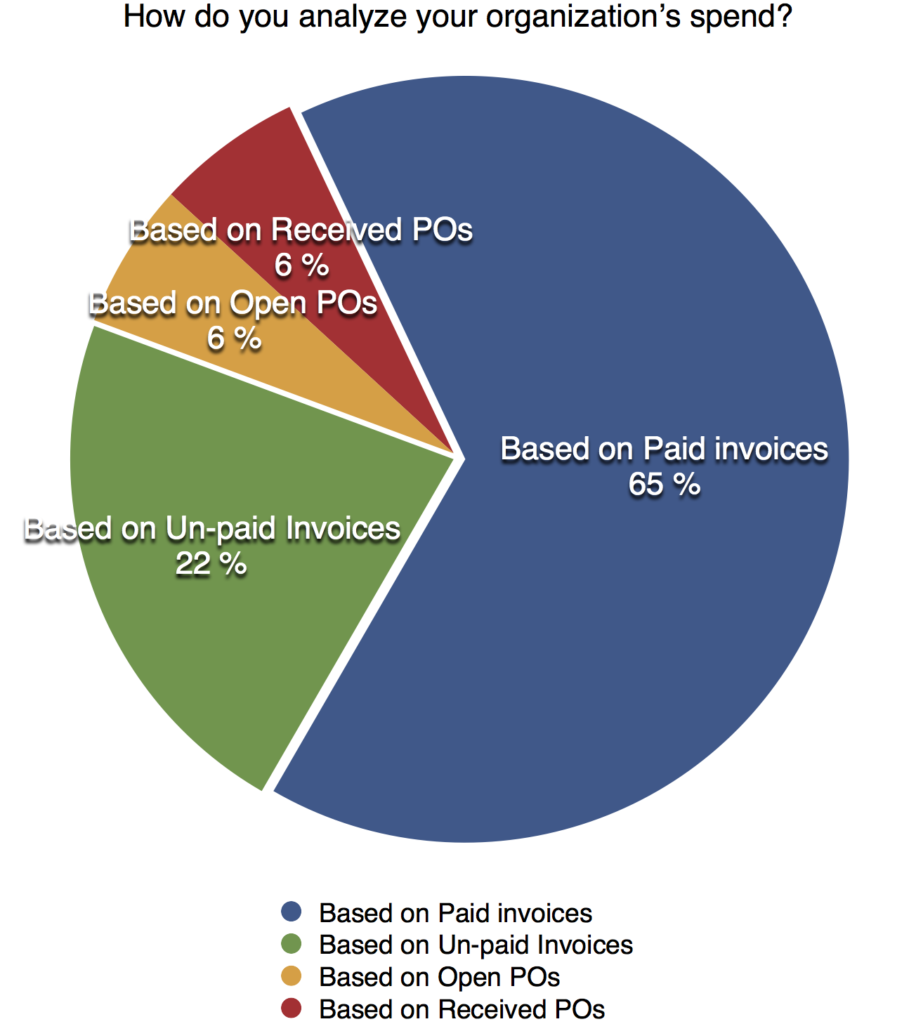 If you look at the recording you'll notice that many who joined this webinar came from procurement. How do you create a p2p process that is proactive? Cost is not the same as spend so how do you align the procurement and finance perspective on the same "thing"?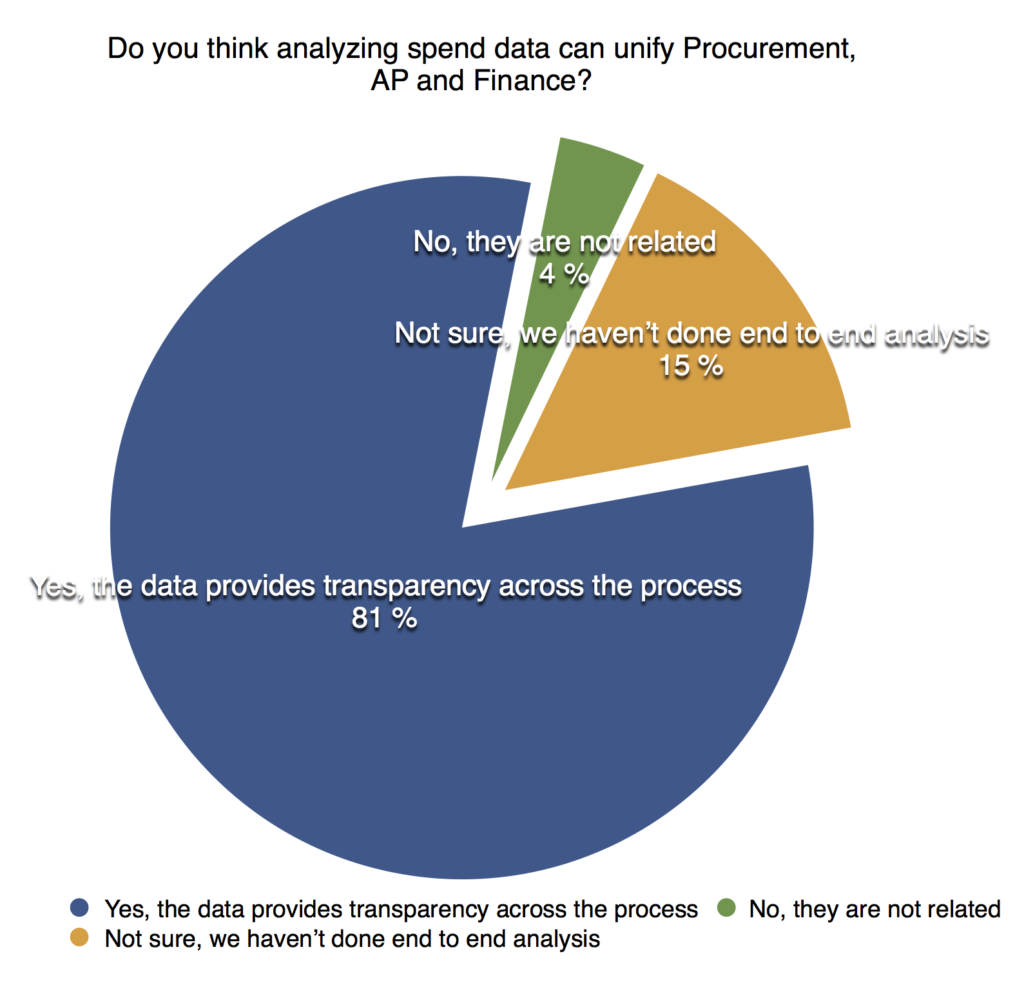 These results are reassuring and in line with other results. There is a desire to unite how data is processed and visualized. However the end to end flow is often cut to pieces and managed individually by different functions. A lot has happened within the workflow and procurement system market and analytics is becoming an increasingly important – and integrated – part of the offer.