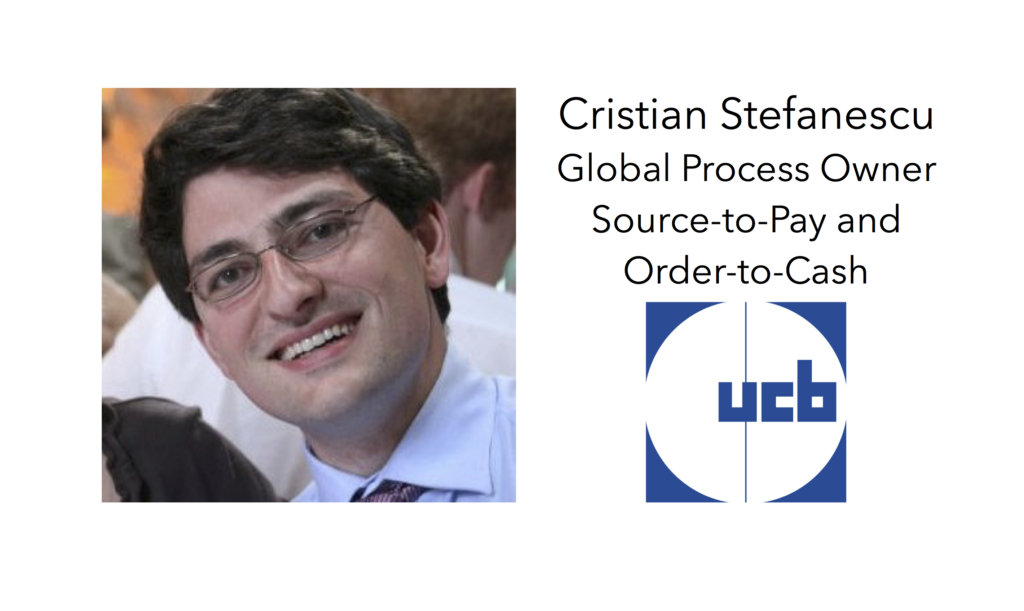 They are increasing, and research and business development businesses such as the Hackett Group, KPMG and Deloitte mean they are crucial to global strategy success. Global Process Owners. People with the ability and mandate to oversee end to end structures that span across functions, across business units and across ways of organizing. People like Cristian Stefanescu who is not only Global GPO Source to Pay but also Order to Cash.
EBG | Network are happy to welcome Cristian to Source 2 Pay Summit 2017! Cristian work at UCB, a pharmaceutical company founded in 1928 specializing in neurology and immunology.
Cristian is hosting two Theme Discussions focusing on Increased stakeholder value equal to increased behavior impact? See more here
Important topic for you? Make sure to register today, seats are limited.
About UCB
With more than 7500 employees in approximately 40 countries, UCB is a global biopharmaceutical company headquartered in Brussels, Belgium which invests more than 25% of revenue in cutting-edge scientific research to meet unmet patient needs.
Financials: €3.88B global revenue Specialties: Neurology, Immunology
About Source 2 Pay Summit
Welcome to the 7th annual Source 2 Pay Summit held March 29th (voluntary dinner) & March 30th (main conference in Stockholm). The idea being that challenges and opportunities within sourcing, procurement and finance need to be discussed as parts of an end-to-end process.
How are business strategies translated into strategies for sourcing, procurement and finance? And how are those strategies being operationalized? Who need to do what based on how you are organized in order to achieve set goals?
Ad to that a changing supplier landscape and increasingly global markets and you have the layout for this summit.
At Source to Pay Summit we don't give easy answers but offer quality ways of asking questions and exchange experiences.