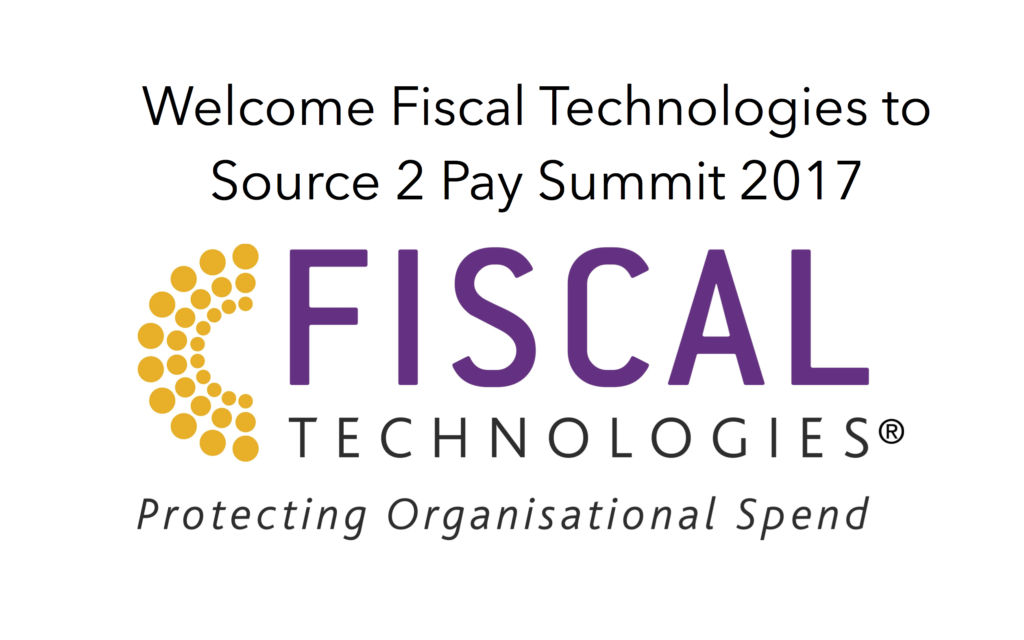 A warm welcome to Fiscal Technologies joining Source 2 Pay Summit 2017. You will be able to have in-depth discussions with Fiscal – together with peers – during the summit. EBG are happy to offer width and depth during the summit to all who realize end-to-end visibility and control take linking processes and functions as well as systems and KPIs.
FISCAL's AP Forensics® software suite is a set of powerful forensics tools that analyse accounts payable and supplier data to identify high-risk transactions and suppliers, processing errors and potential fraud. It is designed to both protect overall spend via constant monitoring of all accounting systems and provide the basis for continuous process improvement.
The suite comprises several integrated modules designed to analyse the entire purchase-to-pay cycle, in particular Accounts Payable:
AP Transactions module
Suppliers module
Fraud module
Constant Monitoring module
Reports module
The AP Forensics® suite is provided via FISCAL's secure Cloud Service, a cost-effective way for organisations to fully deploy the software on a resilient and highly available platform backed by enhanced security accredited to ISO 27001. It provides the fastest and most reliable service possible, through careful optimisation of the software and configuration of the hardware platform. Downtime is virtually eliminated.
The Cloud Service includes configuration of all hardware and software and full testing of AP Forensics®. All future updates, upgrades and maintenance of the software are handled seamlessly by FISCAL. A highly-experienced support team ensures agreed customer service levels are met or exceeded. Overall, the service guarantees that customers maximise their investment and increases their ability to take advantage of the latest functionality and benefits offered by FISCAL.
In April, 2016 FISCAL Technologies received a Queen's Award for Enterprise in Innovation for its AP Forensics® suite. The Queen's Award is the UK's most prestigious business accolade and is open to businesses which have shown outstanding achievement in innovation, evidence of international trade and sustainable development.
FISCAL Technologies' EMEA headquarters are based in Reading, UK and its North American operations are headquartered in Raleigh, North Carolina.
About Source 2 Pay Summit
Welcome to the 7th annual Source 2 Pay Summit held March 29th (voluntary dinner) & March 30th (main conference in Stockholm). The idea being that challenges and opportunities within sourcing, procurement and finance need to be discussed as parts of an end-to-end process.
How are business strategies translated into strategies for sourcing, procurement and finance? And how are those strategies being operationalized? Who need to do what based on how you are organized in order to achieve set goals?
Ad to that a changing supplier landscape and increasingly global markets and you have the layout for this summit.
At Source to Pay Summit we don't give easy answers but offer quality ways of asking questions and exchange experiences.