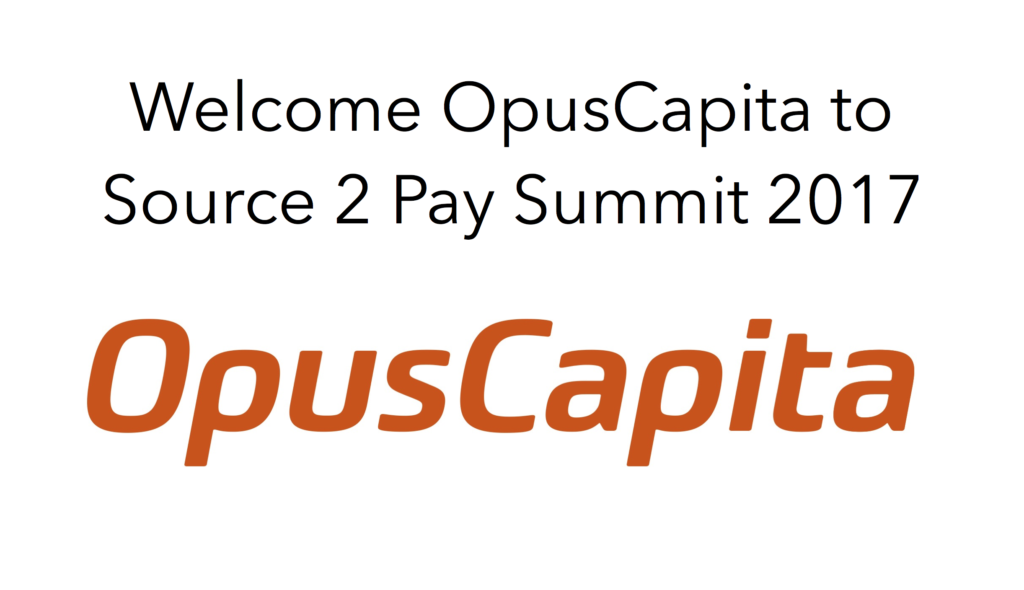 EBG | Network are happy to welcome OpusCapita to Source 2 Pay Summit 2017. OpusCapita bring broad experience from working with several aspects of sourcing, procurement and finance optimization.  You can join them for in-depth round table discussions.
We set the new standard for financial processes. A bold claim, but we have the track record to back it up. Over the past 30 years, we have taken a series of determined steps to turn what started out as a document handling and printing service into today's OpusCapita, a company offering solutions from electronic invoices, electronic payments and electronic invoice workflow to payment factory and even fully-fledged financial outsourcing. With every step, we have been visionaries in developing this part of the service chain, and we are committed to hold this position in the future, as well. Today our offering covers the entire field of financial management, end-to-end.
As a leader in our sector we have grown both through our own continuous development of services and software, and through well-advised mergers and acquisitions. Our in-depth expertise and insight comes from serving thousands business customers across Northern Europe for three decades. Ongoing dialogue with our customers is a crucial aspect of how we work, and this dialogue has helped us to anticipate future market developments and your financial management needs. Over the years we have also developed an extensive understanding of the special characteristics of different businesses – including the challenges you face in your specific operating environment. >>OpusCapita
About Source 2 Pay Summit
Welcome to the 7th annual Source 2 Pay Summit held March 29th (voluntary dinner) & March 30th (main conference in Stockholm). The idea being that challenges and opportunities within sourcing, procurement and finance need to be discussed as parts of an end-to-end process.
How are business strategies translated into strategies for sourcing, procurement and finance? And how are those strategies being operationalized? Who need to do what based on how you are organized in order to achieve set goals?
Ad to that a changing supplier landscape and increasingly global markets and you have the layout for this summit.
At Source to Pay Summit we don't give easy answers but offer quality ways of asking questions and exchange experiences.