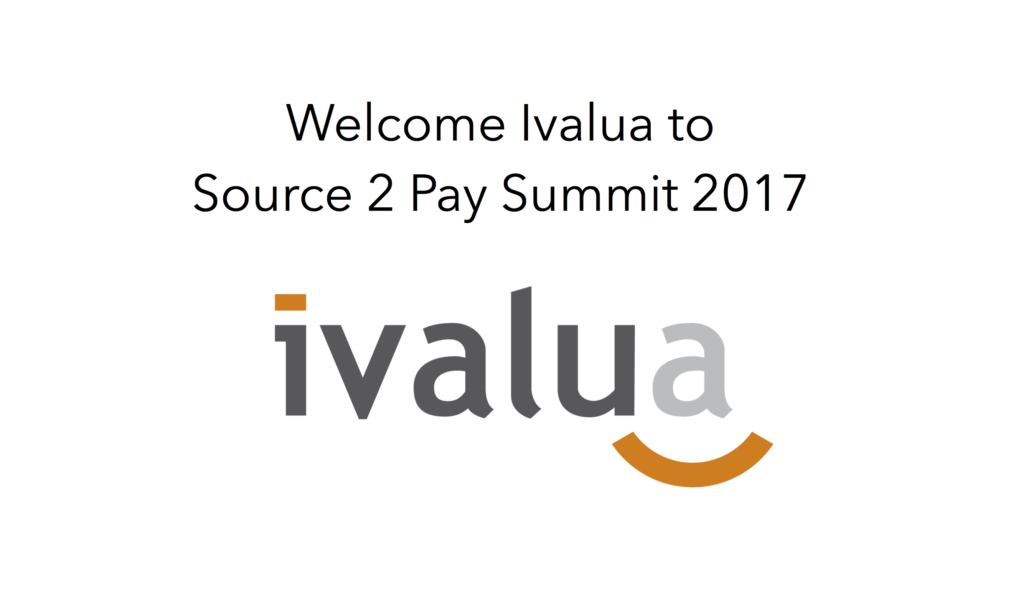 What if you could control more of your spend? If you could ad value along the sourcing, procurement and finance process? If you could get a 360 view over that increasing amount of suppliers, contracts and invoices? No one today question that desire and few question the need for tools, processes and structures that support such a desire.
EBG | Network are happy to welcome Ivalua to the Nordics! You can meet them at Source 2 Pay Summit 2017 in Stockholm on March 30th and enjoy their know how during Theme Discussions.
About Ivalua
Ivalua is a global provider of spend management solutions and a leader in Gartner's 2017 Strategic Sourcing Magic Quadrant. Ivalua's cloud-based software is used by procurement and finance organizations in large, global companies, and every day more than 750,000 users and millions of suppliers from over 70 countries log into the Ivalua platform.
Ivalua offers a single platform solution with highly configurable functionality across all major procurement and finance processes, including performance and risk tracking, sourcing, contracts, procure to pay, invoice automation and analytics. The breadth and flexibility of Ivalua's offering accelerates user adoption, spend category coverage and bottom-line savings.
Learn more about Ivalua, en.ivalua.com or by email info@ivalua.com
About Source 2 Pay Summit
Welcome to the 7th annual Source 2 Pay Summit held March 29th (voluntary dinner) & March 30th (main conference in Stockholm). The idea being that challenges and opportunities within sourcing, procurement and finance need to be discussed as parts of an end-to-end process.
How are business strategies translated into strategies for sourcing, procurement and finance?
And how are those strategies being operationalized?
Who need to do what based on how you are organized in order to achieve set goals?
Ad to that a changing supplier landscape and increasingly global markets and you have the layout for this summit.
At Source to Pay Summit we don't give easy answers but offer quality ways of asking questions and exchange experiences.
EBG | Network are grateful for the competence gathering in Stockholm in March. As soon as you register you can start choosing what discussions to join! >>Register here