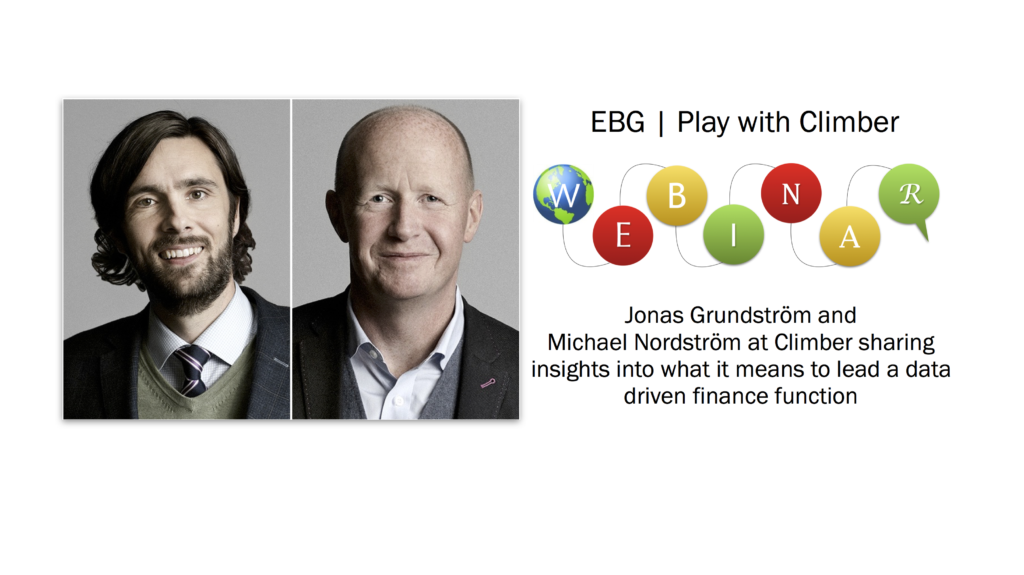 Data is every where and data is everything yet if you ask most organizations they would probably state that still a lot of information "sit" in excel sheets and that much work is still managed manually.
So how do you know to what extent increased automation and data insights can help improve efficiency and bottom line effect?
EBG | Network presented a webinar featuring Climber, founded in 2007 in Stockholm by Jan Sipek and Michael Nordström and today Europe's largest Qlik partner with over 100 employees divided between seven offices in Stockholm, Malmö, London, Copenhagen, Helsinki, Riga and Enschede.  The Qlik portfolio has a portfolio comprised of three core solutions—all powered by our patented engine technology. Qlik® Sense is our next-generation visual analytics platform, QlikView® is our proven guided analytics and dashboarding solution, and Qlik® Cloud is our growing portfolio of SaaS apps.
During the webinar – which can be viewed below although in Swedish – Jonas Grundström and Michael Nordström shared their view on why and how organizations can benchmark how data driven they are. The session has a CFO, controller and finance function at large focus.
The below recording is in Swedish.

Key aspects discussed
Finance is the "hub" between strategy and the business with the aim to connect strategy with operational KPIs. Still too much time is spent on reactive reporting rather than proactive analysis. Climber state that instead of reporting "data driven" should be the objective. And not data for the sake of data but incorporating the business drivers into real time communication with business stakeholders.
Polls
What did the attendees respond to the poll questions introduced during the webinar? First up a question about following up on strategic targets was asked.
A mature group of attendees given that 41% are responsible for the analytic process and are using one system to control it. The remaining 59% are – as it seems – in a more reactive position.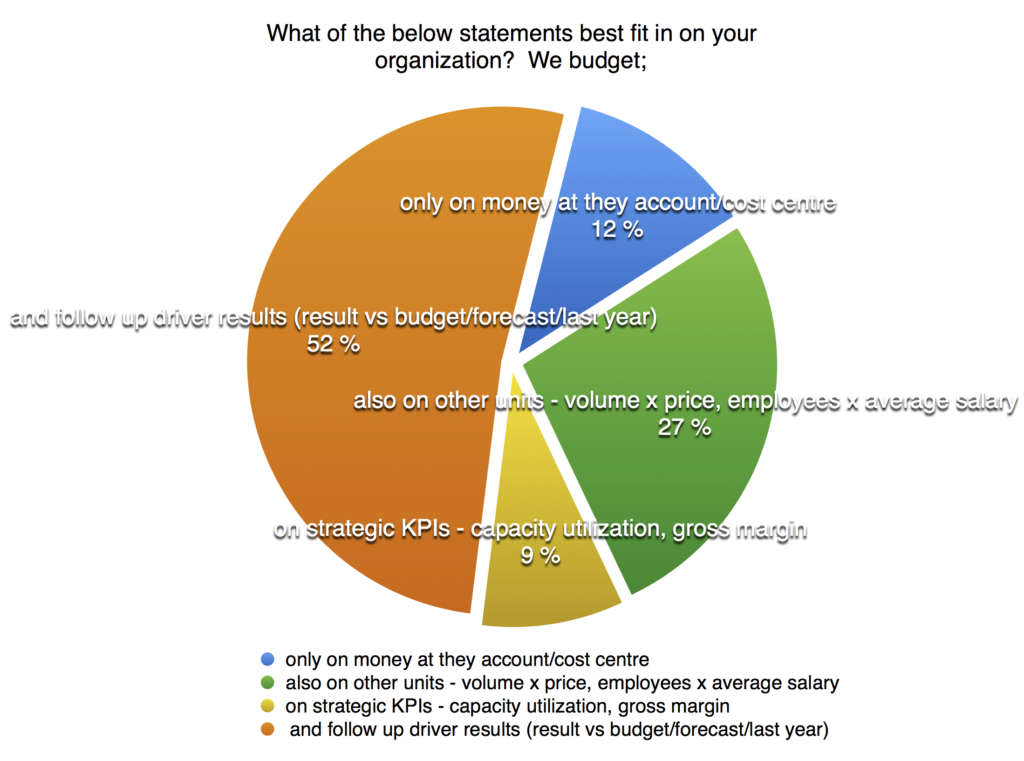 The never ending discussion about how to and even if to budget. Again a mature 52% both budget and follow up on business drivers.
The final poll was about obstacles hindering companies becoming more data driven.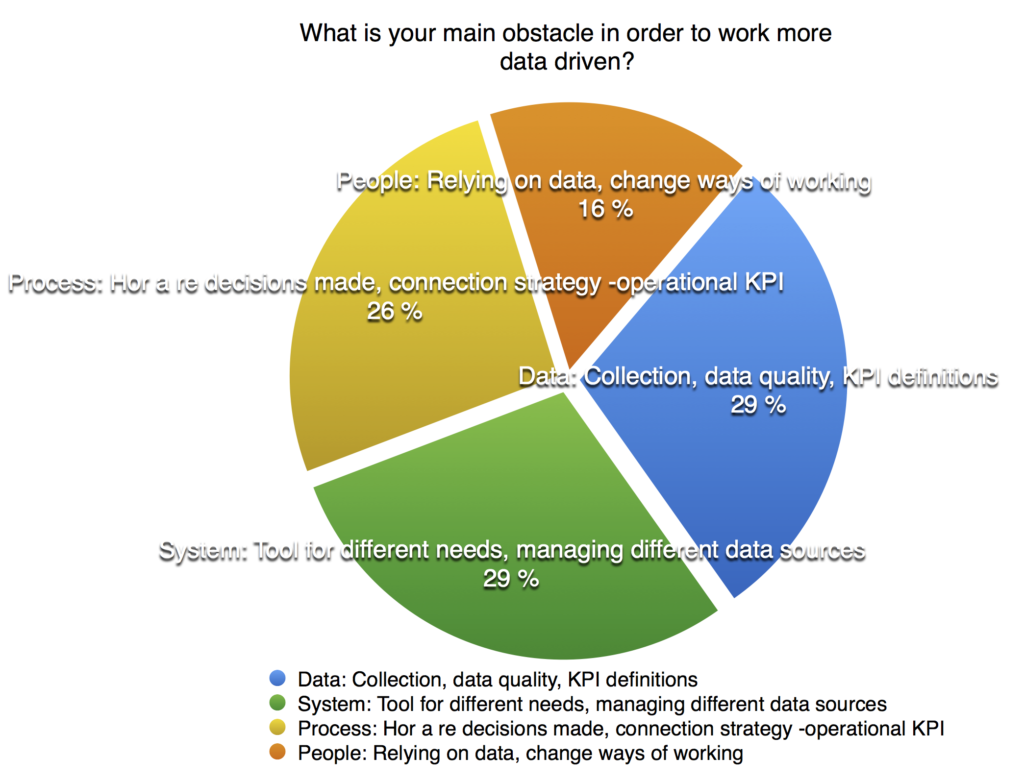 Both EBG and Climber got somewhat surprised over the final answers! If you look at previous polls asked by EBG you will notice that many agree organizations are in silos, information "sit" in each function and perhaps even in personal excel sheets and that the need to change behavior is both really huge and terribly hard. So hand up to this group of organizations! The both are on top of information and are focusing on strategy objectives, they follow up on those drivers and people in their organization are both eager to change behavior and rely on data provided.
How do you compare?