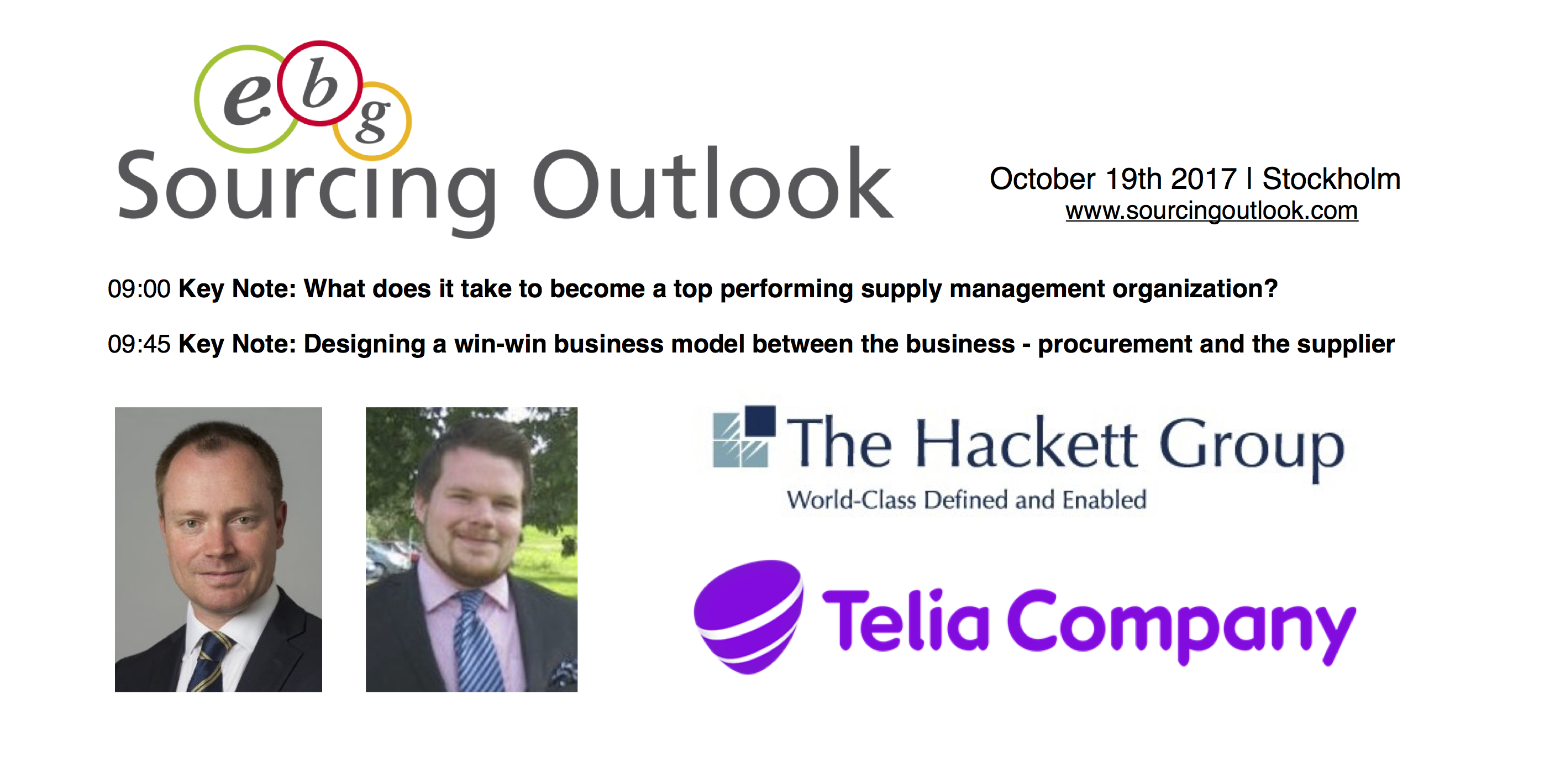 By the first Sourcing Outlook break on October 19th 2017 attendees will have their minds filled with to the point ideas, tools and inspiration. Nicolas Walden, The Hackett Group will start by sharing their research based visions for a modern supply chain. Andreas Johansson, Telia Company will follow with concrete strategies for that illusive business development plans that heavily involve supplier skills and co-operation.
EBG | Network hope to see you in October! Register here and learn more about the day via www.sourcingoutlook.com
About Sourcing Outlook
The idea behind Sourcing Outlook rely heavily on sourcing and procurement becoming an integrate part of everyday business development. Cost reduction for sure. But also ways to ensure value is created when necessary and a release from frustration due to people working in silos, not sharing common KPIs, not being able to follow up strategies through operations and governance.
Sourcing Outlook is simply a humble get together for all within a supply chain wanting more.