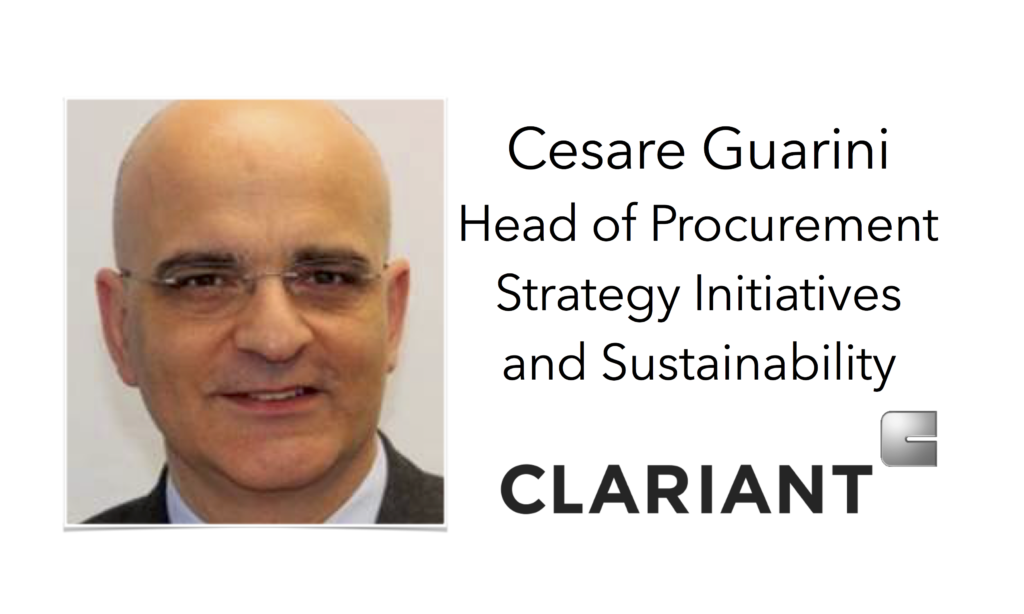 When good turn to great then to excellent – EBG | Network are happy to welcome Cesare Guarini, Head of procurement strategy initiatives and sustainability at Clariant to Sourcing Outlook 2017! Cesare will share hos experiences together with EcoVadis and we hope you make sure to not miss out. Together with Cesare you can sit down and learn and exchange know how face to face.
On October 19th, a group of people working within the sourcing and procurement area will meet to share know how about how to develop strategies, manage operations and continuously govern reality. See more and register today via Sourcing Outlook 2017
As one of the world's leading specialty chemical companies, Clariant contributes to value creation with innovative and sustainable solutions for customers from many industries. Our portfolio is designed to meet very specific needs with as much precision as possible. At the same time, our research and development is focused on addressing the key trends of our time. These include energy efficiency, renewable raw materials, emission-free mobility, and conserving finite resources. Our business units are organized into four business areas: Care Chemicals, Natural Resources, Catalysis and Plastics & Coatings.
About EcoVadis
EcoVadis is the first collaborative platform providing sustainability ratings and performance improvement tools for global supply chains. EcoVadis' easy-to-use CSR scorecards help companies to monitor suppliers' environmental, ethical, and social practices across 150 purchasing categories and 110 countries.
Over 130 industry leaders such as TeliaSonera, Nokia, SEB, Oriflame, Hempel, DNB, Kemira, Verizon, Merck, Coca Cola Enterprises, Heineken, Johnson & Johnson and Renault-Nissan use EcoVadis to reduce risk, drive innovation and foster transparency and trust among over 25,000 trading partners. See more at www.ecovadis.com
EBG | Network interview with EcoVadis