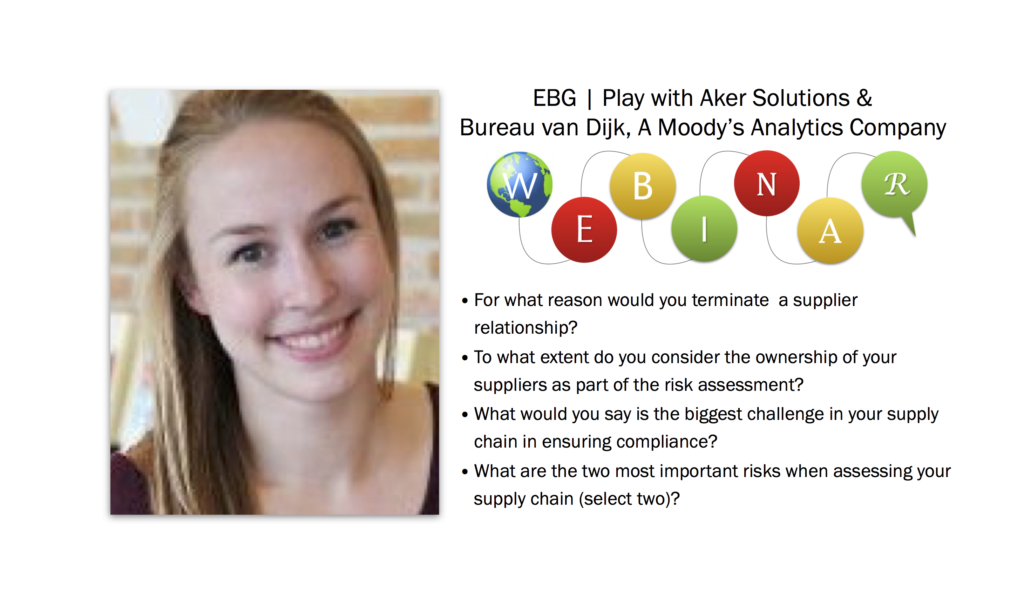 It is always a treat hearing real life experiences from different industries and with different angles based on the same premises. That today a lot of doing business has to do with managing and developing external supplier relationships.
EBG | Network is very happy that Hilde Kjensjord, Senior Manager, SCM Governance, Risk & Compliance at Aker Solutions shared her insights from managing reputational and financial risk. Also a big thank you to Bureau van Dijk, A Moody's Analytics Company who enabled us to host the webinar.
View the recorded session and hear the poll result responses below:

Free trial
After viewing the recording you might want to try it out for yourself? Go ahead! Via >>this link you will enter Bureau van Dijk's website and can test a Procurement Catalyst fre of charge
During EBG webinar sessions we invite you who join us to share your view, making attending a win-win.
When do you terminate a supplier relationship?
The respondents was asked to choose one option indicating that both reputational risk and financial risk are equally common reasons for terminating a supplier relationship.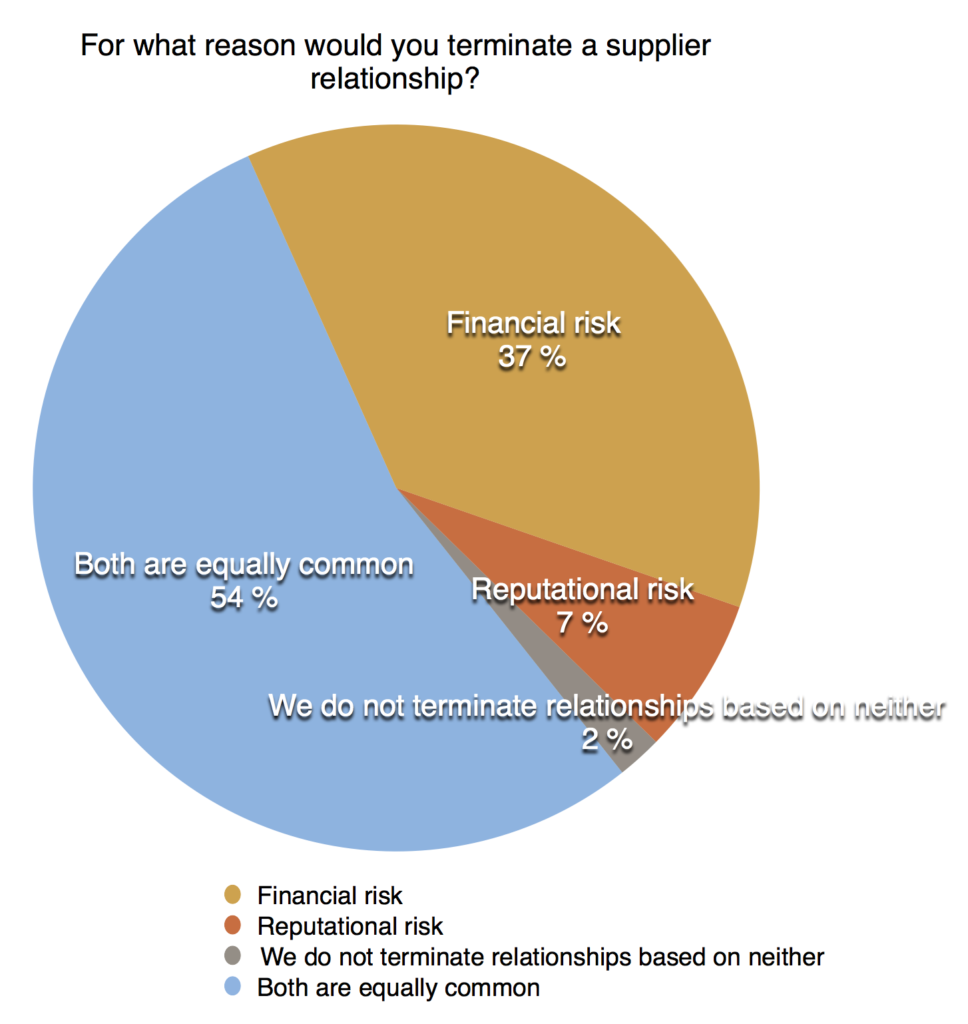 Sebastian at Bureau van Dijk commented on these results and commented that there has been a change over the past years. Asking the same question 3 years back would have – in his opinion – rendered in a much higher percent stating financial risk is the number one reason to terminate a supplier relationship.
Reputational risk is getting increasingly important to asses since the company brand recognition may be damaged and not "only" the financial aspects.
How important is company ownership when assessing risk?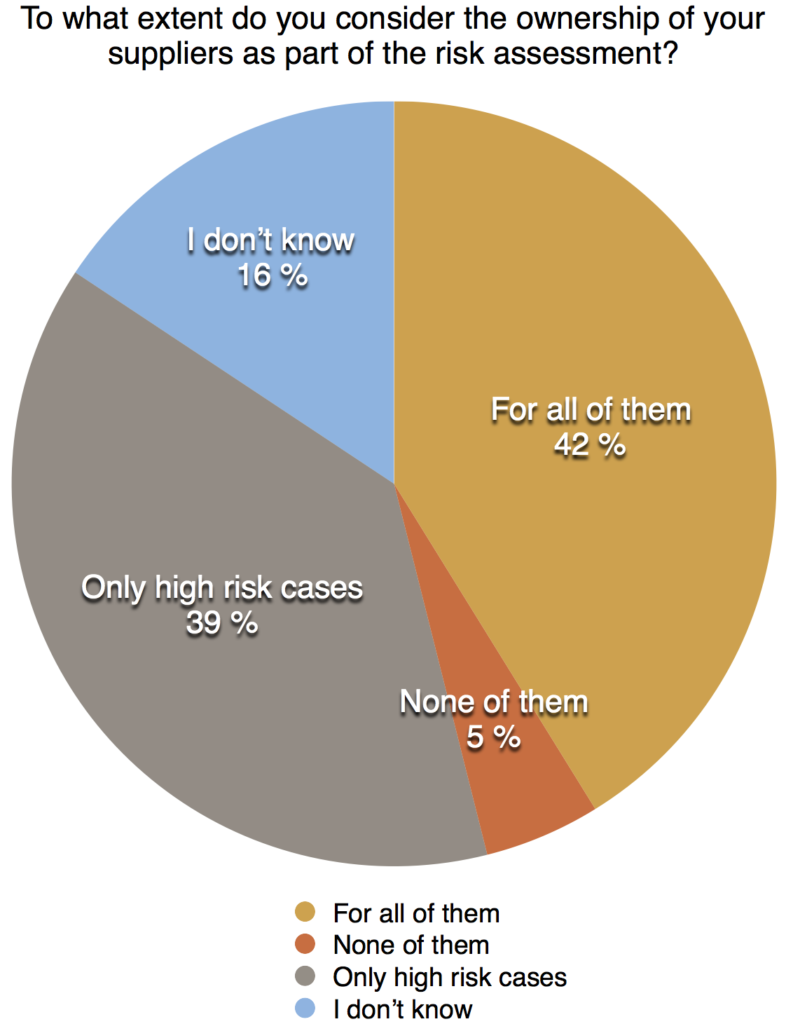 Sebastian think it is encouraging that 42% consider ownership important for all suppliers, he expected those numbers to be lower. Challenges finding out who owns a company may be challenging but still leaving it out is not recommended, so only assessing in high risk cases is not recommended.
Biggest challenges ensuring supply chain compliance?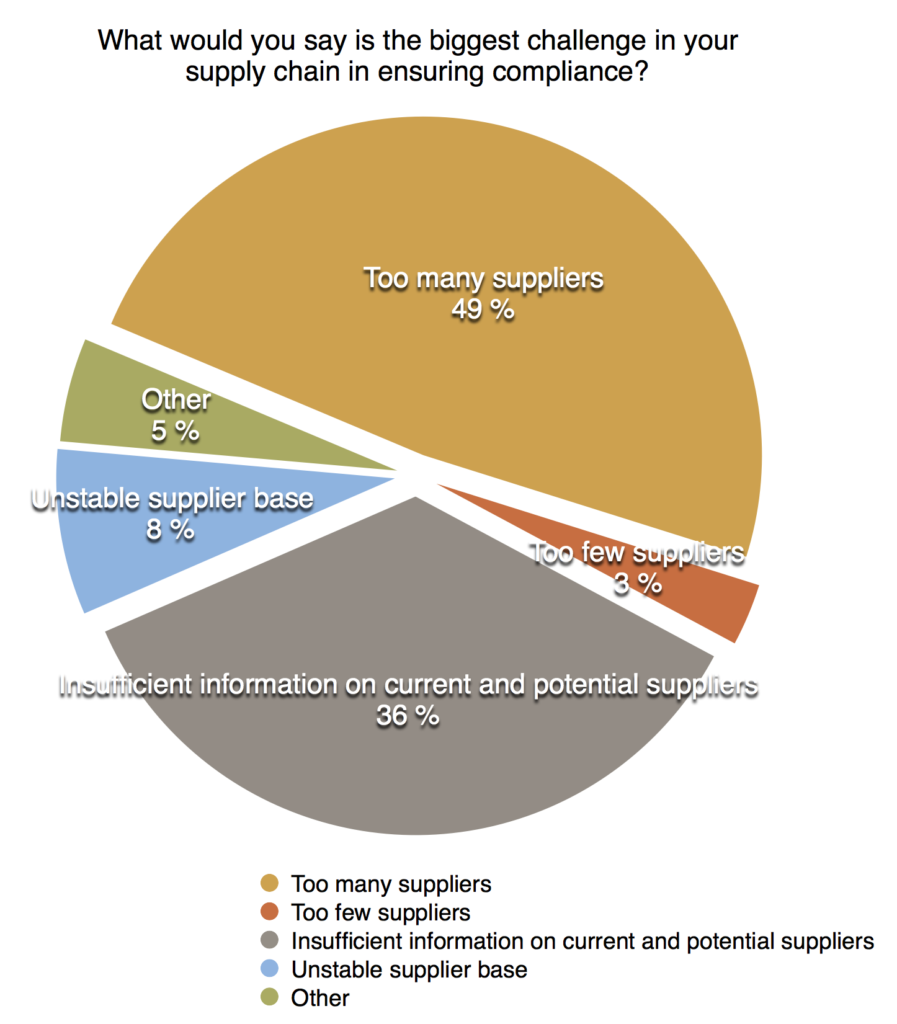 The result is similar to what Hilde would say – that too many suppliers and insufficient information are the biggest challenges.
Two most important risks when assessing the supply chain?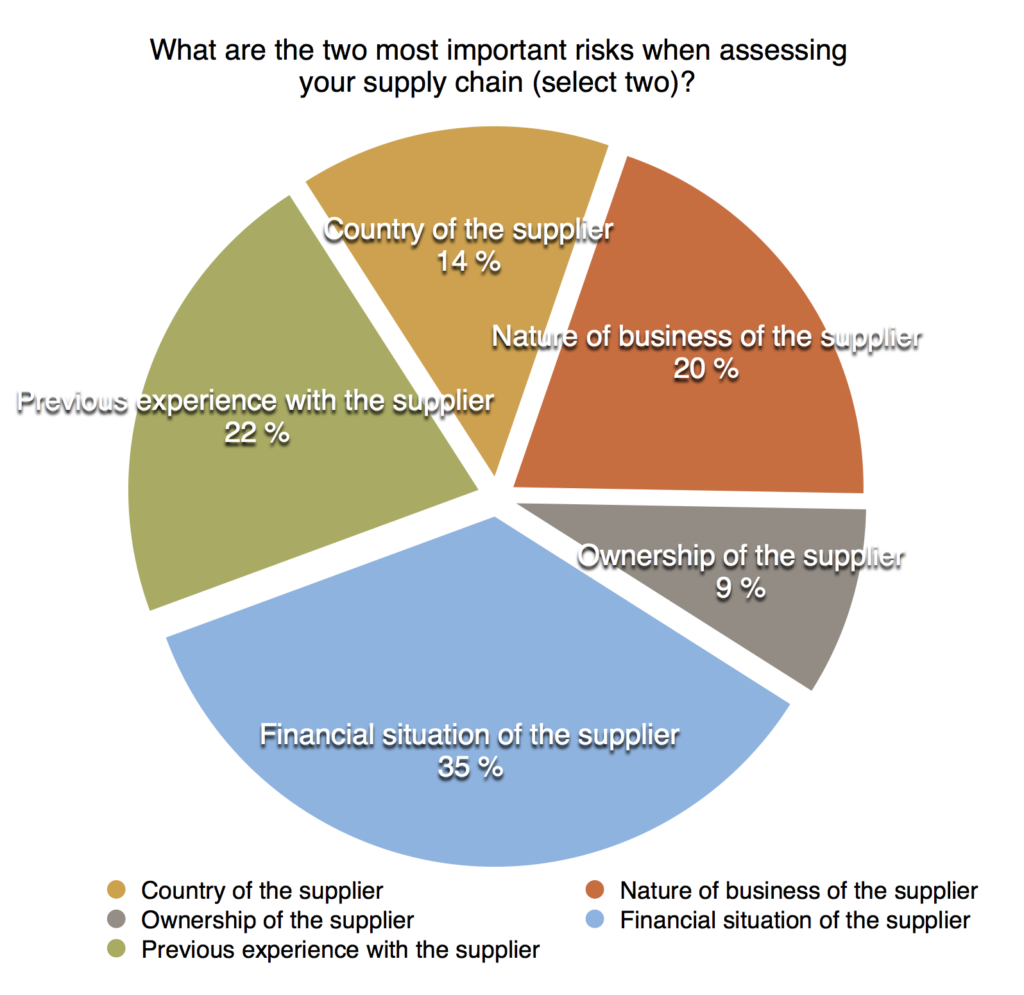 That the financial risk is top ranked here comes as no surprise. Hilde states that the results show that it is hard to rank sources of risk – is there a risk identified from those sources which will make you act or not?
Recognize the results? EBG are happy to share them and if you want to you can meet Bureau van Dijk at Sourcing Outlook 2017