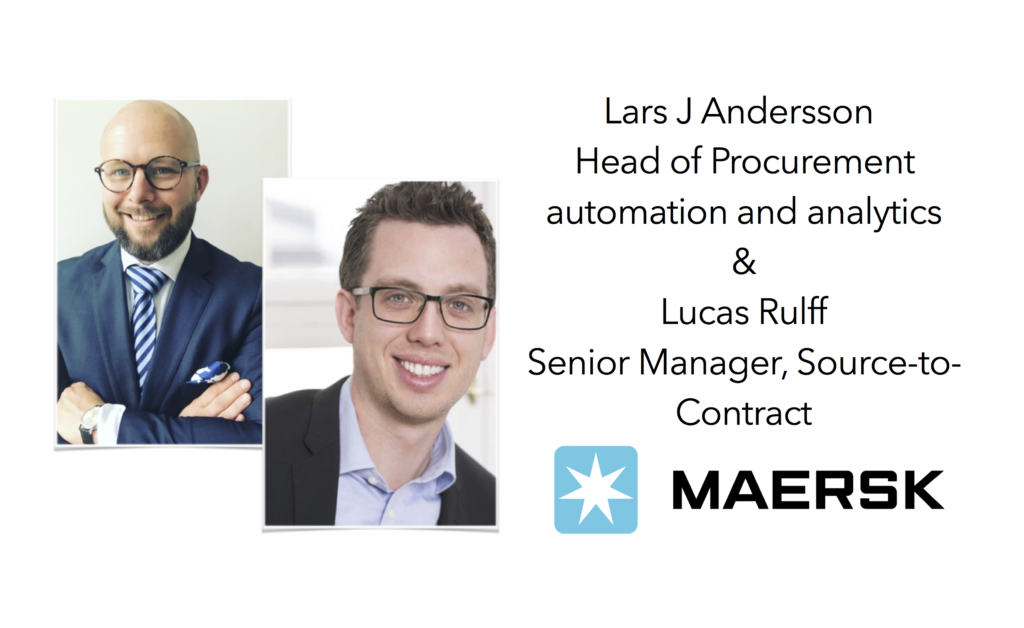 If you google Maersk you will of course learn that they are the world's largest container shipping company. Out of the 12 000 000 search results most will be about how the company is evolving and what is going on in their industry at large. If you ad "procurement" to your Maersk search you will learn that they 1. are truly global 2. work intensively with responsible procurement and 3. that they aim to be digital.
"Digitisation is transforming every industry and it will transform A.P. Møller – Maersk too in the coming years, with the creation of new products, better service for customers, operations that are more efficient and new sources of revenue." states Maersk on their website in an article.
As in many companies procurement within Maersk have gone from a transactional function to playing a more strategic role. EBG | Network are really happy to present two hands on experts who together represent the end to end perspective needed in order to gain full visibility and control over your sourcing, procurement and financial strategies and operations.
Please clap your hands for Lucas Rulff, Senior Manager, Source-to-Contract and Lars J Andersson, Head of Procurement automation and analytics at A.P. Møller – Maersk Group. They will share their experiences from making strategies come true – end to end.
Lucas has 10 years of experience working in global procurement for a variety of large multinational companies. He is passionate about digital procurement and developing lean, strategic processes to help facilitate professional procurement. Lucas is manager of the Source-to-Contract team responsible for the systems and processes related to Upstream procurement. He is also part of  the development of new digital procurement trends such as eAuctions, Big Data, Optimization, Process Automation and Game Theory. Lucas here represent the "upstream" part of source to pay. Lars have years of experience from Maersk from both a finance and procurement perspective. Lars here represent the "downstream" part of source to pay.
EBG | Network are really pleased to allow participants at Source 2 Pay Summit 2018 to be able to meet and learn from an end to end perspective.
About A.P. Møller – Maersk Group
A.P. Moller – Maersk is an integrated transport and logistics company with multiple brands and is a global leader in container shipping and ports. Including a stand-alone Energy division, the company employs roughly 88,000 employees across operations in 130 countries.
About Source 2 Pay Summit 2018
Applied end to end experiences and technology with the basic idea that One function nor One person alone can – no matter what strategies are written – achieve real change. In this case change is focused on sourcing, procurement and finance as part of business strategies. Why source to pay? Simply because more and more of company revenue is invested externally at the same time as companies are merged and operate in more global environments. How do you go about making sure that every dollar or euro or what ever currency that is spent ad value to the business?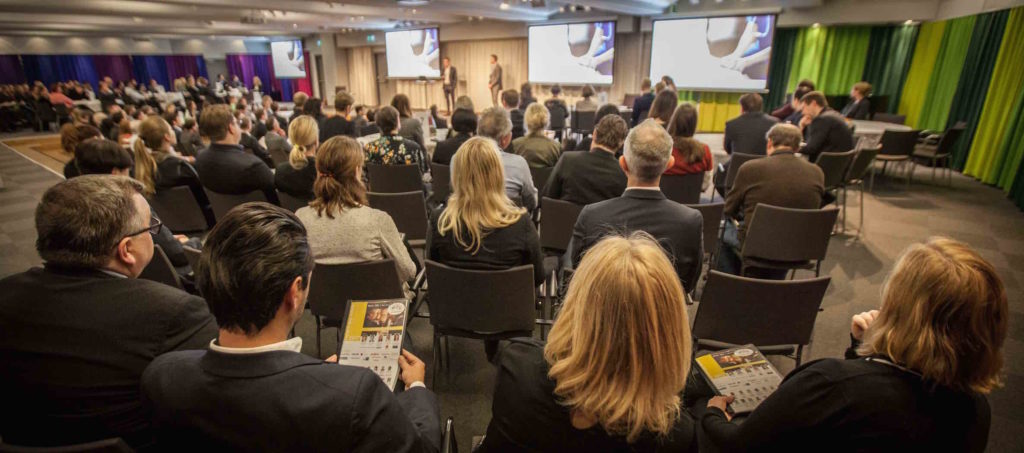 EBG | Network know that it is really hard even creating a base line on spend and forecast, budget and cash flow and that many strategies that are written never come true.
EBG offer a day where we focus on face to face interaction – where as many of you joining as possible will be able to learn from others. And though that go back and enable real change in Your organization as well as boosting You confidence in Your line of work.
Welcome!