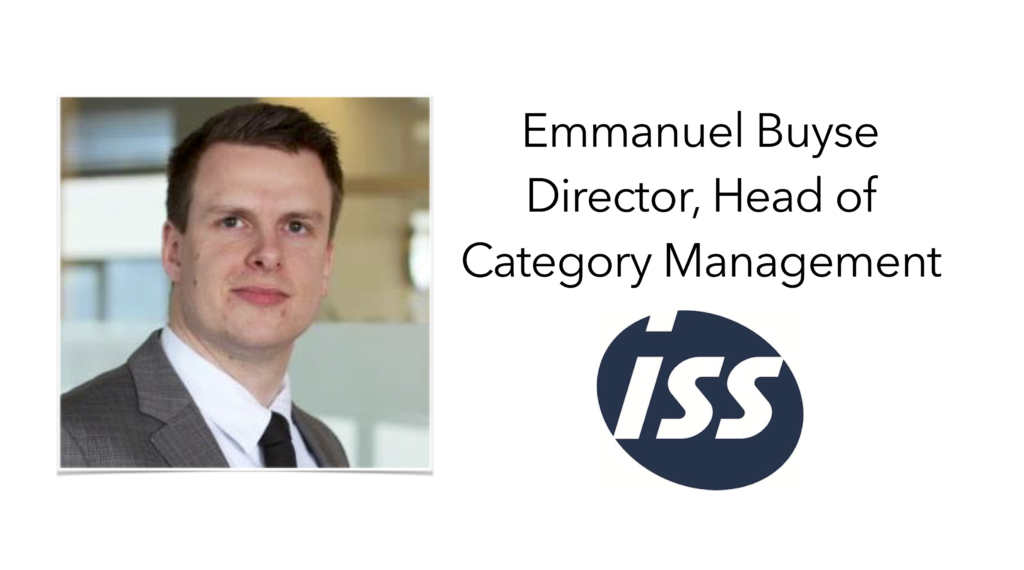 You may think you have a lot on your plate. That there are a lot of stakeholders in your organization and beyond who you need to and want to consider in your current and future strategies and operation decisions.
But take a look at this. ISS count about 500 000 employees, operate in 74 countries and book revenues of approximately 80 bnDKK annually.
EBG | Network are super happy Emmanuel Buyse, Director, Head of Category Management at ISS A/S is joining Source 2 Pay Summit 2018 April 24th. He will present thoughts about strategy fulfilment, ways to handle group versus country dynamics, ways to drive compliance and moving from talk to walk enabling supplier enabled innovation.Most of you have category management strategies but how are you seeing them though – really – end to end?
This is a not to miss experience exchange!
Emmanuel also invite you to discuss supplier enabled innovation firther face to face in a benchmark session – compare your different ways of thinking and acting.
About ISS
The ISS Group was founded in Copenhagen in 1901 and has grown to become one of the world's leading facility services companies. ISS offers a wide range of services such as: Cleaning, Catering, Security, Property and Support Services as well as Facility Management.
About Source 2 Pay Summit 2018
It is one thing deciding how to reduce cost, increase level of innovation, change behavior, implement a system or any other aspect of developing businesses from a sourcing, procurement and finance perspective. It is something else completely seeing it through – end to end and over time.
The strength Source 2 Pay Summit have is considering several aspects of business development seen from a definable and measurable (although that is tough enough at times!) process.
No easy answers but lots and lots of know how in one room. If you go to a conference you should be able to meet with as many as you can, face to face. EBG | Network have enabled round table sessions since 2010 – we know how to give you value for your time spent.
Welcome! Read more and register here