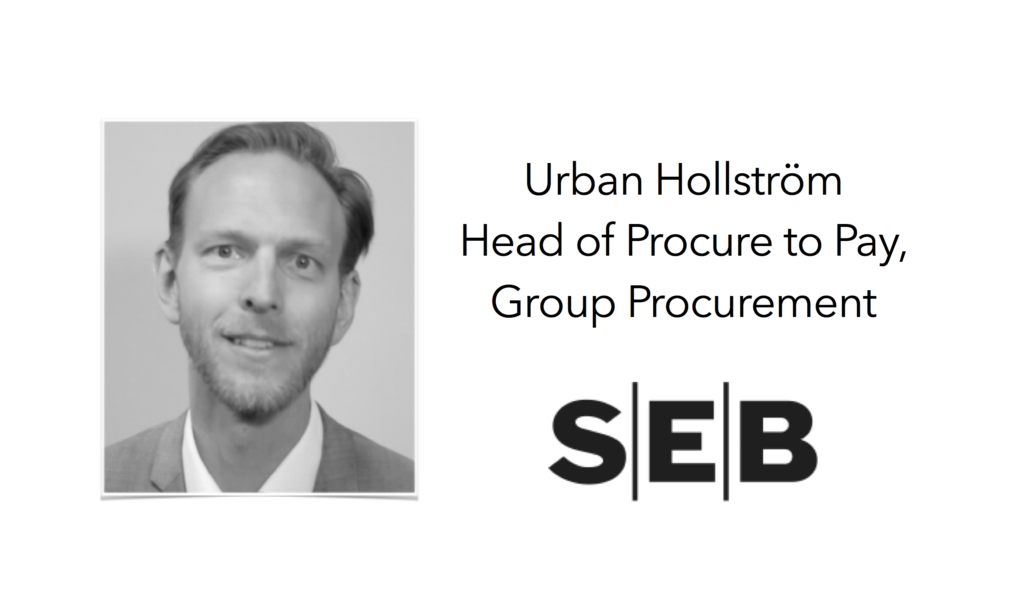 How have your organization chosen to segment your front, middle and back office operations? How are you making sure the way you have chosen to organize enable continuous improvement and ad maximum value to the organization?
We doubt you have all the answers and so we are happy to welcome SEB and Urban Hollström, Head of Procure to Pay, Group Procurement at SEB to Source 2 Pay Summit 2018 in Stockholm. Who of course does not have all the answers either but invite you to a great discussion!
You will be able to sit down with Urban and have a peer group discussion – seats are limited so if this topic is of interest you should register now.
About SEB
SEB is a leading Nordic financial services group, guided by a strong belief that entrepreneurial minds and innovative companies are key in creating a better world. We are here to help them achieve their aspirations and succeed through good times and bad. We care for ambition.
In Sweden and the Baltic countries, SEB offers financial advice and a wide range of financial services. In Denmark, Finland, Norway, Germany and United Kingdom the bank's operations have a strong focus on corporate and investment banking based on a full-service offering to corporate and institutional clients. SEB have about 16 000 employees.
About Source 2 Pay Summit
What are the given with most large organizations?
Many have grown through mergers and acquisitions (making cultural and behavior unification and system landscape…an opportunity)
Most are organized in silos i.e finance | procurement | sales | HR and so on (making end to end visibility i.e are we able to reach our targets and understand if we are along the way…an opportunity)
All have a company spend that reaches beyond a fair amount of company revenue (making ways to control cost, ad value and help the business make better decisions..an opportunity!)
EBG | Network welcome you all to join us at Source 2 Pay Summit 2018 on April 24th in Stockholm – a summit where we focus on the opportunities available through solving problems and utilizing possibilities. We do not offer easy solutions but to-the-point peer exchanges that will strengthen you and give you tools ahead.